Catch me if you can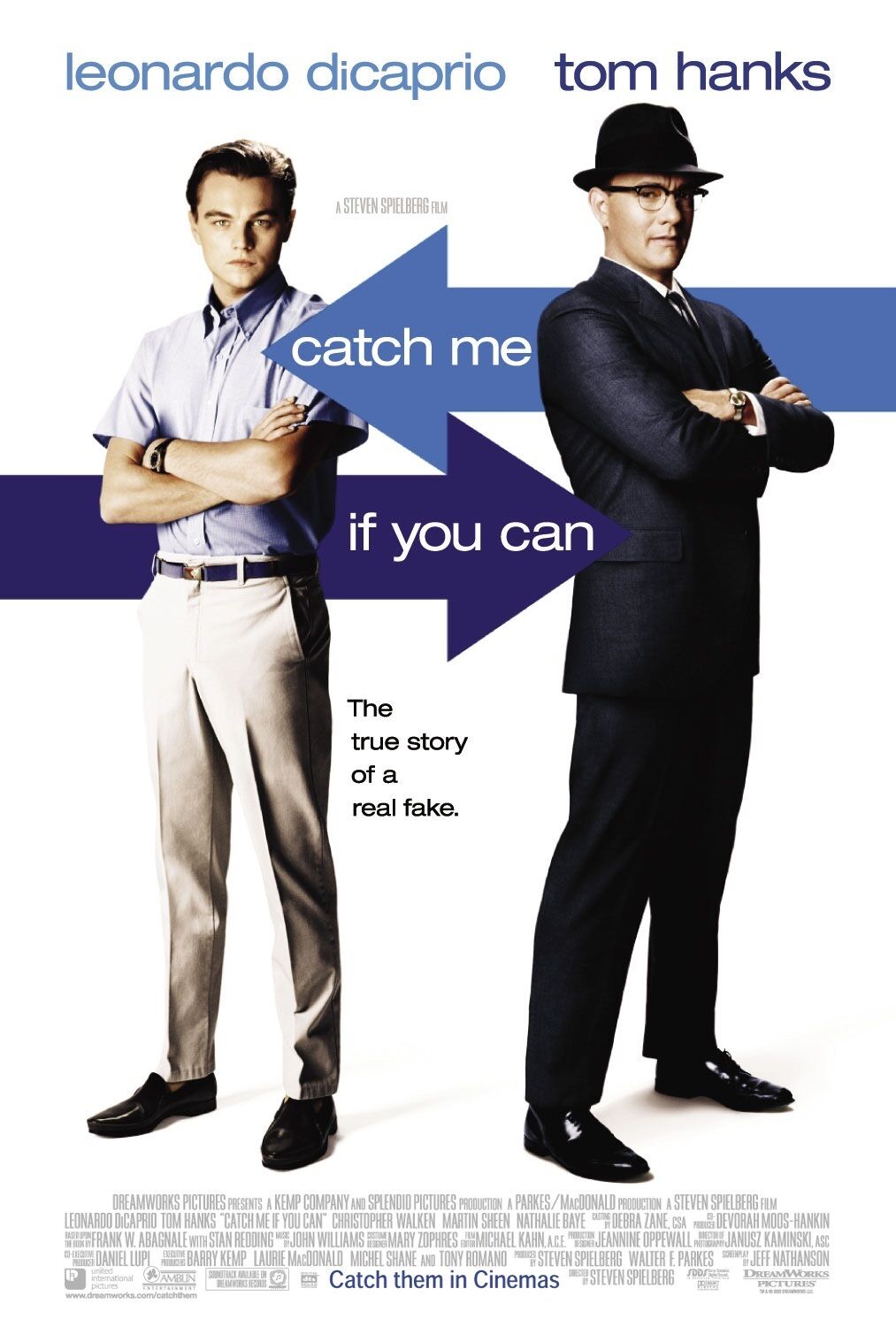 Catch me if you can is a 2002 film is a crime, action and adventure movie starring Leonardo DiCaprio and Tom Hanks in the lead roles directed by Steven Spielberg. It is based on a true story of a con artist Frank Abagnale Jr., who later worked for the FBI.
Frank Jr. led a happy life until his mother and father divorced. Unable to contain his sadness, he ran away from his home and started his 'career' by becoming a pilot. He began concealing his own identity and took up several jobs until FBI agent, Carl Handratty finally tracked him down and put his 'career' to an end.
After this however, Frank worked for the FBI and helped them track down scammers much alike himself.
This movie was epic! It made me laugh at times, it brought me close to tears and it almost killed me suspense at times. The casting was perfect and both Leonardo DiCaprio and Tom Hanks did a spectacular job.
I watched this movie with my mother and it has been ages since I watched a movie. This was just the kind of movie I wanted to watch. It gave me a break from my life. It was recommended to me by a friend and I thank her heartily.
The sound effects and visual effects of the film are amazing as well. They were able to recreate the late 1960s and early 1970s in a very good way.
This movie taught me a couple of things. Firstly, it taught me that even though money buys you a lot of things that give you happiness [ for me it would just be a library with all the the books in the world and a lifelong Netflix, Amazon Prime Video and Disney+ Hotstar subscription :-p], it does not buy you people who stay with you for life. Secondly, experience teaches you stuff that nothing else can.
So, for all of you out there who like humorous, actioned-filled movies, this is a must-watch for you. For all the others, it is up to you whether or not do you want to watch this film.
Off to read a new novel!
Toodles👋👋!