Warning: What you are going to read is a ramble of an excited girl. Proceed if you are ready to listen read it.
Hey Guys! It's been quite some time since I have been blogging and I have finally reached 50 followers. I feel so happy that I have reached this milestone! It has been quite a journey and it wouldn't have been a great one without y'all.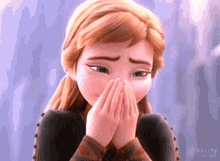 So, I have been blogging for around six months now and there were so many difficulties I faced! My initial writing style was really really poor and I was extremely formal. I didn't even do any book tags or weekly memes and that was exactly why I failed to get an audience. I know I am sounding a little follower oriented, but that is not the case- I blog to let out my feeling, but a gain in followers does show that I am improving and provides an incentive. So, this month [like finally], I decided to do tags and WWW Wednesdays and Favourite Fridays and even started a new weekly meme of my own Just Some Bibliophilic things. I took time from my usual blogging schedule and instead of blogging much, I decided to go check out some other bloggers. That resulted in me gaining 27 followers in the month of September alone! This showed me that my writing style was improving and I feel really happy.
This month, I have actually crossed a lot of milestones. I got the highest views in a month ever, I got the highest likes in a day and I have also gotten the highest likes and comments monthly. And the month hasn't even finished yet!
So, I would just like to say…..
THANK YOU!🖤
I would like to specially thank a few people:
1. My friends Simran and Saloni who have been there by my side and have given me suggestions for my blogs whenever I needed them. Simran, especially has commented on my posts when no one else did and has been one of the strongest pillars of support.
2. Nehal @ Books and Words for commenting on nearly all of my posts since she has started following my blog. She is also the person who gave me the inspiration to do my first ever tag- The Folklore Book Tag. Do check her blog out!
3. And finally and most importantly- my mother who has given me new ideas for my blogs time to time and has constantly been on my side. She is also the person who has constrained me from blogging to much, but that's a good thing 'cause I ain't studying much😅😅
Do let me know what you think of my blog posts in the comments! Do you have any suggestions? Let me know!!