Hey Guys! Today I will be doing the Percy Jackson/ Heroes of Olympus Book Tag. I came across this tag at Heather's blog @Bookish Belongings. Do check out her blog, it has some really cool stuff!
As some of you might be knowing, I love the Percy Jackson and Heroes of Olympus. And as the fifth book of the Trials of Apollo- the Tower of Nero is going to be released shortly (on October 6) , I am doing this tag in honour of the book and the demigod world.
The Rules:
Thank the person who tagged you and link to their post
Link to the original creator: May @ Forever and Everly!
Match books with the given prompts.
Tag however many people as wanted!
Copy-paste the rules and list of prompts.
Let's begin!
Percy Jackson: Your favourite book of the year


I couldn't choose one book which is my favourite but I could choose three-
1. Gone Girl:

2. Murder of Roger Ackroyd:
Annabeth Chase: A book where you are in awe with the author's genius


The book Into the Water, is a book wherein I am in awe with the author's genius. She wove the web of all the subplots extremely well, and I enjoyed reading the novel.
Grover Underwood: A book you love that's under-hyped


I have said this before and I will say this now- I believe that all books by Kasie West are underhyped. However, of all Kasie West books, On the Fence is the one I believe is most underhyped.
Luke Castellan: A book you thought you'd hate but didn't


Everything, Everything is a book I thought I would hate but didn't. It's not like I love it but it's okay if you know what I mean. It isn't bad but it isn't good either.
Chiron: A book that will always make you feel at home


The Magic Faraway Tree by Enid Blyton will always make me feel at home. It is such a lovely book.
Tyson: A book with a sibling relationship you adore


The Hunger Games is a book with a sibling relationship I adore. I love how Katniss was ready to lose her life for Prim. I was really touched by that gesture and it is one aspect of the book that I love.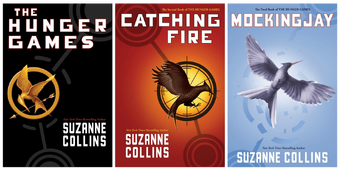 Thalia Grace: A book where time froze when you read it


Fangirl, without doubt. I just simply love it and nothing can change my opinion for it.
Nico Di Angelo: A well-loved book you love too


A well-loved book I love too is To All the Boys I've loved before. Some people hate it too, but more love it. I have found this book to be sweet, cute and adorable. And I simply love Peter Kavinsky (and Noah Centineo, too, btw).
Calypso: A book you'd be marooned on an island with
There is literally no way I can choose one book. Oh, oh, I know! I will take my tablet with me! This way I will have all the books I need😁😁


Rachel Dare: A book you predict you will give five stars


The Cousins by Karen M. McManus. I have read two books by Karen M. McManus and I have loved them both. This one comes out in December 2020, and I can barely wait for it [and my birthday as well, it comes in December too!]
Jason Grace: An upcoming book you'd get hit by a book to read now.


There are two books which fall into this category: The first is the Tower of Nero [Duh!] and Spoiler Alert.
Piper McLean: A book you loved that someone else convinced you to read


I am going to name an author here- Agatha Christie. I have started reading this year only, that too because my mom brought The Murder On the Orient Express, from the library and ensured I have nothing else to read. So, I ended up reading it. And I loved it!
Leo Valdez: The funniest book you have ever read


I don't exactly read novels explicitly under the genre comedy but I have read a few laugh-out-loud novels. Here's a list:
1. Percy Jackson and the Olympians
2. Heroes of Olympus
3. Magnus Chase and the Gods of Asgard
4. Trials of Apollo
5. Confessions of a klutz
6. All books by Kasie West, except Moment of Truth
7. Girl Online: the entire series
8. To all the Boys I've loved before [to an extent]
9. Windfall
10. The Selection [I love this series, please please please go and read it if you haven't already]

Whew! That's quite a list! You can check out the reviews of most of the books here.


Hazel Levesque: An old book you read a long time ago but still love


My answer to this has to be Anne of Green Gables, I read it about a couple of years ago [not that long back, but considering the fact that I am not even 16, it is kinda long ago.
Frank Zhang: A book you were afraid to reach the end of


Okay, so I was halfway through Legendary, and I was beginning to feel afraid as I didn't really want to know what happens in the end. I am going to stop there ,as I don't want to spoil the book for those who haven't read it.
Reyna Ramirez-Arellano: A book everyone hates but you love


Ooooh… this is a difficult one. I guess I will go with The Upside of Falling. It's GoodReads rating is 3.5 stars but I really liked it.
Octavian: A book you would punch without hesitation


So, I hate a really famous YA novel and that is the one I would punch without hesitation- All the Bright Places. I mean the novel is senseless and weird in a bad way!! Read all my thoughts on the novel here.
Percabeth: The book with the best romance


Anna and the French Kiss for sure! I simply love that book. It is simply beautiful and lovely and adorable. I love the romance between Anna and Etienne St. Clair. It isn't exactly plausible but it is beautiful all the same.
Whew! That was such a long but fun tag!
I tag:
1. Nehal @Books and Words
2. Aanya @Blog It With Aanya
3. Aanya @ Soaring Firebolt
4. Hayden @Following Good Books
5. Erin @Reading on a Star
5. And most importantly….
YOU!!
Have you read any of the books? Did you enjoy reading my answers? Are you going to do this tag? Are you, like me, waiting for the last part of Trials of Apollo? Let me know in the comments!!
Also, do leave behind a link of your post if you have already done the tag!