Hey Guys! Over the past few days, (before I read Tower of Nero) I reread a novel by Nicola Yoon- The Sun is Also a Star. It is a YA romance novel and is rather famous.
Blurb (from GoodReads):
Natasha: I'm a girl who believes in science and facts. Not fate. Not destiny. Or dreams that will never come true. I'm definitely not the kind of girl who meets a cute boy on a crowded New York City street and falls in love with him. Not when my family is twelve hours away from being deported to Jamaica. Falling in love with him won't be my story.

Daniel: I've always been the good son, the good student, living up to my parents' high expectations. Never the poet. Or the dreamer. But when I see her, I forget about all that. Something about Natasha makes me think that fate has something much more extraordinary in store—for both of us.

The Universe: Every moment in our lives has brought us to this single moment. A million futures lie before us. Which one will come true?
---
When I read this book for the first time, I liked it. Maybe it was because I was younger then, more immature. But when I read it now I just couldn't like it. I just couldn't get over the 'love at first sight' scenario. Like I can never fall in love at first sight, because I literally do not know that person!!
There was not a single character I liked in the entire book. Not one. This is one thing that remained unchanged after my re-read. I hadn't liked one the first time and I didn't like any now. I just couldn't feel that connection. I wasn't pulled into this world, like at all.
Also, wasn't Natasha creeped out by the fact that Daniel was turning up everywhere she went?!?! And, she is said to be a sensible person. Wouldn't a sensible person pull off their headphones when they are crossing the road?? So yeah, the book was a bit too impractical for me.
I couldn't really feel the chemistry between the two of them. Now, I am a sucker for YA Romances but I just couldn't like this one. It was a bit too cheesy for me. And this is coming from a person who loves cheesy.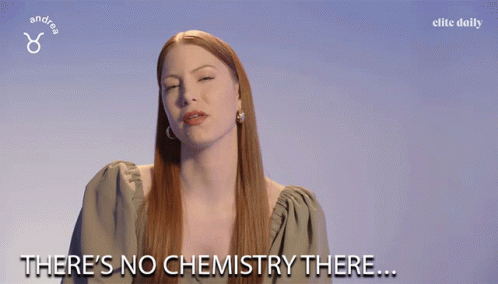 So, all in all, I would recommend this one to those who love YA Romances and are looking for a read wherein you don't get too 'scientific' and practical. Yes, I said that despite the blurb.
My rating: ⭐⭐.5
Have you read this book? Do you intend to? Let me know in the comments!!
P.S.- I took the blurb from GoodReads as I just couldn't think of one. I don't think it will happen often though.