Hey guys! Welcome to another Tag Thursday!!! I came across this tag on dinipandareads. She has a rather amazing blog, so do check it out!
ADAPTATION SNOB: Do you always read the book before watching the film/ TV show?
If I can help it, then yes. 99% of the times the book is a hell lotta better than the movie. The best example is the Harry Potter series. The people who have watched just the movies do not know about Winky or the fact that Teddy Lupin existed. You won't know about Peeves or S.P.E.W. I rest my case.
FORMAT SNOB: You can only choose 1 format in which to read books for the rest of your life. Which one do you choose: physical books, eBooks, or audiobooks?
Physical books for sure! I only read eBooks as I can get them immediately and they are a lot more cost-effective.



SHIP SNOB: Would you date or marry a non-reader?


Umm… I wouldn't mind dating non-readers, because 1. I will give it my best to convert them. 2. They will have to listen to my post-reading rants. However, if they can't accept me and my love for books, they can bid me goodbye.



GENRE SNOB: You have to ditch one genre – never to be read again for the rest of your life. Which one do you ditch?


I would probably ditch non-fiction as I don't read it anyway.
UBER GENRE SNOB: You can only choose to read from one genre for the rest of your life. Which genre do you choose?


This is one evil question! I would have a hard time choosing between YA Romance and mysteries, so I don't know what I would go with at the end.🤷‍♀️🤷‍♀️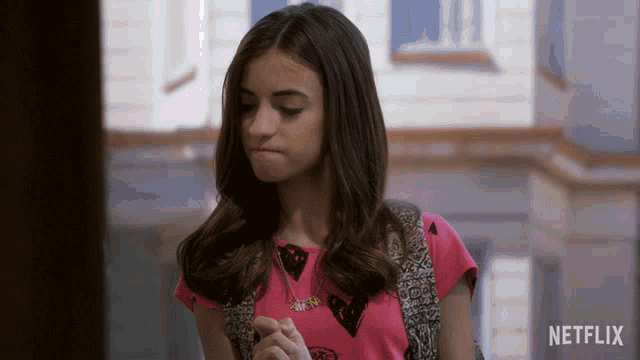 COMMUNITY SNOB: Which genre do you think receives the most snobbery from the bookish community?


YA Romance for sure. People nearly always judge it without reading and begin hating it. It is also considered inferior to Adult Romance and that is so not true!


I tag:
1. Tiction @Fictionally Crazy (She is my bookish twin, do check out her blog)
2. Alicja @Alicja Writes (Her blog was among the very first I followed, and it is pretty good.)
3. Becca @Toastie Books (Her book reviews are really good)
4. Nightingale @The Nightingale Letters (A new blogger, but nevertheless, writes well)
5. Aaliya @Aaliya's Nook (She has started an awesome tag and writes cool stuff, check her blog as well)
6. Linda @Dusts of Magic (She is an awesome blogger and rather dramatic, just like me :-))
7. Linda @Pages and Papers (She writes really great advice for writers, check her blog out for more)
8. Chelsey @The Travelling Reader (A lover of travelling, her blog features not only book reviews, but also many other interesting posts, both travel and book related)
9. Mary @Confessions of a Reader (Another great blog, a must check-out blog)
10. Meredith and Jessica @The Literature Ladies (the name says it all)
11. Leah @Leah's Books (Leah is really sweet and does tons of interesting tags, do check 'em out)
12. Anushka @The Uncoiled (Her latest article screams awesome)
13. Ahaana @Windows to Worlds (She shares my last name and writes awesome stuff, check this one out as well)
14. Anoushka @The Expressive Sapien (Her short stories are 💯💯💯, especially the one titled Blood. She is also really nice in person, so check her blog out as well. P.S.- She is a bookworm!)
15. Aria @Book Nook Bits (She has started a discussion post tag kinda thing, and is open to ideas, ensure that you suggest some and along with that, check her other great posts out)
16. Shy Storyteller (She writes great short stories and articles and is well, extremely shy, hence the name)
17. Erin @Thrill of the Page (That name….. it explains the feeling of reading. And the blog is as awesome as the name.)
18. Tina @Tina's Writing (Her latest article is so deep and insightful, it is worth a read)
19. Hundreds & Thousands of Books (We share different opinions about certain books, but her blog is amazing all the same)
20. Nehal @Books & Words (She too is a bookish twin and has recently hit several milestones- check her blog out as well)
21. Aanya @Soaring Firebolt (Her blog's name suggests that she loves Harry Potter and frankly, that should be enough for anyone!)
22. Cherelle @Cherelle the Bibliophile (She is really really sweet and will probably be annoyed that I have tagged her for another tag- Sorry Cherelle, I totally understand if you don't wanna do this one!)
23. Krupali @Musing of Souls (She is another sweet soul and her poems are mindblowing. Do check out the one titled Remember- it is EPIC)
24. Hayden @Following Good Books (Her reviews are just so fantastic)
25. Erin @ Eclectic Erin (Again, her reviews and posts are just great! Plus, she is really amusing)
26. Jen @Books on the 7:47 (She reads and reviews really great books)
27. Amena @Nerd in New York (Just check her blog out, you will thank me)
28. Naemi @A Book Owl's Corner (She writes really good and nice book reviews and is a really nice person. She also loves travelling!)
29. Georgia @Lost in Neverland (She recently reviewed one of my favourite book series- The Selection. But that isn't the only reason I love her blog, she writes very well!)
30. Heather @Bookish Belongings (A fellow lover of Percy Jackson and Heroes of Olympus- she too does some interesting tags!)
31. Marjolein @Url Phantomhive (Another blogger I love!)
32. and most importantly…..
YOU!!! (this person's blog is really really cool)
If any of the people I have tagged have already done this tag or don't want to do it, I don't mind. Also, do see all of these people's blogs!! They are really amazing! (I know I have tagged a lot of people and seeing all their blogs would be quite a task, but you can check two blogs at a time, right?! Also, I don't know why I tagged so many people, I was just feeling like doing that and I did it😁. Because 32 is really a hefty number. Whew!!) Also, please note that I just typed alternate names in bold fonts so that it would be easier for you guys to read- I didn't intend to 'glorify' any of the blogs. And I wanted to nominate more people and name them too, but I have already nominated so many!!
That's a wrap then! This was a short tag. I really enjoyed writing the answers and I hope you enjoyed reading them!
Do not forget to answer the questions in the comments and do leave behind the link of your tag if you have done it! Feel free to do this tag even if I haven't tagged you! I would love to read all of your answers!!
P.S.-1 Please suggest some books that I can read, as I honestly am out of books to read. I really really need book suggestions.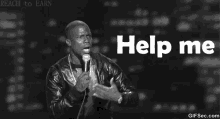 P.S.-2 If you do this tag, then please link to this post, so that I am able to check them out !!