Hey guys! It is another double tag feature Tag Thursday!! This time I am going to do two real fun short book tags- This or that and Beauty and the Beast Book Tag!
The Beauty and the Beast Book Tag
I was tagged for this beautiful tag by Millay @Millay's Musings. Do check her blog out! She does many great tags and has Tag Tuesday just as I have Tag Thursday! Since she is a die-hard Disney fan, most of the times her tags are Disney related! Thanks Millay for tagging me!!
Let's start!
Rules:
Link back to the original creator (Kirsty @ Kirsty and the Cat Read.) and the blog you first saw this post (The first time I heard of it was at Millay's blog)
Answer all the prompts
Tag at least 5 other bloggers
Have fun!
Tale as Old as Time – A popular theme, trope, or setting you will never get bored of


I don't think I will ever get bored of cutesy YA romances or murder mysteries or fantasies or dystopian novels. I just adore YA, love a good mystery, love to devour fantasies and love the thrill of a good dystopian novel.
Belle – A book you bought for merely its cover that is just as beautiful on the inside


I don't really buy books just on the basis of their covers. But I personally love the cover and story of the Selection! (Because it is blue!)
Gaston – A book that everyone loves but you don't


All the Bright Places for sure!
Lefou – A loyal sidekick that you can't help fall in love with more than their counterpart


Ronald Weasley. I just find him better than Harry. I wouldn't exactly count him as a sidekick but still.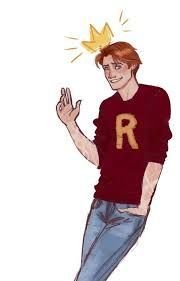 Mrs. Potts, Lumiere, Chip, and Cogsworth – A book that helped you through a difficult time or taught you something valuable


Many books have helped me through many difficult times and even more have taught me valuable lessons. I just can't name them all here but Kasie West's books helped me through a difficult time and The War That Saved My Life taught me quite some valuable lessons.


Something There – A book or series you weren't into at first but picked up towards the end


Pretty much every Agatha Christie book. They are kinda slow at first but boy once they truly begin… WHOA!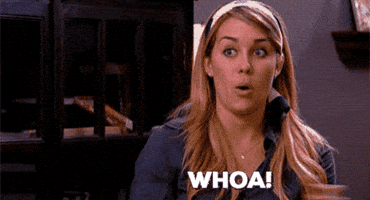 Be Our Guest – A fictional character that you'd love to have over for dinner


This will take time for me to answer because I would have to decide on one fictional crush of mine and that is a difficult task!
It's tag time!
I tag (I did a quick search on the reader and am tagging Disney lovers or people who have done Disney-related tags for this tag!):
1. Rachel @Stuck in a Good Book
2. Claudia @Claudia Reads Books
3. Charles @I am Charles Baker Harris (And I Can Read)
4. Laura @The Corner of Laura
5. Chiara @Bookworms Anonymous
6. Magical Book Blogger
7. Kerri @Kerri McBookNerd (Love your blog name!)
8. Dorothy @Starlit Shelves
9. The most important tagee (Not sure if that is what it is called):
YOU!
I couldn't find more people, so I am stopping here. Yes, I know I tag more people but I will just tag them for the second one!
Also, if any of my tagees do not want to do the tag, I don't mind! Also, do see all of these people's blogs!! They are really amazing! I know I have nominated a of people, but you can check them out slowly, one at a time!
---
This or That Book Tag
I came across this tag on Katie's blog Never Not Reading. Do check her blog out, it has some really awesome stuff!
So it goes…[If you get the lyric reference😉😉]
Read on the bed or the couch?
I usually read before sleeping so I read on the bed. I don't really mind reading on the couch, though.

Read at night or in the morning?
Look, I can read 24/7. But, because of my studies I have to limit my reading and hence, I end up reading for 15-45 minutes at night.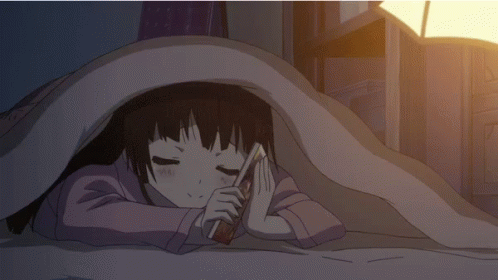 Sweet snacks or salty snacks when you're reading?


So, I am a very weird person and like both sweet [especially chocolate] and salty things. But I love eating salty things while reading.


Male main character or female main character?


As long it is a good story, I don't really mind. I have been reading books with female lead protagonists lately but I think that is owing to the fact that I am coming across such books on Goodreads and while blog hopping.


First person POV or third person POV?


First person POV. That just helps me relate to the character more. I don't mind third person POV, but I just like First Person POV more. There are many books where I have enjoyed Third Person POV- best examples Harry Potter and Throne of Glass


Trilogies or quartets?


Quartets …. exist?
Libraries or bookstore?


I love bookstores more than library. I love to own books. My biggest dream is to have an in-house library. There is that feeling of new books… it just cannot be replicated by borrowed books. Plus the fact that those books will be yours foreverrrr!!!!


Books that make you laugh or cry?


Laugh, for sure. I invariably love books that make me laugh. Well, there is a different aura for books that make me cry- but I just like the aura of laughter more.


Black book covers or white book covers?


I think both of them look great. Black covers have a certain magnificence to them and white ones have a certain aura of positivity.

Character driven or plot driven?


Character driven ones I think. If the plot is weak but the characters are strong, I may manage to finish the book. But if the characters are weak … I might not be able to.

So that's that then! I hope you enjoyed reading my answers!
I tag:
1. Arabella @Lost in Story (Arabella is a student who has done some really great posts such as 'Pros and cons of rereading books', 'How to Run a blog as a Student' etc. Do check her blog out for more!)
2. Marta @Monogamist Reader (There are some really interesting bits of bookish news on her blog. She does write great reviews as well.
3. Sharla @Sharla Reads (A great blogger with awesome reviews on her site)
4. Rowan @Dreamy Reads (A new blogger who is very sweet and writes some cool reviews!)
5. Joe Lynn @The Joe Diary (Another new blogger who makes amazing lists and reviews cool books- she is a Potterhead too!! She also writes short articles on several things!)
6. Sofii @A Book. A Thought (You would have heard of her, she is practically a book blogger celebrity)
7. Kori @Writer Girls Book Reviews (I was just randomly searching for book tags and I came across a book tag done on her blog and it is so cool!)
8. Manda @A Court of Books and Love (The. Name. Of. Her. Blog.)
9. Bailey @All Booked Bailey (A new blogger, but an awesome one all the same! She likes reading Rick Riordan's books and that made me go follow her blog. You should too!!)
10. Bertie @Luminosity Library (A great blog- she does a few interesting tags (Her first post was one!) Her writing style is applaudable)
11. Emily @The Novel Cauldron (A sweet's person's sweet blog)
12. Chiara @Chiara Reads (A great, underappreciated blog- you might find your next read there)
13. Jill @Midnight Reads (A new-ish blogger who writes epic reviews and lists!)
14. Michelle @book-a-mania (Another underrated blogger who does fun tags and writes great lists!)
15. Amber @The Amber Approach (A bullet-journal blogger who also runs her own Youtube channel as well! Amber, how do you muster up the courage?? I could never do that!)
16. Sela @Each Page (Sela writes awesome reviews and lists. I have linked to one of her lists and it might be quite useful for non-horror readers.)
17. Evin @A Curly Sue's Ramblings (So, Evin followed my blog just yesterday and as a thing, I check out every blog that follows me. And when I checked her blog out, I found that her blog is such a happy energetic place!! She is a Potterhead too, so do check her blog out, peeps! Especially Cherelle and Tiction if you are reading this, she is your kind of person! Also, Nehal if you are reading this, she is a Directioner!)
14. The most important tagee is….
YOU!
Again, if any of my tagees do not want to do the tag, I don't mind! Also, do see all of these people's blogs!! They are really amazing! I know I have nominated a lot of people, but you can check them out slowly, one at a time! Also, I didn't
I hope you enjoyed reading the post!! Leave a link of your tag if you have already done it! Also, do you know any quartets? Let me know in the comments!
Note: Please please please link back to ANY of my posts when and if you do the tag. This will let me know when you post the tag and will be easier. So, please please please create a pingback. Do NOT link to my website, link to ANY of my posts.
P.S.-1 Funnily enough I had the This or That tag stored away in my drafts for nearly two months! However, I recently chose the people I tagged.
P.S.-2 There is a Halloween special tag that I am gonna do on Saturday, so if anyone wants to do that or is interested, let me know in the comments and I will formally tag you. The reason I am saying this (Yes, I know it was weird to ask this, but read on) is that a lot of people don't read horror and hence aren't able to participate in the Halloween tags that are much trending on WordPress. However, the tag I am gonna do doesn't require knowledge of horror books or movies. Soo… if anyone's interested, let me know! Also, I will post the tag at midnight as per Indian Standard Time (Spooky, right?) so all of my tagees will have enough time to do the tag!