Happy Halloween in advance y'all!!
So, I know I said I would be posting this tag on Saturday but since I have tagged a few people, I decided to post it today so that everyone has ample time to do the tags if they wish to. Plus, I already have to post a JSBT post tomorrow so…
As all of you know, tomorrow is Halloween. While I do not celebrate Halloween as it is not a festival in India, I enjoyed reading all the tags and Halloween related posts that flooded my Reader. So, here I am, doing two Halloween tags!!
I came across both these tags at Robin @Paperbacks and Planners 's blog. Do check it out, it is really awesome! She writes fantastic reviews and does fun tags too!
Halloween Song Book Tag
This tag was originally created by a beautiful chaos of books! So definitely go check out their video!
1. Thriller: A book that was an absolute page turner 📄📄
Crown of Midnight by Sarah J. Maas
As I said in my review, I finished this book in one day, despite the fact that I had exams. So, it was a real page-turner!
2. Somebody's Watching Me: A book that gave you the serious creeps 👀
Gone Girl by Gillian Flynn
I know that this book wasn't particularly scary, but I am a scaredy cat when it comes to books and movies.
I also found Heir of Fire's witches part very eerie and even a little scary. It is Book Three in Throne of Glass by Sarah J. Maas.
3. Vampire: A book you hated so much it was soul sucking 🩸🩸
I haven't really hated any book so much but the one that came dangerously close was All the Bright Places.
4. I Put a Spell on You: A book featuring witchcraft or magic
Seriously?!?! This is a prompt?? There are so many books that fit here!
I. Harry Potter:
II. The Avalonia Chronicles:
III. Throne of Glass:
IV. The Magic Faraway Tree:
5. This is Halloween: Your favourite treat/ snack to eat while reading
Well, I don't have a favourite snack/treat to eat while reading but I can read while eating/drinking anything. I sometimes even read during breakfast/lunch/dinner (even though it annoys my family, but the book is unputdownable)
6. Time Warp: "Let's do the time warp again" What book/ or books do you like to return to at this time of year?
Harry Potter by J.K. Rowling
7. Hungry Like the Wolf: A book you loved so much, you devoured
Heroes of Olympus by Rick Riordan

The prompt says it all.
8. The Addams Family: A book featuring a dysfunctional family
Eleanor and Park by Rainbow Rowell

9. Scary Monsters (And Super Creeps): A book genre that you are scared or intimidated to pick up
Non-fiction and horror (Ironical, isn't it?)
10. The Twilight Zone: A book with a completely different and unique premise
I honestly have no answer for this. Maybe Hunger Games?
Halloween Movie Book Tag
This one was created by Robin herself and it is AWESOME! Check the original post out here.
Halloweentown

– Favorite magical world
Ooooh, this is difficult. What do I choose? There is Avalonia, there is Valhalla, there is Hogwarts , there is Erilea… nope can't choose- too difficult.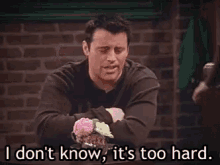 The Sanderson Sisters

– A book with a revenge plot
Meet Me at Midnight. It wasn't too serious, mind you, I am not into serious books much.
The Haunted Mansion

– Recommend 2 books that are similar to each other (if you like this, you'll also like this)
If you liked the Throne of Glass you will also like The Avalonia Chronicles
The Addams Family

– A book with loads family drama
I guess I will go for You Are Here. It doesn't have a lot of family drama, but the drama's there.
Twitches

– Book featuring sisters
To all the Boys I've Loved Before! I love the sister bond in that book!
Practical Magic

– A book about a curse
Trials of Apollo by Rick Riordan. Apollo is cursed to live on Earth, right?
Casper

– A TBR book that is haunting you
Refer this post– you will come to know


Clue

– Twist you didn't see coming
I didn't see the twist coming in Gone Girl and The Wife Between Us
Beetlejuice

– Book featuring the undead
Harry Potter and the Half-Blood Prince- it has the Inferi
Tim Burton

– A book, author, or series you associate with Halloween
I am not much of a horror person, so….


Coraline

– Recommend a middle grade
All books by Rick Riordan. Like literally all books of the demigod world.


The Great Pumpkin

– Upcoming release you're highly anticipating
I literally cannot wait for this one to come out!
The Nightmare Before Christmas

– A book that blends genres
Throne of Glass for sure! There is dystopia, a bit of romance and fantasy!
---
People I tag (You can do either of the tags you want, I don't really mind):
1. Ocean Girl (She writes awesome reviews!! And she also enjoys playing Among Us, a game I enjoy playing as well!!)
2. Sparrow @Rebel x Sparrow (A bookish, medicinal and lifestyle blog)
3. Confessions of a Reading Freak (An awesome blogger who makes epic lists and writes extremely good book reviews)
4. Nadia @The Journeying Bibliophile (She does some really awesome book tags and is a travel lover! Chelsey, if you are reading, check this blog out!)
5. Jawahir @The Never Ending Chronicles of Jawahir the Bookworm (A great writer- plus look at that name)
6. Shannon @Love in the Library (A Potterhead who loves YA, her blog is the perfect stop for book lovers!)
7. Rose @Wanders Between Pages (Rose done some really awesome tags and one of the upcoming Tag Thursday post is gonna have one of those!! Do check her blog out!!)
8. Sami @Indulgent Readers (The post I have linked to is a really good one- do check it out!)
9. Hansa @Mumma Talks ( A mother in Mumbai, Hansa is a diehard bibliophile who also talks about parenting and cooking.)
10. Dux @My Week is Booked (Another mom who writes awesome bookish stuff!)
11. Sarah @A Page of Words and Wishes ( A new blogger who writes awesome posts despite her newness (Is that a word?))
12. Jessica @Bookish Brain (Another great blogger, you should really visit her blog!)
13. Siena @Booksophobia (An awesome blogger who makes awesome lists and does awesome discussions!)
14. Tiction @Fictionally Crazy (Ah, my bookish twin)
15. Sela O. @Each Page (Sela writes awesome reviews and lists. I have linked to one of her lists and it might be quite useful for non-horror readers.)
16. The most important tagee of all……
YOU!
Do check out all these blogs, they are awesome! If any of the tagees do not wish to do the tag, I do not mind!
Feel free to do the tag even if I didn't nominate you! Let me know your thoughts in the comments! Happy Halloween in advance once again!
P.S.- The reason the font is black and red is that I thought it looked a little creepy. Black cause it is black and red because bloooood. Did it look spooky?