What a wonderful start to this month!
Hey Guys! Yesterday I got nominated for The Sunshine Blogger Award for the third time by Carl @The Pine Scented Chronicles. Do check his blog out, he does some really awesome posts!! Thanks Carl for nominating me!
What is The Sunshine Blogger Award?
The Sunshine Blogger Award is a blogging community-driven award wherein bloggers nominate their fellow bloggers. Its primordial intent is to bring recognition to bloggers, especially those who fly under the radar, for their inspiring, creative, and motivational blogs.
(I think this is another Sunshine Blogger Award, because the previous 2 I did had a different definition and logo. But , who knows?🤷‍♀️🤷‍♀️)
What are the Rules?
Thank the blogger(s) who nominated you in a blog post and link back to their blog.
Answer the 11 questions sent by the person who nominated you.
Nominate 11 new blogs to receive the award and write them 11 new questions.
List the rules and display the Sunshine Blogger Award logo in your post and/or on your blog.
Carl's questions:
If you are to write a book about something important to you, what would it be?
The most important thing in this world for me is books. So, I suppose I would write a book titled: Why should you read?

What is that one book that you really looked forward to but you ended up disliking?
I was looking forward to reading Caraval as so many people had appreciated it but I found it to be… meh.

If you were given the opportunity ask your favorite author one question, what would it be?
HOW DO YOU WRITE SO WELL?! WHAT IS THE SECRET TO YOUR FANTASTIC WRITING? TEACH ME!!!! That is what I would ask them.

What literary or fictional place do you want to visit or want to live in?
There is quite a long list:
1. Hogwarts (from Harry Potter)
2. Avalonia (from the Avalonia Chronicles)
3. Erilea (from Throne of Glass)
4. Panem (from the Hunger Games)

For more details, click here.

What one title to you recommend to non-readers or someone who wants to start reading?
Well, I would recommend an addictive book such Harry Potter, Throne of Glass, Fangirl or maybe a book by Rick Riordan.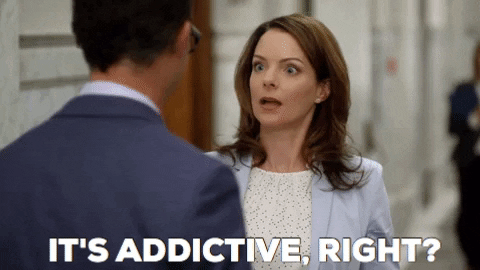 Is there a book or books that has inspired you? How did it influence your life?
Umm… there might have been, I don't really remember.

What does reading mean to you?
Escaping to another world, one much better than this one.

Apart from reading, how do/did you cope with the quarantines/lockdown measures?
I baked a lot. I also helped my mother with household chores. Plus, my blog helped. A LOT.

What qualities from fictional characters would you take and how would you use it to improve yourself or the world?
Well, most characters I read about are nearly fearless. They stick to what they believe and ward off the evil in the world. That is something I strive to inculcate in my personality and will always do.

Give three things you enjoy about book blogging or blogging in general.
1. Making blogger friends
2. Having a voice out there
3. Ranting about books

When do you feel most accomplished?
When I achieve something I have aspired to for a long time. Like this year when my 10th board result came out and I scored 98%, I felt really happy and thought that yes maybe I can do something.
My Nominees:
Do check all of these blogs out!! THEY ARE AWESOME!!!!!!!!!!!!!!!!!!
Also, I really wanted to nominate more blogs but sadly I can't nominate more than 11 :-(.
My Questions:
When and why did you start blogging?
What is your favourite thing about blogging?
What is your least favourite thing about blogging?
What are your hobbies besides blogging?
What would the title of your biography/biopic be?
Some advice for people who have just started blogging?
Describe yourself in seven words? (Cause it's the seventh question)
Dogs or Cats?
A TV show you can binge-watch forever?
A song you relate to? / A song you will never get tired of listening?
Who is your favourite author?
I have asked the same questions as I did before because I am not nominating anyone I nominated before.
Oh, this was so much fun! Thanks for reading my answers!! And thanks again Carl for nominating me!
Feel free to answer the questions in the comments!! I would love to know your answers!!