Hey Guys! So, yes I am done with my 9th read-a-thon novel and yes this was the reason I posted my review of Me Before You just a few hours ago and yes I am writing this review at one o' clock in the night.
So, the prompt of this book was …Ready for It?: Read a new release. For all the information click here and here.
Blurb (from Goodreads):
France, 1714: in a moment of desperation, a young woman makes a Faustian bargain to live forever and is cursed to be forgotten by everyone she meets.
Thus begins the extraordinary life of Addie LaRue, and a dazzling adventure that will play out across centuries and continents, across history and art, as a young woman learns how far she will go to leave her mark on the world.
But everything changes when, after nearly 300 years, Addie stumbles across a young man in a hidden bookstore and he remembers her name…
I expected a lot from this book. Like a lot, because everyone praised it so much. (It's Goodreads rating is 4.43 stars and that is C-R-A-Z-Y) But it sorta disappointed me. I just failed to experience the thrill.
I loved the plot- it was a first, I have never heard of such a story. It was unique, good and strong. And I liked the characters and their names. Especially Addie.
But…. those words failed to enchant me. I just wasn't captivated by the story, the words actually.
The beginning was especially weak. The middle was moderately good but I will agree that the end was fabulous and that I never saw it coming. So, I suppose that is probably the reason everyone loves it so. End+ Amazing plot= Book everyone loves.
So, while this book worked out for literally everyone except me, I suppose I will say nothing about whether or not to read it. Up to you, honestly.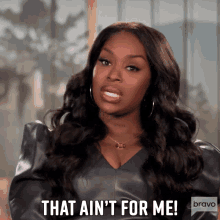 Have you read the book? Is it on your TBR? Share your thoughts in the comments!