Hey everybuddy! Welcome to another Tag Thursday!
The last day of the year, huh? I know 2020 has been a bad year overall, but I have no major enmity with 2020. I sure would have wanted to go out more, but honestly, 2020 has given me more than it took from me. It gave me this wonderful blog, it gave me a good mark in my boards and it also gave me my sweet sixteen- which could admittedly have been sweeter, but I loved the day that I had. Of course, if the schools had been open, I would be in a better position in life, but yeah, this year could have been way worse for me.
Anyways, enough about my 2020. It's time to move on to 2021 and to hoping it is better than 2020.
Today I will be doing two tags: The Piano Playlist Tag and the Peer Pressure tag. Let's get started!
Piano Playlist Tag
I was tagged to do this by Moi @Bookish Blunders who, incidentally is also the creator of the tag!
Rules:
Post the rules in your… post.
Answer all the questions and if you've never heard any of the songs, listen to them before you answer the questions.
Link the creator and the person who nominated you (Moi @Bookish Blunders).
Nominate 8 people. Only 8. (Why? There's no Symphony no. 9, so…)
Use the featured image I've posted on this tag. (It's drawn by Moi and she'd like some recognition)
Beethoven–Moonlight Sonata : A book you read that had an unexpected plot twist near the end.
For this I would choose The Silent Widow. The main villain was pretty clear to me, but another thing took me totally by surprise!
Lizst–La Campanella : A book that you couldn't even finish.
I have DNF-ed three books in my life- Will Grayson, Will Grayson, The Red Pyramid and Spoiler Alert.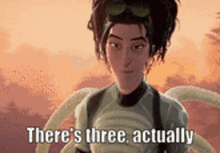 Rimsky-Korsakov–Flight of the Bumblebee : A book that was crazy and chaotic that you couldn't even figure out what was happening.
I don't think I have ever come across such a book. Into the Water was crazy and chaotic, but in a good way you know.

Mozart–Rondo Alla Turca : A book that is so over-recommended that everyone and their grandma has read it. (it's still good, though)
A Good Girl's Guide to Murder. It is so over-recommended, but totally worth it!
Beethoven–Für Elise : A book that has been one of your favorites for ages.
Harry Potter. I read it in sixth grade and while the first few books seem a little childish to me now, I still reread it every year.
Chopin–Fantaisie-Impromptu : A book that is high up on your to be read list.
Umm…. there are many- here's a short list:
1. The Kingdom of the Wicked
2. Six of Crows
3. These Violent Delights
4. Chain of Gold
5. The Midnight Library
6. A Court of Thorns and Roses
And many more books from my birthday and Diwali book haul. Seriously, there are many. These were just the ones I don't own yet.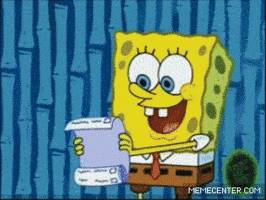 Beethoven–Sonata No. 17 "Tempest" 3rd Movement : A book that you love but isn't that well-known.
Every time I see a prompt like this, there's just one author who comes to my mind. KASIE WEST!
Mozart–Eine Kleine Nachtmusik : A book that is extremely long, but you still like it.
Kingdom of Ash by Sarah J. Maas.
Debussy–Clair De Lune : A book that was wonderful from start to finish.
Anna and the French Kiss, for sure.
I tag:
Madeline @The Bookish Mutant
Amodini @Amodini's Musings
Maddie @Pink in Ink
Ely @Earl Grey Books
Dani @_For Books Sake
Leah @Leah's Books
Alicia @The Colourful Bibliophile
most importantly…

YOU!
The Peer Pressure Tag
I wasn't tagged by anyone, but I found it on That One Crazy Girl's blog Random Thoughts of My Fandoms (who is also the creator) and decided to do it. I know, I know, there are many tags I have actually been tagged to do and I should do them first, but who cares if I get to them eventually?
Rules:
Link back to the creator. (me!)
Answer all questions honestly. No lying!
Come up with 5 questions of your own. (4 have to be about peer pressure; 1 can be random and about whatever)
Tag at least 10 people.
Recommend at least 5 books you see everywhere/are very popular that you've read.
Have you ever asked (read: forced) a friend to read certain books?
Duh. I force a bookworm-y friend of mine to read certain books all the time!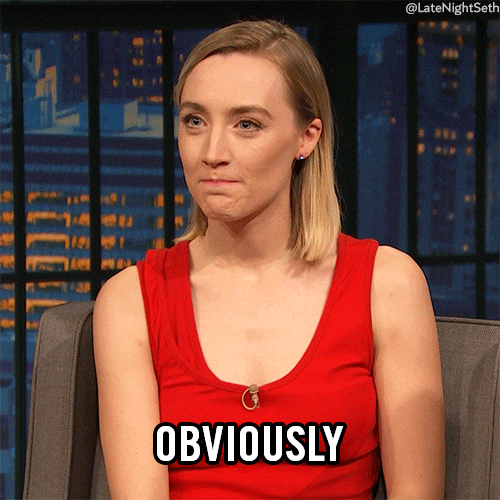 Do you like popular songs?
Yeah, I mainly listen to pop songs. I love Taylor Swift!
Do you like unpopular books or songs?
Books, sometimes. Songs……sometimes.

Is there anything you've bought because it was popular?
No, I don't think so. Oh wait, yeah I did bring a fidget spinner a couple years ago. But it was more because I wanted to try it out myself.

What's your favorite animal?
I love dolphins. They are so wise and cute!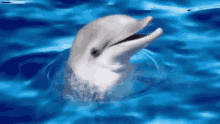 My Questions:
What is your favourite music genre? Has anyone influenced it?
What is your favourite literary genre? Has anyone influenced it?
Have you ever forced anyone to read a book? Which one?
Have you ever forced anyone to listen to some song? Which one?
What is your favourite colour?
I tag:
Akriti @Recipe of Life
Nehal @Fictionally Crazy
Tiction @Books and Words
Ananya @Drawing My Fantasies
Ahaana @Windows to Worlds
Moi @Bookish Blunders
Evin @A Curly Sue's Ramblings
Shanessa @My Days in Montana
And all other teens reading this!
Books I recommend:
A Good Girl's Guide to Murder
Distance Between Us
The Cousins
And Then There Were None
Fangirl
That's all for today people! Hope you enjoyed the post and let me know in the comments if you have ever forced a person to read a book!
P.S.-1 Also, me and three other bloggers have a surprise for you all tomorrow (mostly), any guesses as to what it may be?
P.S.-2 Everyone who signed up for the blogger interviews, please send in your answers as soon as possible!