*Warning: May contain spoilers to book one*
Yeah, I read this book in one day, okay? Don't judge, it's a bad thing.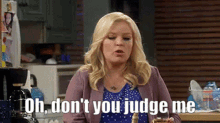 Hey guys! Today I will be reviewing the sequel of American Royals- Majesty. I read it in less than 24 hours and just like American Royals, I am not quite sure about how I feel for this book.
Synopsis:
Power is intoxicating. Like first love, it can leave you breathless. Princess Beatrice was born with it. Princess Samantha was born with less. Some, like Nina Gonzalez, are pulled into it. And a few will claw their way in. Ahem, we're looking at you Daphne Deighton.

As America adjusts to the idea of a queen on the throne, Beatrice grapples with everything she lost when she gained the ultimate crown. Samantha is busy living up to her "party princess" persona…and maybe adding a party prince by her side. Nina is trying to avoid the palace–and Prince Jefferson–at all costs. And a dangerous secret threatens to undo all of Daphne's carefully laid "marry Prince Jefferson" plans.

A new reign has begun….
So, there was one thing that made me curious when I read the blurb: And that was the fact that it neither spoilt the first book or the second one. And this proved how carefully crafted it was. And I liked this about the second book.
The plot was similar to that of the first book, in fact it was a continuation of it. Beatrice explores her power and since she is the first female queen of the country, she is not as well welcomed as a king would have been. Samantha tries to discover herself and Prince Jefferson does not make much of an appearance, at least in the first half
The entire mood of the book is a little gloomy and a bit dramatic. The book ends on a rather solemn note.
The characters were consistent, and did not change a lot. My hatred for Daphne intensifies and I feel like Ethan improves.
For the first three quarters of the book, I was happy. The last quarter was where my mind began to spin. This was not the ending I wanted or expected!!! For a while after finishing the book, I felt like I had read the wrong book or something. But then, reading Goodreads reviews, I realised that I wasn't the only one disappointed by the ending.
But then, this novel was unconventional from the start, and while it took a little time to sink in, I accepted the ending. And while I would love to read more from the author, she is not one of my favourite authors as both these books missed something- they did not really reach their full potential.
I will be willing to read a Book 3 if it comes out as I really want to see what happens after this. The book has left me with a clawing need to know more
My Rating: ⭐⭐⭐.5