I got into this book without knowing what it really was, and I am stunned.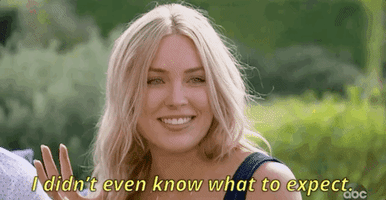 Hello everyone! I am back with another review! I had read the blurb of this book a long time ago, but when I picked it up, I didn't really remember what it was about. But, when I started reading it, I was addicted!!
Here's the synopsis for you:
Synopsis:
Can a love triangle have only two people in it? Online, it can… but in the real world, it's more complicated. In this debut novel Marisa Kanter explores what happens when internet friends turn into IRL crushes.

There are a million things that Halle Levitt likes about her online best friend, Nash.

He's an incredibly talented graphic novelist. He loves books almost as much as she does. And she never has to deal with the awkwardness of seeing him in real life. They can talk about anything…

Except who she really is.

Because online, Halle isn't Halle—she's Kels, the enigmatically cool creator of One True Pastry, a YA book blog that pairs epic custom cupcakes with covers and reviews. Kels has everything Halle doesn't: friends, a growing platform, tons of confidence, and Nash.

That is, until Halle arrives to spend senior year in Gramps's small town and finds herself face-to-face with real, human, not-behind-a-screen Nash. Nash, who is somehow everywhere she goes—in her classes, at the bakery, even at synagogue.

Nash who has no idea she's actually Kels.

If Halle tells him who she is, it will ruin the non-awkward magic of their digital friendship. Not telling him though, means it can never be anything more. Because while she starts to fall for Nash as Halle…he's in love with Kels.
---
Okay, doesn't that plot scream out to you? As a blogger, I now remember that the online aspect was what definitely screamed out to me. It is unique and you don't really find a lot of books that cover a blogger's aspirations and stuff, but this one definitely did!
As for the characters, while I could totally understand and relate to Halle's awkwardness and the difference between her personalities online and IRL, I did not like the fact that she didn't tell Nash about Kels. I mean, I know that is practically how the whole book came into existence, but there were a few opportunities two-thirds into the book, where she could have told Nash and if she had done so, I would not have been as annoyed by her as I am now. I get that the drama towards the end was necessary, but there could have been other ways in which it could have been caused.
Nash on the other hand, is a sweetheart. I love how he doesn't date Halle whilst he still talks to Kels. He is one loyal guy and all of us know, that there are very few guys like that, who actually exist. There was just one instance where I didn't really like Nash, but I won't spill it here, cos, spoilers.
All of their other friends, both IRL and online are really cool too, and I really love how Gramps, Ollie and Halle's parents have been portrayed.
There was also, this one paragraph in the beginning of the book, which said that words are beautiful when written or typed or in your head, but out loud- they are the worst. And I relate to that so much!! It is probably because you cannot spend even thirty seconds figuring out a reply to what someone said when you are speaking with them IRL, but you can when you are behind a screen.
I really like Marisa Kanter's writing style- it keeps the reader engaged and I love her ability to sew the subplots together beautifully. That is one difficult task, and I love how she brought it all together.
All in all, I really liked this book, which should have been no surprise, since Rachel Lynn Solomon, an author I like, is Marisa Kanter's mentor. So, I recommend this book to the fans of Rachel Lynn Solomon and all YA lovers, in search of a new trope!
I am looking forward to reading her second book- As If On Cue, which comes this September!! It is an enemies-to-lovers YA romance, which is my favourite trope!!
My Rating: ⭐⭐⭐⭐.5
Have you read this book? Will you now? Is it on your TBR? Do you think, out loud, words are the worst? Let me know in the comments!