Hey everyone! So, as you may or may not remember, in January, I asked y'all to share your weird reading habits. So many of you responded and I am so exhilarated about that! Thank you everyone for making this post at least go towards success!
Here's the link for Part 1 if you missed it!!
Also, I know it is the second post for the day, but I just wanted to post it bad, so well, here I am bringing to you a new post!
Let's get started!
Note:
1.The habits are in italics and my reaction is in normal font.
2. This is just a fun thing and I don't mean to offend anyone! If I say something that you feel is rude or offensive, please let me know in the comments and I will definitely change the bit. Forgive me if I make any mistakes!!
3. Also, I have linked to a post of the person who's weird reading habit it was, but I haven't mentioned their name or anything, because I promised anonymity. So, please don't click on those links!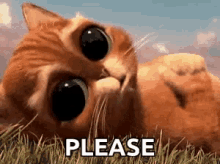 My weird reading habit is if I'm not feeling a book I'll skip to the end to find out what happens. I'm not sure if that's weird or just a bad habit though haha.
Well, you can always DNF it right? But I think I kinda get why you do that…. I mean I feel like knowing the end of certain books right away, especially when I am feeling too lazy.
My weird reading habit is that I absolutely love eating while reading, and can even manage things like cereal without spilling stuff on my books. You just have to balance the bowl the right way with your knees!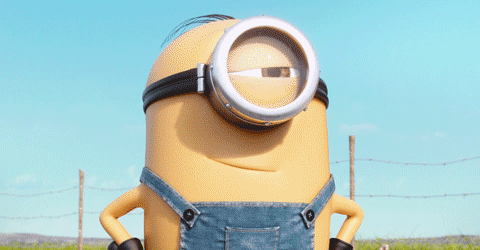 Well, I don't make a habit of eating when I am reading, but I do read when I am eating a meal, and I can do it without spilling too! But I do try to eat as many dry snacks as I can, just to be safe, you know?
Deciding to DNF a book, removing the bookmark, changing my mind a bit later, searching again for where I left off
Okay, we have an indecisive person here😂. Ummm… I guess I kinda get why you would do that, I mean for all you know, it might end up being a wonderful story!
My weird reading habit is that I always check how many pages are in a book before I start reading them. Also, I check through an author's acknowledgments to see if they are friends with any of my other favorite authors.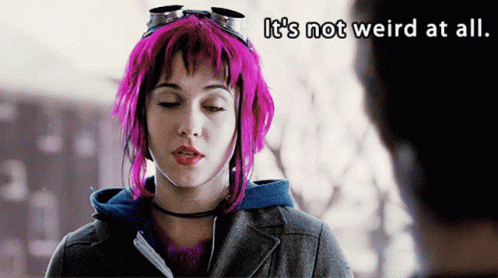 Okay, so the first one is not so weird…. I have stopped doing that, but like just very recently, and that too because I can usually tell how long the book is…. yeah, I am a practiced page number counter😂.
As for the second thing, that is something out of the blue, but not really weird because if the person is friends with your favourite author, then the chances of you liking the book is high, and who doesn't like that, right?
My weird bookish habit is closing my room's door before starting to read a novel. I don't like it when anyone opens that door while I'm reading. I also like to read books with vintage pages in them.
Okay, that GIF sounds sarcastic, but I am serious, again, this is not weird! You hate being interrupted while you are reading and that is perfectly normal. It is normal, with a capital N.
My weird book habit is lying on my bed keeping the book very close to my eyes and then reading it. When the book falls on my face, I pick it up and read it the same way.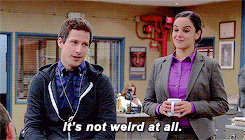 I too read lying down. Everyone reads lying down (I think)! Though, I am really accustomed to reading like that (Hello, it's been ten years since I have started reading!), so the book no longer falls down.
My weird reading habit is that I have only one position I am truly comfortable reading in – on the sofa with my back taking the support of small cushions
Just as I said that everyone sleeps lying down, we find someone who doesn't. Wow, way to go Riddhi.
Anyhoo, again, I don't find that weird really. I mean, okay, it is a little weird, but we have seen weirder things here, okay?
When I start a new chapter I often look how many pages it has, it weirdly increases my reading speed. I also like to listen to audiobooks while also reading the physical copy.
O-kayy. So, um, yeah, okay. Like how does knowing the number of pages increase your speed? Is this some magic thing? Please let me know if it is, I will start doing it too!
Also, I guess I kinda get why you would listen to the audiobook and read the physical copy, it would be like someone's reading out loud for you. And you don't have to like read…. like that mind's voice of yours can rest, I guess.
I like to flick through the books to the end before I even start reading the book. That also includes any weird irrelevant information which is nothing to do with the book itself.
Don't you get spoiled? And if you do, don't you care? Like why do y'all like the end of the book so damn much? I mean, I like the end of the book too, but not so much that I cannot resist getting to it for a few days!
My weird reading habit is I really like opening the window when it's cold out to get a chill breeze, then cuddling in a blanket and lighting a candle. Sometime about the warm v cold is really relaxing to me!
I honestly, don't really know how to react. I mean, I sorta get the warm with cool thing, but I would never go to such an extent. Thinking more about it, I definitely prefer cool over warm. And like, I don't care what the weather is, I just wanna read!
My weird reading habit is …..Uhh umm, I think eating chocolate while reading
Okay, I guess, I am too weird maybe. One can get a chocolate craving ANYTIME. And that just might be when you are reading or studying or playing an instrument or whatever.
My weird reading habit is: I always postpone reading the last chapter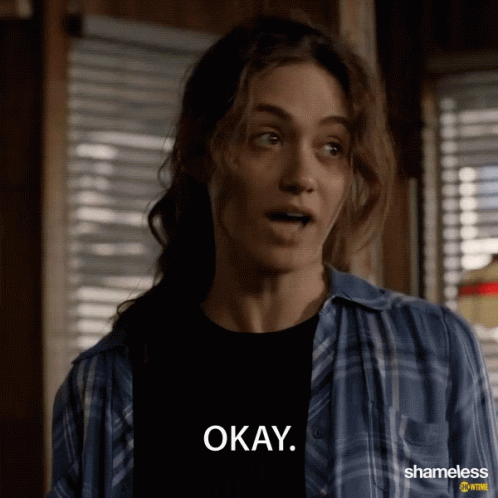 Is it because you read mostly mysteries and thrillers and stuff? Because, I get that you might be scared or something then…. otherwise, well, I guess you must just want to be in that book's world for some more time.
I might sound maniac when I say this but sometimes if I get so frustrated with a character I'd literally close the book and go off on a commentary rant then I'd continue reading.
I totally get why you do that- I mean everyone gets annoyed with characters, but I don't go to this extreme, I just sigh, roll my eyes and continue reading. But yes, I completely get why you would do that, and I 100% support your actions.
(Side note: I would probably be more stupid than they are, was I in there place, but we are just gonna ignore that)
---
So, that's all from your side! Since y'all have shared one weird habit, it is only fair that I share one too, right? Without further ado , here's my weird reading habit-
My weird reading habit:
I can't read without plugging in my earphones/ headphones. Yes, that's true. I know that most of you cannot withstand a single sound while reading, but I need music when I read!
Also, I skip descriptions sometimes, as I like to imagine how places and things and people look like. Like you know, it's complicated.
So that's all for weird habits guys! If some of you haven't been able to comment them when I asked you to, comment them below, I would love to know about them all the same!
---
Also, it's World Book Day today!! So, to all my bookish friends out there, a very Happy World Book Day!!!