Hey everyone! I am back with another tag!! Today, I will be doing the Zodiac Books + Music Tag. I was tagged to do it by Pannagasri @Just Dreamland, who incidentally is also the creator. Do check her blog out for bookish content, a bit of music and some poetry as well!
Rules:
Link back to the creator, i.e, Swift Walker @Just Dreamland
Link back to the person who tagged you!
Answer all the prompts.
If you use the original graphics, credit the creator (i.e., Swift Walker)
Tag at least 5 bloggers and provide links to their blogs.
Name your Zodiac sign!!!!?
Don't forget to add #ItsAZodiacThing tag.
You can either do the zodiac book tag /the zodiac music tag or both them. Graphics for separate tags should be given at the end.
Enjoy doing the post
My Zodiac Sign: Sagittarius!
Let's get to the tag!
So, I will first do all the bookish prompts and then I will do the music ones.
Bookish prompts!
Aries:

A wild and compelling book- from start to finish. Every page intoxicated your mind and heart with incredible imagery

I agree with Pannaga here, it's definitely Harry Potter!
Taurus:

A heart-wrenching story of a forbidden love which could tear the family apart.

For this I choose, My Life Next Door by Huntley Fitzparick. It is a beautiful story of how a prissy girl falls in love with one of the boys next door… who belongs to the family her mother despises.
Gemini:

A book that is cheeky, quippy and witty

I am going to go with The Distance Between Us by Kasie West. It isn't exactly cheeky or quippy or witty, but the main character is and that gives an effect that the book is a witty one. Our main character- Caymen, is quite sarcastic and that gives the cheeky vibes.
Cancer:

A bittersweet book that spoke to your sensitive heart

I choose the Midnight Library for this. It is honestly one of the best books out there and teaches us how no life is ever perfect.
Leo:

A book with drama, love, fancy wear and hope

American Royals, for sure. There is so much drama in the book and it's just…. cool, you know?
Virgo:

A tender story about self-love, self-discovery, perseverance, friendship, romance and family

I choose 16 Things I Thought Were True for this. In this, we follow our MC on a road trip to Canada, as she wants to meet her father. She goes with two of her friends, and falls in love with one of them.
Libra:

A book that has a remarkably frank look at life. One of the realest books you have ever read

It Only Happens in the Movies by Holly Bourne. It shows us the reality of teen romances unlike other books and also makes the characters very life-like. The chances of a guy changing just for you are less than zero, and the author understands that.
Scorpio:

A book with a good plot twist. A book that is psychologically thrilling and emotionally chilling.. haunted you from the first page to the last.

Oh my, there are so many. But I think I will go with Gone Girl. I mean it was just so…. twisted.
Sagittarius:

An adventurous, summer-y read

This makes me wonder if people of my zodiac sign are adventurous and summer-y. Because I certainly am not.

Hmm…. I need to think for this one. Oh, yes, Anna and the French Kiss! It is an adventurous book, because going to live in a country where you know practically no one, is nothing short of an adventure, and it give the perfect summer-y vibes.
Capricorn:

A book that has everything to do with friendship

Ahhhh, this is so difficult! I am pretty sure I have read a book that has everything to do with friendship, but I honestly cannot think of one! I honestly just can't!

Can I say my biography that will be written some 50 years hence? Because my life is devoid of romance and I have friends… not many, but I have friends…
Aquarius:

A quirky and unique book

I choose Girl Online for this one because it is a type of book you don't quite see often.
Pisces:

A book that bewitched and enchanted you by its lyrical words, and transmuted your imaginative brain

Difficult, very difficult..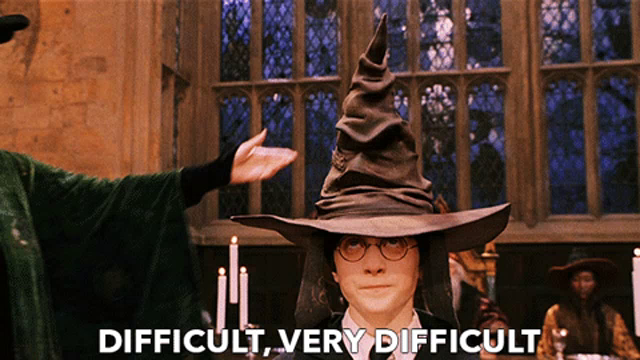 Me Before You by Jojo Moyes! I love that book!!
And that's it for the bookish part! Now, on for the musical prompts!
Be warned, you will see a lot of Why Don't We and Taylor Swift in here
---
Music prompts
Aries:

The song that got your blood pumping and heart beating fast

I am going to choose Kill This Love by BlackPink for this one. It has this vibe, which is unmatchable you know?
Taurus:

A song to celebrate your love when in commitment.

I agree with Pannaga here too, Lover's the perfect song.
Gemini:

A song to listen when you get tongue-tied and miscommunicate your feelings.

Umm… I guess I will go with Fallin' in this one, because, it sorta shares feelings, so it will motivate me to communicate my feelings…. that makes little sense, but I am gonna go with it anyway.
Cancer:

A song that motivated you to take a chance and open up to love

I am going to go with Why by Sabrina Carpenter here, because it tells us how even opposites can make a relationship work.
Leo:

A song that shows affection

I choose 8 Letters by Why Don't We. It is such a beautiful song💙💙
Virgo:

A song with a sentiment that made you feel beautiful inside and out

Well, not the sentiment, but the song- Beginning, Middle and End makes me feel happy inside and out all the time. Well, the sentiment makes me happy and beautiful too sometimes.
Libra

: A song that shows a person madly in love

I will go with I Knew You Were Trouble. Because, the song literally says that Taylor knew the guy was trouble, but she dated him anyway.
Scorpio:

A song which is unapologetically pledging their undying love for their crush.

I got my drivers' license last week
Just like we always talked about

Yep, you guessed it right, it's drivers' license!!!
Sagittarius

: An exciting spontaneous song

I am gonna use Best Day of My Life for this one, because it is such a fun song!
Capricorn:

A song that promotes self-love

I am gonna use Lose You To Love Me by Selena Gomez. It is a truly beautiful song!
Aquarius:

A song that has more to do with being in a friendship than a relationship

Friends by Justin Bieber, because technically, it is about being friends after a relationship. Get it?
Pisces:

A song about unconditional love

I choose Black and White by Niall Horan, because well, it is about unconditional love.
---
And now it's time to tag peeps! Oh, dear, it's been so long since I have done this!
If you have already done the tag or don't want to do it for whichever reason, it's alright!
Isha @Paperbacktomes
Hayden @Following Good Books
Laura @Corner of Laura
Evin @A Curly Sue's Ramblings
Leah @Leah's Books
Ahaana @Windows to Worlds
Georgia @Lost in Neverland
Bertie @Luminosity Library
Naemi @A Book Owl's Corner
Asic @Haven
most importantly…
YOU!
And that's all for today guys!
Share your zodiac sign with me in the comments! What book matches with it? What song matches with it? Talk to me in the comments guys!