WHY?! WHY LEIGH BARDUGO?!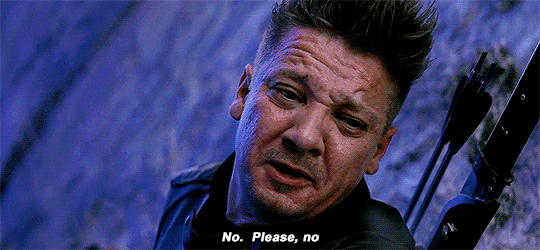 Hey everyone! It's nearly 2 in the morning and I have just had my heart broken by Leigh Bardugo. Do you think it is a favourite pasttime of authors? Cause I certainly do.
Six of Crows was a fantasy novel that was on my TBR for quite some time. I had heard so many good things about this duology in general, I knew I would read them someday. It is also incidentally the first novel I read from the Grishaverse and I honestly cannot wait to get my hands on the Shadow and Bone trilogy. I could always get an ebook or an epub, but I really wanna read it in paperback. And it is not available on Amazon😭😭. Hopefully, though it will be there in the bookstore I visit often.
Anyhoo, here's the blurb (And might I just say that it is absolutely amazing?):
Ketterdam: a bustling hub of international trade where anything can be had for the right price—and no one knows that better than criminal prodigy Kaz Brekker. Kaz is offered a chance at a deadly heist that could make him rich beyond his wildest dreams. But he can't pull it off alone. . . .

A convict with a thirst for revenge (Matthias)
A sharpshooter who can't walk away from a wager (Jesper)
A runaway with a privileged past (Wylan)
A spy known as the Wraith (Inej)
A Heartrender using her magic to survive the slums (Nina)
A thief with a gift for unlikely escapes (Kaz)

Kaz's crew is the only thing that might stand between the world and destruction—if they don't kill each other first.
Umm… like always, I honestly don't know how to start this review.
Plot:
So, a bunch of people coming together to pull off a heist. Sound familiar? I am sure it does. However, the way Leigh Bardugo introduced the fantasy element and pulled it all off is just amazing.
It also has a trope which I personally don't run into very often (even though it is very common)- found family. It was refreshing to read a novel from a genre I don't very commonly read from.
Characters:
Where? Do? I? Even? Start?
I loved all the characters!!! It's so brilliant to read a book where you find none of main protagonists annoying. I do wish their had been Wylan's POV. I am glad the author wrote the book in third-person POV as this book in the first person POV would have been confusing.
I also like how this book picked up the topic of young girls being exploited and how Inej …. just is so cool. While all the characters are cool, Inej is my favourite.
Writing Style:
Leigh Bardugo is an author who I have never read before. Hence, the writing style was unfamiliar to me. That is also the reason I took about five days to complete the first hundred pages. However, once you get into the skin of the book, you will find it easy to flow with it. I do still believe that the writing style could be slightly better.
When I finished this book, it felt as though Leigh Bardugo had pulled my heart out of my chest and shattered it into a gazillion pieces. However, I do like when books do that to me. I can't wait to start to next book! But that will have to wait until tomorrow! However, here's my final verdict on the first book of the duology-
My Rating:⭐⭐⭐⭐.5 stars
Please give it a try if you haven't already. It is a must read for all fantasy lovers.
Have you read the book? Is it on your TBR? What are your thoughts? Let me know down below in the comments!
P.S.-1: Nehal, if you reading this, do give this book a try as soon as possible. I know you are eager to give it a go, so give it a go! What you waiting for?
P.S.-2: I was cleaning my cupboard today and I realised I had so many freaking books. And I also realised that the only time I feel that I have too many books is when I clean my room. Do you all relate? Let me know in the comments!