Hey everyone! I am here to share my favourite youtubers today (even though no one asked). I found this idea on Evin's blog A Curly Sue's Ramblings, so make sure to click on that link and give her blog a follow!
Also, this isn't exactly a discussion post, but it also is… so yeah.
So, this list will comprise of a lot of categories, and both Indian and foreign channels, because well, I am that kind of person who watches everything. Hindi, English, booktube, music covers , yeah…
So, let's go!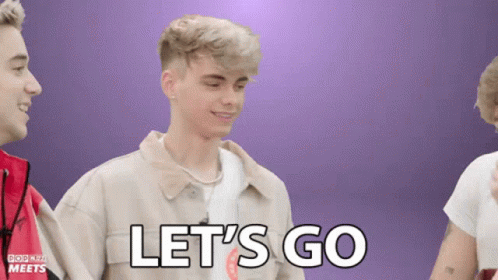 Cooking Channels I like:
The Terrace Kitchen:
Okay, so this is like my favourite channel ever. The recipes are so easy, and the ingredients are also easily available. It is a must go channel for every cooking novice ever. Even if you are good at cooking and wanna go a notch up, you can check out the older recipes at this channel. The recipes are available in both English and Hindi, so you got that covered!
Bake With Shivesh
I don't really visit this channel much, but if I am unable to find a recipe on The Terrace Kitchen channel, I come here. The guy has really good aesthetics and stuff, and the recipes aren't exactly the greatest, but they are good enough.
Booktubers I like:
Jesse the reader:
Where do I start? Jesse is my favourite booktuber, because, well, he is he! His content is so damn good and fresh, his editing skills are💯💯💯. If you haven't check his channel out, yet, please do!
The Book Leo
So, this is another channel, whose content I love. She did a couple of hilarious reviews on Goodreads videos sometime back, and they were awesome! I intend to do a post like that on my blog sometime soon.
Comedy Channels I love:
Okay, so I don't really like English comedy so much, because there is something about watching comedy in your mother tongue that just hits different, so skip to the next category, if you don't know Hindi.
Filtercopy
So, this channel posts such relatable content and it's really funny too! I am sure most of you have heard of it, but if you haven't check it out!

Mostlysane
I haven't seen her videos for quite some time now, but the way she is progressing these days, their quality is obviously increasing. She too posts relatable content and it is awesome!
Musicians I follow:
Madilyn
She posts covers and releases some music of her own too. But the songs I love the most are the comments ones, so I am linking to one down below.
Jose Audisio
His voice is gold. I love his Ed Sheeran covers, they sound better than the OGs, and that is saying something, okay?
Guitarists who I like:
Okay, so this is a really long list, so brace yourselves.
Guitar Goddess
So, if you know the guitar basics, her channel is very cool as she covers a lot of pop songs and stuff.
The Groovy Guitar Dude
Fun fact: Guitar Goddess and The Groovy Guitar Dude are dating.
Anywho, like Guitar Goddess, you need to know the basics. I think that's kinda a given when you use YouTube for Guitar.
Nena Shelby
Okay, I love her tutorials. A lot. The catch? She posts only TS tutorials, except the one where she posted drivers license's tutorial. But if you are a Swiftie, check her tutorials out, they are worth it.
Kurt Berg
Kurt's guitar tutorials are good, but they don't cover a lot of songs. And I also like how he has a play along right at the end of the song.
Ukulele players I like:
U can uke
So, the amount of ukulele I know (which isn't much, but still), I have learnt from this guy. He is great and makes really easy stuff.
Dog channels I love:
I don't have a stash of dog channels, but there is a dog instagrammer who has a not-so-well-developed YouTube, and this is their channel. It's pretty much all I follow. Oh, and Evin's dog's channel too!
Lastly, I would wanna give a shoutout to all the channels which have Why Don't We interviews and stuff on them, because that is literally all I have been consuming on YouTube these past few days. If you are a limelight too, let me know, and I will share my stash of interviews with you!
Also, I have subscribed to Why Don't We and Taylor Swift because a. Their music b. Their music videos and c. Them.
So, yeah, that's pretty much all for this post!
Who are your favourite YouTubers? Do you watch any of these YouTubers? Let me know down below in the comments!