Hey everyone, it's me, Riddhi! And today, I am back with another reacting to bookish memes post! I did the last one back in December I think, and all of you loved it, so I decided, hey why don't I do another one? So here I am, with some bookish memes for y'all.
Let's begin!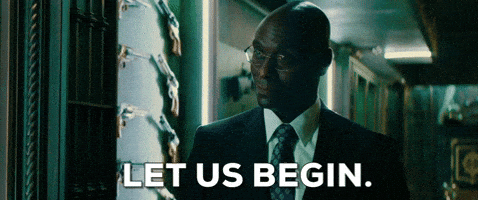 Number 1:
Oh God, this is so darn relatable! I mean, every time I finish any of my favourite books, I am like, noooo, I want moreeee, how can you stop? Like honestly, I want more of Harry Potter, I want more of Fangirl, I just want more!!!
Number 2:
Ah, the tale of that never ending TBR. Something we all have experienced first-hand. There is just something so satisfying about adding new books to your collection, that is unexplainable. Honestly, for me sometimes it is more satisfying than reading books, and that is saying something.
Number 3:
Well, now y'all know what to gift me for my birthday!
I am serious, don't you think all of need like a T-shirt or a poster which says this, because I certainly do!
Number 4:
Okay, this meme is directed to everyone who says eBooks are better than physical ones. Sure, they are cheaper, but the feel of a book in the hand is just unmatchable. Plus, you don't need to worry about the battery or anything! HAIL PHYSICAL BOOKS!
I am just kidding, it's okay if you like eBooks. As long as they are books.
Number 5:
Oh my god, this is so accurate. All my IRL friends, who like reading are like it's just a book, give it away. I am like noooo, it's a book, it's like my baby, I can't!!! I am not sure if this is a reader issue, or an attachment issue, all I know is that this meme, is me.
Number 6:
Ah, that dilemma is so real!!! I am like so sure, something bad is gonna happen, but then something good could happen too, and I am just like 'Aaaah, what do I do?!?!?!?' And then I close the book, saying no, I don't wanna read, and then ten seconds later, I am reading.
Number 7:
I remember this happening to me when I read Harry Potter and Throne of Glass, they are both like huge 7-book series, and I was like, oh, I will probably take a month to read them. And I finished Harry Potter in like 8 days, and I didn't read eBooks back then, so I was like what do I read? And the thing was, it was in the middle of the summer vacation, so I couldn't even issue a book from the school library. And I had ended up rereading the series again😂😅.
I thankfully found something to read after Throne of Glass though.
Number 8:
Okay, so, I feel really bad when I think that, but honestly, most books have at least one POV that no one is interested in, but, it's there. And like later you realise it's significance, but still, it's like rarely worth it.
Number 9:
Fun fact 1: I often wonder how I am going to ever going to read all the books from my favourite genre and my second favourite genre.
Fun fact 2: This one hit me hard.
Number 10:
Okay, I fall into both of these categories, and right now, I am unable to tell if that is a good thing. I swear, if my mother didn't force me to sleep, I honestly would be up till like 6 a.m., watching Why Don't We interviews and reading books. I am a very weird person, to be honest.
---
And that's all for today people! Which meme was your favourite? Let me know down below in the comments