*Warning: May contain spoilers to book one*
I am on the verge of tears.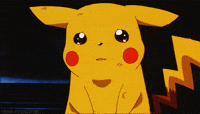 Hey everyone! So, I was supposed to be asleep by now, since I have a class at 7 in the morning tomorrow, but I couldn't put Scarlet down! I honestly couldn't! I mean the last 150 pages are just so amazing! I literally have read at least 250 pages of the book today!
The reason I am on the verge of tears is just because the end is too overwhelming, I guess? Like it's not because I am too sad or too happy. Just thought I would get that out of the way before diving into the review!
Synopsis:
She's trying to break out of prison—even though if she succeeds, she'll be the Commonwealth's most wanted fugitive. Halfway around the world, Scarlet Benoit's grandmother is missing. It turns out there are many things Scarlet doesn't know about her grandmother and the grave danger she has lived in her whole life.

When Scarlet encounters Wolf, a street fighter who may have information as to her grandmother's whereabouts, she has no choice but to trust him, though he clearly has a few dark secrets of his own. As Scarlet and Wolf work to unravel one mystery, they find another when they cross paths with Cinder. Together, they must stay one step ahead of the vicious Lunar Queen who will do anything to make Prince Kai her husband, her king, her prisoner.
Plot:
Scarlet is a fairy retelling of Little Red Riding Hood. And I am serious, just like Cinder, I would have read this book even if it hadn't been a fairy retelling! The plot continues from Cinder, and we read from two POVs, of Scarlet and Cinder. I must admit I liked Cinder's POV better, at least in the first half the book. Scarlet and I…. just didn't click at first.
Characters:
Say, this book didn't have a connection to Cinder, I wouldn't have a single favourite character. Maybe Wolf, but I moderately like him. I have to say I like Kai much more. And I love the love-hate relationship between Cinder and Captain Thorne, it's just so…. satisfying, if that makes sense?
Oh, and it was so good to have Iko back!!
Writing Style:
Okay, so for those of you who didn't know, I finished Cinder in a day. Given, the day was Saturday-Sunday, and I was freer a week before than I am now (yet somehow managing to post a lot, huh, I have grown more productive), but still, Cinder was super addictive. Scarlet didn't have that magic, not for the first half at least. The action grew a lot more intense in the second half. The first half was rather slow.
Another tiny flaw is that neither Cinder nor Scarlet spoke like 16-17 year olds. I think the novel would have been better if they had even been a couple years old. I mean I get that so much responsibility brings maturity, but hey, hormones are still at work! And maybe Cinder's don't function properly, her being cyborg and all, but what about Scarlet? She should have had a more teenager-y feel. I know this is probably an unpopular opinion, but hey, I needed to get it out there!
But oh, that ending! It's like so overwhelming! And I can't say anything else because spoilers!
My Rating:⭐⭐⭐.75
I gave this book a 3.75 because first off, I didn't like the new characters too much. Like if it had been a standalone, without Cinder, I would have finished it because of the plot, and given it 3 star rating, maybe 3.5 stars. But that action in the end and Cinder's presence took it up to 3.75.
This book, and the series (at least the first two books), are a must read for all fantasy lovers!
I did like Cinder more than Scarlet, but in my Cinder review, I saw a lot of you raving about how good Scarlet was! Did you like Cinder more or Scarlet? And if you haven't read the series, what are you waiting for?
P.S.- I can't wait to start Cress, but I will have to wait until tomorrow😭😭! Also, I am gonna get the physical books of Shadow and Bone in a few days, what do you guys think of them? Let me know in the comments! And good night!