*Warning: May contain spoilers to the previous books*
What. A. Finale.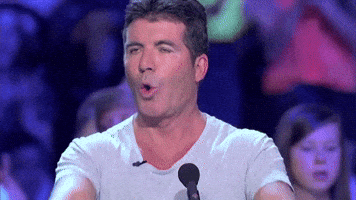 Hey everyone! I just finished reading Winter while having lunch (Yay, multitasker me!), and whoa, this 800 page long sequence of words was amazing! It's my favourite book in the series, and might just be my favourite series finale ever.
Without further ado, let's read the synopsis!
Synopsis:
Princess Winter is admired for her grace, kindness and beauty, despite the scars on her face. She's said to be even more breath-taking than her stepmother, Queen Levana…

When Winter develops feelings for the handsome palace guard, Jacin, she fears the evil Queen will crush their romance before it has a chance to begin.

But there are stirrings against the Queen across the land. Together with the cyborg mechanic, Cinder, and her allies, Winter might even find the power to launch a revolution and win a war that's been raging for far too long.

Can Cinder, Scarlet, Cress, and Winter claim their happily ever afters by defeating Levana once and for all?
Plot:
Okay, so most books all of us read usually are 400-500 pages long. So, I must admit that I was a tad bit intimidated when I saw the thickness of the book, especially because I am busier than usual these days. However, the plot flowed like water, or whichever liquid is the least viscous!! It did not feel boring for even a bit, unlike Kingdom Of Ash (The Throne of Glass Finale), which was another long book, but felt a bit boring in parts.
I must say that there were too many things to remember, but that's a fault on my part, not the author.
Characters:
Since this was the book where it all came together, I realised how diverse the cast of characters is. I mean, of course, there were people from two different celestial bodies, but in a way there were Asians, and the main protagonist of this novel Winter, was dark skinned. Especially when the fairy tale on which it is based- Snow White, has the Snow White who is extremely fair. I loved this.
Other than that, hats off to Marissa Meyer for pulling this off, because the cast of characters is quite extensive here, and no two characters have even small similarities. We have Cinder, who is strong willed and determined, aware of the responsibilities that will come with the crown, and we have Cress who is meek, but badass all the same.
Oh, and I loved Winter and Jacin's romance! Jacin is so so sweet!
And I loved the last few chapters, though I can't say why.
Writing Style:
I have said this before and I will say this again: Marissa Meyer's writing style rocks. She makes writing a book look so easy, when in fact, it's not! I am just in awe of her!
It's been a long time since I have read such a perfect book, so I have got to give the book:
My Rating: ⭐⭐⭐⭐⭐
5 STARS! Now, those of you who have been around for some time know I don't give such a high rating easily. I can't remember the last time I rated a book five stars. I have rated some 4.5 lately, but this book deserved five.
Do do do read this novel if you can! It is a lovely read and a must read for fantasy!
What are your thoughts on the novel? Have you read it? Will you read it? What are your thoughts on the series? Let me know in the comments!
P.S.- I recently got the Shadow and Bone trilogy and the covers are SO pretty that I swooned when I saw them. Even if I don't like the book, it will be a pretty addition to my bookshelf 😂😂