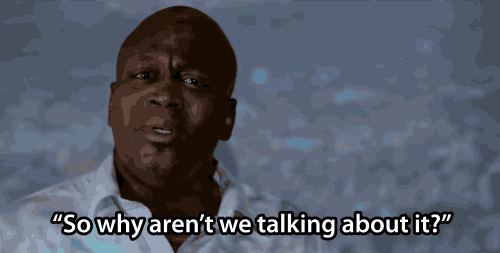 Hey everyone! Since it's been pretty hectic for me lately, I decided to take a break and watch a movie. And I watched Moxie. And I am in awe. The film's a masterpiece and it talks about something that is not very often talked about, even though it's a very important subject- Feminism. It's something we should all talk about, but it's something we don't talk about.
Moxie is a 2021 film directed by Amy Poehler starring Hadley Robinson, Alycia Pascual, Nico Hiraga, Lauren Tsai among others. It is a film based on a book with the same name by Jennifer Mathieu.
Moxie is about a sixteen year old girl named Vivian who, inspired by her mother's rebellious past and a fierce new girl at school, started an anonymous magazine talking about everything that's wrong with their school.
Plot:
The plot was, oh-so-awesome. I mean, we really need more movies like these. I mean, come on, there are so many things happening around us that aren't, well, appropriate, but the guys are encouraged to continue doing whatever they are doing and the girls are the ones who are shushed. Why?
I love how the director/ author took a high school setting- because while women in their 20s are the ones who are targetted the most, it is actually high school guys we need to educate about what's wrong and what's not. I really respect that.
Cast and Characters:
The dynamics of high school were captured so nicely. I mean, Vivian and Claudia were the ones who no one noticed. Mitchell was the typical jock, and believe me, I have had my fair share of such guys. Jason was the faithful sidekick. I mean, the cast was perfect for their roles and the setting. And the cast was so diverse. It didn't seem as though the author/ director had put in black/asian characters just to make it diverse and stuff, they actually belonged there.
Music:
The music was so strong and I just simply loved it!
Overall:
I loved the topic they picked up and the acting overall. But, I just felt that the characters weren't shown to have enough depth. I mean I would have loved to see Lucy's backstory. The message's gonna stick with me, but the cast might not, is what I felt. I did get goosebumps towards the end though, and I was on the verge of tears, and I rarely cry or have goosebumps while reading let alone watching a film.
I would ask every teenager out there to check this film out and watch it and learn from it.
My Rating: ⭐⭐⭐⭐
What are your thoughts on the film? What are your thoughts on the issues taken up in the film? Chat with me in the comments!
P.S.-1 Why don't guys like Seth exist IRL?
P.S.-2- Write #igotmoxie in the comments down below (If you have other things to say too, then just add it to the end of the comment), to show your support of feminism and all crimes, big or small, against females and people in general. I would love it if some of you do a post showing support of feminism, and if you do, don't forget to tag me.