Hey everyone! Yes, I am back from my extremely short hiatus. No, I won't be posting as much as I used to, cause school.
So, it's been a while since Olivia Rodrigo dropped her debut album Sour, and I fell in love with a lot of its songs! I had drivers license on repeat, deja vu on repeat, good 4 u on repeat, and well songs like brutal and jealousy, jealousy from the album on the repeat too! My absolute fav is good 4 u though. But brutal and jealousy, jealousy aren't far behind!
As you can guess, I really liked the album and when I saw Ashmita @The Fictional Journal had made a tag on the album, I knew I had to give it a go (Despite the fact that I have a heckload of tags I have actually been tagged for pending). Give Ashmita a follow, she really is an awesome blogger!!
Rules:
List the rules.
Show some love to the one who tagged you.
Mention the creator (Ashmita @the Fictional Journal) and link it back to the original post.
Nominate as many people you want and notify them by commenting on their posts.
Name a song that you have been listening to on repeat.
Have fun!
Let's start!!!!!!!!!
1. brutal: a book with a lot of teenage angst
Hmm… I will go with Excuse Me While I Ugly Cry, because besides being a book about racism, it also deals with teenage angst, to some extent.
2. traitor: a book that broke your heart, but you still keep going back to
Can I just be basic and say Harry Potter?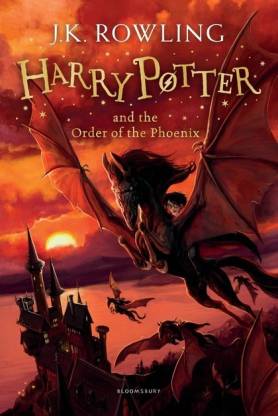 3. drivers license: a book that helped you grow/ become who you are today
The Midnight Library is a book about loving your life as it is- because a perfect life doesn't exist, and that message really hit me in the gut.
4. 1 step forward, 3 steps back: a book which was slow paced, but so addictive that you just couldn't stop reading it
The Woman in the Window was originally slow paced for me, but then it picked the pace up, but even when it was slow, it was so damn addictive!
5. deja vu: a book that makes you nostalgic
I agree with Ashmita here- The Magic Faraway Tree makes me so nostalgic. Before Harry Potter, it was literally the book I reread whenever I could. I still have my copy, and even though it's battered and the pages have yellowed, I still have it!
6. good 4 u: a book you almost dnf-ed but it became your favorite
Okay, Ashmita, serious question here- did you not like good 4 u at first? Cause honestly, it's my favourite track on the album, since the beginning! But, since you are the maker of the tag, I will have to answer to the question you have posed.
This is one difficult question, though. My answer to it is Me Before You. It's rather slow at first, but I really liked that book. Despite the fact that it tore my heart into a gazillion pieces.
7. enough for you: a book that lived up to your incredibly high expectations.
A Good Girl's Guide to Murder, for sure. I didn't even have to think for this one, that's how much I love it.
8. happier: a book/series which cause a book hangover
The Lunar Chronicles. Seriously, I was in a hangover for the entirety of April, after reading the book!

9. jealousy, jealousy: a world you would sell your books to be a part of
Sorry, I like my world good enough. All these other worlds have too many problems going on. *remembers her world is in the middle of a pandemic, with several other catastrophes going all around* Oh well.
10. favourite crime: a favorite series, but a really disappointing last book
The last book of the Selection- The Crown, isn't the best.
11. hope ur ok: a book that healed you/ your comfort book
Fangirl. It continues to heal me to this day. I love it with all of my heart.
And that's all for the tag!
I have already stated my favourites in the beginning
And it's tag time now! (No pressure, people)
That's it for today! If you do this tag, don't forget to tag me, since I would love to read all your answers! What's your favourite song in the album? Let me know down below in the comments!