Hey everyone! Welcome or welcome back to my blog!!
So, today I hit 700 followers overall, and decided it was finally time, I do this post! Thank you to all my followers, readers, viewers and everyone who's ever done anything for my blog!!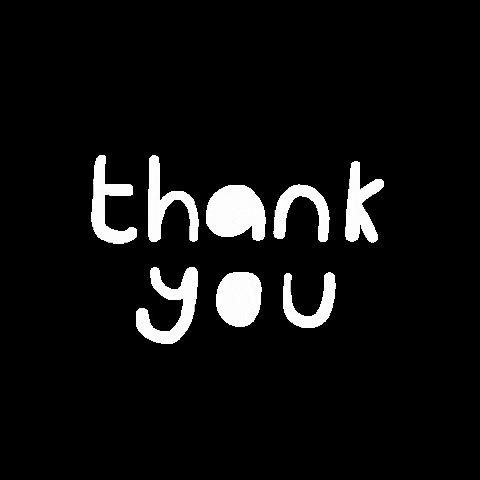 So, when I hit 600 followers, I asked y'all to give me a bunch of truths and dares, and I am here to finish them off! I didn't intend to finish them when I reached 700 followers, but because of the time by which I finished em (I reached 688 followers by the time I got to all of em), I decided that this could be when I posted em!
I was also seriously contemplating making two parts of this post, but in the end I decided to stick with one, so I hope it's not too long!
Without further ado, let's get started!
Truth: Describe your first IRL crush in 5 words
My answer: Okay, um, so my taste in guys IRL isn't the best, and the first guy I ever had a crush on turned out to be an asshole a really bad person. But I will describe what I thought of him then, and not now, since I try not to swear on my blog. The five words are: Smart, Funny, Bookworm, Leader and irritating.
---
Truth: What's your guilty pleasure?
My answer: So, I wasn't exactly sure what you meant by guilty pleasure, so I checked Google and this is the definition- something, such as a film, television programme, or piece of music, that one enjoys despite feeling that it is not generally held in high regard. So, for this my answer is Romance novels (YA).

Dare: Send these emojis, "🙂🔪" to 5 friends, it would be great if you could attach the pics.
My answer: I did this, and it was so fun! Here are the screenshots, you can see for yourself!
So, this was Akriti's dare! Moving on!
---
Truth: Do you sleep with a doll or stuffed animal?
My answer: No, actually. I don't think I ever have.

Dare: I dare you to write a post about a book you hate.
My answer: Here's the link wherein I talked about not one, three books I hate!
---
Truth: What's something you've hidden from your parents?
My answer: Well, they do not know I talk to bloggers out of WordPress, like on hangouts and stuff. And they don't know I am currently in a relationship, but shhh🤫🤫

Dare: Text someone you know IRL merry christmas with no context (no deleting)
My answer: I did this, and got another good laugh!
---
Dare: Tell your latest crush on WhatsApp that you like him and send screenshot. You can't delete the message until he replies.
My answer: Okay, so I do not have the numbers of the guys I like so I am going to send a text on Instagram. Here are the screenshots.
(Note: When the post was announced, I was crushing on these guys, but at the moment I am not really crushing on them)
---
Truth: Who are your favourite bloggers? Describe them in 3 words.
My answer: Okay, so since I promised to this, I guess I will have to. No offence is meant to anyone, and by that I mean anyone! I am going to be judging on the basis of their content on the blog, and not on the basis of how I like them as a person, so people don't feel bad! Please! And don't hate me either! I swear I love all your blogs, but I just like a few more than the others, which I am sure you feel as well. Here are the names (Saying goodbye to all my other followers. I still can't believe I am doing this)
1. Naemi @A Book Owl's Corner: Sweet, smart, awesome.
2. Nehal @Quirky Pages: Helpful, sarcastic, amazing
3. Pannaga @The Tomboy's Attic: Cool, ARMY, empathetic
4. Emily @Frappes and Fiction: Awesome content creator
No offense to anyone else, please, guys, I am sorry, it was a truth question, you have no idea how difficult this was for me😭😭😭😭😭 Guys, forgive me pleasee! It's not that I don't like others' blogs, I just love how creative these people are!
---
Truth: What do you think is your most unpopular bookish opinion?
My answer: Addie LaRue isn't a very good book.

Dare: I dare you to write a poem about how wonderful cats are (It can't be sarcastic and it can't say anything about dogs being better) and post it on your blog together with lots of cute cat memes
My answer: I actually posted a poem on my other blog, check it out here.
---
Truth: Tell us what you think is the best way to grow your blog, including how you reached 600 followers
My answer: So, actually when I hit 500 followers I wrote a post that basically explained all of this. You can check it out here.

Dare: If you don't want to do that your second option is to sneak a bunch of food into your room and eat it at night
My answer: So, there's actually a savoury food of India called Aloo Bhujia, and I snuck it into my room and ate it. I don't stay up till like 3 or 4 usually, but since I was on a call with my friends, I was, and I felt super hungry so I went ahead and ate it.
---
Truth: What's one bad thing you would ignore in your future boyfriend?
My answer: I wouldn't mind if he had weird eating habits, since I have them too.

Dare: Text the second last person on your hangouts list 'I hate you, you traitor' without any context, and then do not reply for 2 days.
My answer: So, I actually did this- it was Amodini from Amodini's Musings. I am so sorry Amodini. She actually didn't reply (Understandable), and here's the screenshot.
---
Truth: What is the one thing you would like to change about yourself and what is the one thing you would like to change about me?
My Answer: One thing I want to change about myself is that I want to be less dependent on people, mentally, emotionally and physically. I am going to turn 17 soon after all.
One thing I want to change about you….hmmm…. Well, stop running after the people you love, let them come to you, if you know what I mean.
Dare: Do a detailed song review post(you have to post it, separately) for the song Answer: Love Myself and Just One Day + watch Run BTS ep 97 & 98 and write about how you liked it in the same song review post.
Ep 97 – https://youtu.be/5D5nKMxun1s
Ep 98 – https://youtu.be/0l3EDb8p8Kc
My Answer: So the song review for Just One Day is here and Answer: Love Myself is here. I tried watching the two episodes, but for some reason they are no longer available on YouTube. Also, thank you for finally pushing me to start writing song reviews! This dare did me more good than bad!
---
Simran (She is an IRL friend of mine)
Truth: I wanna know who this crush of yours is
My answer: You already do!
Dare: I want you to listen to zero o clock
My answer: Well, here's the song review for this song!
---
Truth: What's something you're glad that your parents don't know?
My answer: So, I actually recently sorta had an accident with my scooter, since I was in a hurry. Luckily I just scraped my knee, and it isn't really a big deal. But I am glad my parents don't know, haha. They probably would have stopped me from riding it.

Dare: I dare you to make a diss-track for any blogger in the blogosphere (can be anyone).
My answer: Oh, dear lord. Okay, so I am obviously not going to hate on any blogger, but I will just make a diss track enlisting stuff I hate about bloggers. Also, I am not good at this, so do not judge.
Hey you, yes you
What do you want me to do?
Follow you, you say
Well, make good content
Before you make me your promo prey.

Oh wait, by good content, I didn't mean you should steal
Because that's not ideal
And now your faults you'll conceal
Why don't you just say sorry
Before you take to your heel.
And now you liked my post without reading
You ask me how I am knowing (Yes, I know, the English is, um, amazing)
Bruh, it's been an over an year since I started blogging
Don't get me started on the ones who say 'Great post'
People will start saying to me, wow what a brutal killing
Yes, I know that sucked, but eh.
---
Tiction @That Weird Club (Cos Fictionally Crazy practically isn't active anymore)
Truth: What is the first memory you have?
My answer: My first memory… hmm… well my first memory is actually from school. It's just a flash, I was writing the alphabet in those big books you know, the ones which have one letter on a page, and it's to be traced… yeah, that's the oldest thing I can remember
Dare: Go and comment on any five posts from your reader, posts shall not belong to Nehal, Pannaga or Aanya, "#tictionisthebest"
My answer: So, all of you wondering why that random comment came, here's your answer:
I first commented on Kripaa's post:
Next, I commented on Priyamvada's post:
Third, I posted on Rayna's post:
Fourth, I commented on Naemi's post:
Lastly, I commented on Ahaana's post:
---
And that's all the truths and dares guys! I hope you had a good laugh reading the post!! It was a bit tricky to complete, but I think I did well (and I had fun)! If anyone's dissatisfied with their dare, let me know! What dare was your favourite? Let me know in the comments!