This. Book. Is. So. Relatable.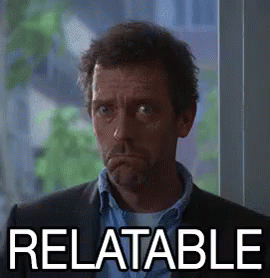 Hey guys! Welcome or welcome back to my blog!
Today, I'll be reviewing a book with an extremely pretty cover, and even prettier content! And what's more, it's non-fiction! Yep, you heard that right, I read a non-fiction book. Although, to be honest, it didn't feel non-fiction.
Without further ado, let's read the synopsis of the book!
Synopsis from Goodreads:
Navigating the ups and downs of life in our community can be challenging. We live in a very different world today to our parents, uncles, aunties, and grandparents, which comes with lots of unwritten rules and expectations. But you're not alone.

Filled with humour and warmth, and based on the podcast of the same name, in What Would the Aunties Say? Anchal shares her own experiences with the stories and dilemmas of other young women like her. It takes you through every aspect of life – from education and career, beauty standards and colourism, to dating and marriage, as well as mental health and therapy, racism and inequality – and of course, your relationship with your family.

This book will make you laugh and cry and nod your head in recognition. It will help you handle the challenges we face and encourage you to embrace the benefits of the fusion of East and West while inspiring you to be unapologetically yourself.
This book is a book that talks about various aspects of a Brown girl's life- from education to unconventional careers to dating and marriage.
I am not exactly sure how to review this book, since I haven't ever reviewed a non-fiction book, but let's do this!
Aspects I liked about the book:
I loved how in detail the author talked about so many issues in the Brown community. Don't get me wrong, I love being an Indian, but sometimes it just becomes a…. burden.
There are so many things in our culture that are orthodox, and they should be changed. For example, till date, mental health issues, aren't considered mental health issues, the LGBTQ+ community doesn't actually exist- they are just people trying to gain attention, and whatnot. Anchal explains to us how to deal with all of these issues, in such a warm way, that you almost think you are talking to her.
She also talks about being hairy (Which I am), and how it is not a bad thing, as long as YOU accept yourself.
Another thing she talks about is creative careers, like writing, fashion etc., and how they are still not given the respect they should be given.
She also talks about how sexist Brown people can get- considering a daughter a burden, and a son a gem in their family's crown.
Furthermore, she talks about racism in the Brown community, and outside of it.
---
Aspects I didn't like:
There's nearly nothing I didn't like in the book (Apologies for the double negative: Just trying to make a point here!)
---
The book's simply amazing and you should give it a try, especially if you are a Brown girl!
My Rating: ⭐⭐⭐⭐.5
Have you read this book yet? Do you want to? How many of you are Brown girls? Let me know in the comments below!