Hey Guys! Welcome or welcome back to my blog!
Today I'll be interviewing the one and only- Sep @Bookishly Yours! Sep also runs an amazing collab blog (with me and two other bloggers)- Miss Americana and Us (You should totally follow it- also I could not pass up this opportunity of self-promo, I mean, it was right in my face)
It's also her birthday, today! So, a very happy birthday to you, Sep!!!!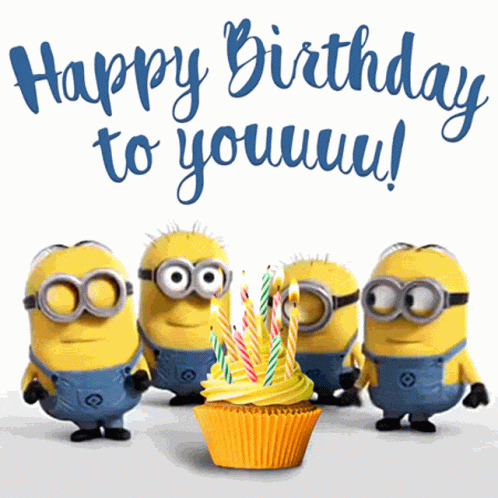 Do go shower her blog with some love you guys! It's her birthday, I mean, come on you owe her that!!!
Let's begin with the interview!
R- Tell my readers a bit about yourself and your blog. Why do you blog about the topic you blog about?
S- Hello everyone! I'm Sep and I've been around the blogosphere for quite some while. I used to have a lifestyle blog 'Online Days' around last year, but then the calendar changed, priorities changed and I took a break from the blogging world. I came back in May though, and that's exactly why I'm here. I now have a book blog called 'Bookishly Yours' and I blog mostly about books, but I have started publishing more and more poetry (prose) and other things too! I blog about books because it comes to me naturally, same as prose. : ).
R- Ooh, yes, Online Days- seems like another era, doesn't it? What about your blog, or blogging in general, you most and least love?
S- I love how I can find my own people in the blogging world. People who love books, people who are insane like me. People who seem to like what I write.
And about least loving….well sometimes when life gets too much, I find myself not wanting to post. And then I feel guilty. And yes, I know the blogging community is very supportive, that they won't bite me if I don't post one measly Friday. But that's something I feel on my own, I'm working on that, : ). I try to schedule most of the posts (that rhymes!) so this happens less.
R- I see, I see. Your zodiac sign is Scorpio, so do you think you identify with the general Scorpio traits, such as emotional, sometimes serious, natural leaders, manipulative etc.?
S- I actually do. I'm very sensitive and I have short tempers. I get upset very quickly and I get un-upset very quickly too. I think I am a pretty natural leader, I love working in a team and getting everyone to coordinate. I don't think I'm manipulative. I think it's more persuasion that I'm good at. *insert evil maleficent gif*
R- Ooh, well, no offense, but I don't know why the word Scorpio reminds me of Scorpions, an insect which stings and can kill you. So, I have always been sorta scared of Scorpios in general. But it's honestly nothing personal- I mean my dad and one of my best friends are Scorpios! Moving on, your favourite genre's YA mystery as you have told me once before. What book is your favourite? Also, please tell me you've read Karen M. McManus? She's my favourite YA mystery author, and her books are absolutely amazing.
S- Yes, I love YA mystery with all of my soul. My favourite YA mystery book has to be 'One of Us Is Lying' by Karen M. McManus. It's the first one of the genre I've read and I fell in love with Bronwyn and Nate and all the characters. I think that's made me warm up to this genre as a whole.
R- YES, KAREN M. MCMANUS ROCKS! I am honestly so excited for You'll Be the Death of Me, and then there's the third part of One of Us is Lying which is coming in 2022. Coming to Taylor Swift, on a scale of 1-10, how excited are you for Red (Rerecorded), especially since the album has like 30 songs! Which song from the album are your favorites?
S- Two years ago, Red was my favourite album ever. Infact, it's definitely the first TS album I heard completely. I love it so so so much! And I'M SO EXCITED. Honestly, the scale would break. That's how excited I am. I love Red and Starlight the most. The Lucky One and Sad Beautiful Tragic are my other favourites.
R- Ironically enough, I literally haven't heard anyone of those songs- I have just heard like 3 songs from that album- but I'll be listening to the entire rerecorded version- that's for sure! Since you love Shawn Mendes, I presume you are either in love with him and Camilla Cabello (as in the relationship). Your thoughts on them? Do you think they'll get married and stuff?
S- Oh! My best friend and I are both huge Shawn fans. Yes, I adore Shawn Mendes, and you know what? This past month I've been listening to his music at an obsessive rate. ZD. Shawn and Camila, I think, are good for each other. They both encourage each other. I heard once that every song Shawn wrote is for Camila, and honestly that has me fawning 'Awww'. I think they will end up together. I hope they do!
R- Ooh, I see. I am not that big of a Shawn fan, but I do think Shawn and Camila are very cute! Which One Directioner is your favourite? Why? Which album of that Directioner is your favourite?
S- Oh god. This is a hard question. I would be lying if I said I didn't have favourites in One Direction, but honestly, I like them all better together. Louis Tomlinson is my favourite 'Directioner' if I had to choose. I like how goofy, shy and fun he is! I find myself listening to his music quite often. To be honest, I haven't heard any of the boy's solo albums completely. I like some of Louis' songs like 'Always You' , 'Defenceless' and 'Walls' , but I haven't heard his complete album. I love Zayn's new album tho, again, I haven't heard the complete thing. I think I've listened to all their solo songs. (Harry's Watermelon Sugar instrumental is my ringtone). But yeah, I haven't heard a complete album.
R- Ooh, mine's Niall, tbh. He seems so sweet! Thoughts on BTS?
S- I've never given them a proper chance. Because of Pannaga, I listened to Butter when it came out, and although it's a nice song, I don't think kpop is meant for me. My best friend (the same one who's a Directioneer) loves kpop too. But I don't think it's meant for me. *shrugs*
R- Oh, okay! Dogs or cats?
S- I-I actually don't like animals that much. You can say my experience got rigged when I saw a street dog chase a kid around my house. And then a cat staring at me like straight out of Coraline. If I had to choose one, I would definitely go with dogs…tamed…you know…just..ensuring.
R- I see, I see. Fun fact, I was actually bitten by a dog when I was in the sixth grade. But, that's a story for another time- it's time for the last question! What was your experience of doing a guest post on my blog? Any feedback for my blog?
S- I love how smooth it all was, Ridh! You are soooo inspirational. I bet I would've been so stressed if I did something like this, but you're soo—- Riddhi-ish. Keep being Riddhi-ish zD zD.
R- Oh, you flatter me *blushes*
---
And that's it for today's interview! Who's your favourite One Directioner? Let me know in the comments!