Hey everyone! Welcome or welcome back to my blog!
So, today, it's my best friend cum blogger friend Simran @Far From Perfect's birthday! She's dangerously close to 100 followers, so guys, let's make her birthday amazing, and get her to 100 followers, shall we? It would be your birthday gift to her- imagine that, from the comfort of your homes you'd be able to gift a person some hundreds or thousands of miles away from you.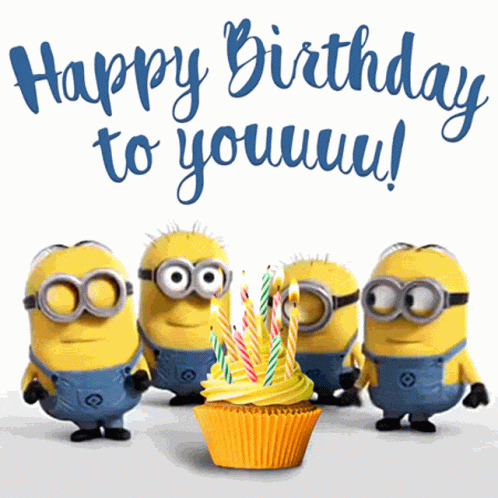 Anyway, so I asked Sim to ask me a few questions, and I'd answer them- it's a birthday special!!! Her responses are in italics
Let's begin!
Which game or reality show would I do best on?
Hmmm…. I honestly don't know. Well, honestly, my reality show knowledge is limited to Shark Tank, KBC (Indian version of Who Wants to Be a Millionaire) and Dance+ and Indian Idol. Of all these, I'd say you'd do best on Indian Idol, since you do sing kinda well.

Hmmm honestly I get nervous on stage so I would say I would be better at like 1 min games or something and no I don't sing that well.

….but there aren't games shows with 1 minute games, are there?

What do you do that makes me laugh the hardest?
Everything? Well, okay, not everything, but I think my knock knock jokes make you laugh and the times when I go crazy as hell, and write most things in caps, and well, just ramble about anything.

You has good knock knock jokes I will give you that and 2 am talks with you is ALWAYS fun.

I know I am fun.

Name three things we completely, 100% agree on.
i. Books are awesome
ii. Music is awesome (especially TS)
iii. Coffee is better than tea.

COMPLETELY AGREED. TELEPATHY I tell you tis freakyy

FRIEND TELEPATHY.

If I became president, what do you think I'd do first?
Ooh, tricky question. I honestly don't know. I think maybe you'd ban homework, because it sucks.
Actually no, you wouldn't do that, because you have a good moral compass. You'd probably help some charity and pass awesome laws. You'd actually make a good president.

Hmm na my moral compass also hates homework but ya I think in general I would not be that bad even though it would be stressful af

Yeah, well you can handle stress.

What drives me crazy?
Me.
Okay, no.
Wait, no I do drive you crazy, especially when I don't share about stuff going on in my life.

YES (but she still doesn't tell me folks)

And I never will, mwa hahahahaha

If we were stuck on a desert island, why would I be an asset?
You'd be an asset, because first, you'd keep morale high, second, you'd try to solve problems instead of creating them. And you'd also be useful in solving conflicts, because come on, there'll be conflicts when everyone is tired as hell.

Truuuu I would be making sure no one kills anyone out of anger but like I think I would scream and shout too if you guys don't listen to me

I just had this mental image of you doing this- not that astounding, honestly.

Which two fictional BFFs are most like us?
We did have this question in the Know Your Buddy tag, and my answer hasn't changed- we are Elsa and Anna, who aren't BFFs, but they're better- they're sisters. And you're Anna, because you are sweet and helpful, and I am Elsa, because I am kinda cold, and I'm pretty sure there's definitely going to be a phase in my life when I'll leave humanity behind and go live on the mountains.

Bro I would KILL to go live in Switzerland also no you isn't cold you is just selective with the people you interact with.

I am cold.

What's your favorite memory of us?
I have to say that while we've been friends for a very long time (since like the 5th grade, I think?), we've grown closer in the past three years- and our monthly video calls are definitely a major contributor to that. So, I've to say all the video calls cumulatively are my favourite memory.

Yus it hath indeed been AGESSS yus vid calls and nightstays are the absolute BEST.

Speaking of, we're probably together right now, when the post's going out- whoo!

Am I a cookie, ice cream, or cake person?
That is a trick question, isn't it? You're all three. Well, you're definitely ice cream and cake, maybe not cookie so much.

OMG TRU TRU again. I do like ice cream and cake better than cookies but like I LOVE the subway cookies

I know I know tis tru tru, I know you so well.

If I died, what would you want of mine?
Sim, why this question on your birthday? WHY? I demand an answer.
But anyway, I would literally just take the books you've and I don't. I am pretty sure you'd want me to have them. Right? Right?

Cuz everyone needs some morbidity in life. Well honestly thou has more paperback books cuz I just read books on my kindle so I guess you can just take my kindle.

It's on paper- I am inheriting Simran's kindle- woo hoo! Also, no, you've Percy Jackson and Dan Brown in paperback- I needs them in my collection.
---
And that's all I have for you today, I hope you enjoyed reading the post! Head over to Simran's blog and give her tons of birthday wishes you guys! Sim, keep being the awesome person you are, and have an amazing birthday (I mean, obviously, you gonna meet me twice, twill be awesome anyway)
P.S.- Guess who's finally make new graphics?