Hey Guys! Welcome or welcome back to my blog!
So, some aeons ago, when Winter was still coming, I was tagged by Ash @Ink, Words and Ash to do this tag. Y'all, go check their blog out if you haven't already, and let's get to it!
SNOW: IT IS BEAUTIFUL WHEN IT FIRST FALLS, BUT THEN IT STARTS TO MELT.
A BOOK/BOOK SERIES THAT YOU LOVED AT THE BEGINNING, BUT THEN, AT THE MIDDLE OF IT, YOU REALIZED YOU DON'T LIKE IT ANY LONGER.
I have to go with Caraval here. While I didn't like any of the three books, but like, at least the first book was likeable. The second and third book most definitely weren't.
SNOWFLAKE: SOMETHING BEAUTIFUL AND ALWAYS DIFFERENT.
CHOOSE A BOOK THAT STANDS OUT, THAT IS DIFFERENT FROM ALL THE OTHER BOOKS YOU'VE READ.
I pick Loveless for this, because this is literally the only book I've read with aroace rep. I know, it's partly my fault for not picking more such books, but well, not many books have aroace rep.
SNOWMAN: IT IS ALWAYS FUN TO MAKE ONE WITH YOUR FAMILY.
CHOOSE A BOOK THAT A WHOLE FAMILY COULD READ.
You and I both know this is true. I know JKR has said and done shit stuff, but this is true, an entire family can read this book.
CHRISTMAS
CHOOSE A BOOK THAT IS FULL OF HAPPINESS, THAT MADE YOU WARM INSIDE AFTER READING IT.
I have got to say Fangirl. It was such a sweet read- a story of a coming-to-age fangirl!
SANTA CLAUS: HE BRINGS WONDERFUL PRESENTS.
CHOOSE A BOOK THAT YOU'D LIKE TO GET FOR CHRISTMAS.
How. Am. I. Supposed. To. Choose. One.
There are so many books I want!! There are all the 12 reading challenge picks I have, and I also want to try more of Taylor Jenkins Reid- Daisy Jones and the Six, Malibu Rising etc. I cannot choose one. Santa, if you are reading this, please can I get some of these books? Pretty please?
SNOW BOWLING: IT CAN BE PAINFUL TO BE HIT BY A SNOWBALL.
CHOOSE A BOOK THAT HURT, THAT MADE YOU FEEL SOME STRONG EMOTION LIKE SADNESS OR ANGER.
I pick Me Before You for this one, because that ending almost had me crying. Iykyk.
SLEDDING: WE ALL LOVED IT WHEN WE WERE YOUNGER.
CHOOSE A BOOK THAT YOU LOVED WHEN YOU WERE A CHILD.
The Faraway Tree! I think this is the one book I've reread even more than Harry Potter! It was literally my favourite book when I was a kid!
FROSTBITE:
CHOOSE A BOOK THAT YOU WERE REALLY DISAPPOINTED IN.
I pick Without Merit by Colleen Hoover. I had great expectations for this book, having heard almost everyone rave about the author, but needless to say, it disappointed.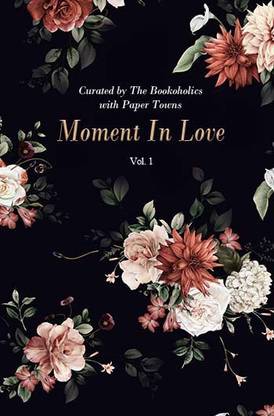 REINDEER: SOMETHING THAT IS DEAR TO US.
CHOOSE A BOOK THAT IS OF GREAT SENTIMENTAL VALUE TO YOU.
Okay, so actually, this is a collection of poems, and well, the very first time my poem was published, it was in this book. So, yeah, it has great sentimental value.
---
I am not tagging anyone, since obviously, I am super late to it! But feel free to do it if you want to! Let me know a book that has great sentimental value to you in the comments!
P.S.- Stranger Things is comingggg!!!!!!!! I am so excited!!!!!!!!!!! Who else is excited????? Raise your hand!!!!🙋‍♀️🙋‍♀️🙋‍♀️