Hey Guys! Welcome or welcome back to my blog!
So, a while back, I asked all of you to share a few books that you think aren't popular or you haven't seen them on my blog, and well I'll be guessing what their plot might be! Click here if you haven't
Also, most of you sent in four-five books, but those of you who didn't- I'll be taking only four or five books from your lists and then the rest I'll be doing once I am done with everyone's books, because well, I feel like everyone's lists should get a chance, right? So, yeah. And obviously, I'll not be doing for books I've read or for the books I've on my TBR!
So, let's get into it!
1. Sign of the Beaver by Elizabeth George Speare
Okay, so I am thinking there's time travel involved here, because there's guy who is fully clothed, and there's another caveman. So maybe this kid was spoilt and didn't know how to hunt and stuff and then through magic he was transported back in time and then, then he learnt how to hunt beavers, I guess? The first animal would've been a beaver and there would have been no sign of it until the boy notices it very suddenly. And now, I am making no sense, let's see the actual blurb.
Synopsis from Goodreads:
Twelve-year-old Matt is left on his own in the Maine wilderness while his father leaves to bring the rest of the family to their new settlement. When he befriends Attean, an Indian chief's grandson, he is invited to join the Beaver tribe and move north. Should Matt abandon his hopes of ever seeing his family again and go on to a new life?
Wow, I wasn't close at all. Like, at all. Wow, I just wow.
---
2. Tru and Nelle by G. Neri
So, well, the cover seems very Christmassy, so I am thinking a Christmas miracle story. Oh, it's non-fiction. But yeah, why not, a real-life Christmas miracle. These two kids didn't fit in, found each other, and became friends! And there's a magnifying glass, so I am guessing they enjoyed solving mysteries, and one of those mysteries landed them in trouble. And they get out of it! Yes, that's my guess, so let's see the actual blurb.
Synopsis from Goodreads:
Long before they became famous writers, Truman Capote (In Cold Blood) and Harper Lee (To Kill a Mockingbird) were childhood friends in Monroeville, Alabama. This fictionalized account of their time together opens at the beginning of the Great Depression, when Tru is seven and Nelle is six. They love playing pirates, but they like playing Sherlock and Watson-style detectives even more. It's their pursuit of a case of drugstore theft that lands the daring duo in real trouble. Humor and heartache intermingle in this lively look at two budding writers in the 1930s South.
AHA! I was so surprisingly right!
---
3. The Bridge Home by Padma Venkatraman
I thought it would be a World War II story, but the fact that it's written by an Indian author leads me to think it might be an India- Pakistan partition story. And then there are even domes and stuff, which might be kinda accurate for Kashmir, I don't know. So, these four kids might not have wanted to live at their new home and are running to their home back and they get into trouble and stuff, and it's the story. Yeah. Let's get into the actual synopsis:
Synopsis (from Goodreads)
When Viji and her sister, Rukku, whose developmental disability makes her overly trusting and vulnerable to the perils of the world, run away to live on their own, the situation could not be more grim. Life on the streets of the teeming city of Chennai is harsh for girls considered outcasts, but the sisters manage to find shelter on an abandoned bridge. There they befriend Muthi and Arul, two boys in a similar predicament, and the four children bond together and form a family of sorts. Viji starts working with the boys scavenging in trash heaps while Rukku makes bead necklaces, and they buy food with what little money they earn. They are often hungry and scared but they have each other–and Kutti, the best dog ever. When the kids are forced from their safe haven on the bridge, they take shelter in a graveyard. But it is now the rainy season and they are plagued by mosquitos, and Rukku and Muthu fall ill. As their symptoms worsen, Viji and Arul must decide whether to risk going for help–when most adults in their lives have proven themselves untrustworthy–or to continue holding on to their fragile, hard-fought freedom.
I should have known! I had my suspicions that it's actually not a Partition story, because the author isn't North Indian, her surname's South Indian! Ugh, I should have listened to my gut.
---
4. A Crack in the Sea by H.M. Bouwman
Uhhh…. I am honestly very confused about what's going on here. I feel like all these people are living under the surface of the sea, and they aren't allowed to go above, even though they can breathe above the land. But obviously the kiddos wanna go up and there's this magic lady who is willing to take them, so she does magic and makes a crack and she takes them out. I don't know, maybe it's true, maybe it isn't, but let's check!
Synopsis from Goodreads:
No one comes to the Second World on purpose. The doorway between worlds opens only when least expected. The Raft King is desperate to change that by finding the doorway that will finally take him and the people of Raftworld back home. To do it, he needs Pip, a young boy with an incredible gift—he can speak to fish; and the Raft King is not above kidnapping to get what he wants. Pip's sister Kinchen, though, is determined to rescue her brother and foil the Raft King's plans.

This is but the first of three stories that collide on the high seas of the Second World. The second story takes us back to the beginning: Venus and Swimmer are twins captured aboard a slave ship bound for Jamaica in 1781. They save themselves and others from a life of enslavement with a risky, magical plan—one that leads them from the shark-infested waters of the first world to the second. Pip and Kinchen will hear all about them before their own story is said and done. So will Thanh and his sister Sang, who we meet in 1976 on a small boat as they try to escape post-war Vietnam. But after a storm and a pirate attack, they're not sure they'll ever see shore again. What brings these three sets of siblings together on an adventure of a lifetime is a little magic, helpful sea monsters and that very special portal, A Crack in the Sea.
Aha! I was kinda right! But come on, you can't see the kidnapping and the Raft King from the cover! But yay for me being kinda right!
5. Planet Earth is Blue by Nicholas Panteleakos
I am blank. I mean, is this a story of aliens? Like there's legit a girl pointing towards a big ball of blue which I am presuming is Earth? I don't know. But I bet it has something to do with climate and conservation and environment and stuff. Well, let's see the synopsis.
Synopsis from Goodreads:
Twelve-year-old Nova is eagerly awaiting the launch of the space shuttle Challenger–it's the first time a teacher is going into space, and kids across America will watch the event on live TV in their classrooms. Nova and her big sister, Bridget, share a love of astronomy and the space program. They planned to watch the launch together. But Bridget has disappeared, and Nova is in a new foster home.

While foster families and teachers dismiss Nova as severely autistic and nonverbal, Bridget understands how intelligent and special Nova is, and all that she can't express. As the liftoff draws closer, Nova's new foster family and teachers begin to see her potential, and for the first time, she is making friends without Bridget. But every day, she's counting down to the launch, and to the moment when she'll see Bridget again. Because Bridget said, "No matter what, I'll be there. I promise."
I-
I could not have guessed this from the cover. I mean, come on! But the novel seems super deep.
---
1. Kingdom of Black by Marie Lu
Ooh, I've always wanted to read Marie Lu, she's been on my to be read authors list forever! Like her book Legend's gotten so much praise. Oh, well, let's get to the cover now!
Oh my, that is one gorgeous cover. Just looking at it is making my bookworm heart ache for it.

Okay, so onto my guess for this book. The caption of this book (at the bottom) says that 'To be remembered in this world, she created another', so I am guessing that the genre of this novel is fantasy (I mean, that wasn't obvious from the cover, like at all, right?). So, maybe the MC of this book is like a ghost or something (like in the Disney/Pixar film- Coco), and so like in Coco there had to be at least one person alive who remembered a dead person for them to exist in the Land Beyond, I think it was called. Now, this MC did not want to vanish so she created a secret world for her to be remembered forever and this was called- The Kingdom of Back. And it was in a tree- the world. A beautiful, blue tree.
I am pretty sure I am very wrong, so let's see the synopsis:
Synopsis from Goodreads:
Born with a gift for music, Nannerl Mozart has just one wish: to be remembered forever. But even as she delights audiences with her masterful playing, she has little hope she'll ever become the acclaimed composer she longs to be. She is a young woman in eighteenth-century Europe, and that means composing is forbidden to her. She will perform only until she reaches a marriageable age—her tyrannical father has made that much clear.

As Nannerl's hope grows dimmer with each passing year, the talents of her beloved younger brother, Wolfgang, only seem to shine brighter. His brilliance begins to eclipse her own, until one day a mysterious stranger from a magical land appears with an irresistible offer. He has the power to make her wish come true—but his help may cost her everything.

In her first work of historical fiction, #1 New York Times bestselling author Marie Lu spins a lush, lyrically told story of music, magic, and the unbreakable bond between a brother and sister
Oh my god. I have never been gladder to have been wrong, because this story right here sounds amazing. I don't read a lot of historical fiction and even more rarely in paperback, but I literally want to buy this book in paperback and read it. And I am in a slump right now, and I am saying this. This is bound to be a masterpiece.
---
2. The Silence Between Us by Alison Gervais
🎵Ohhhhh, the spaces between us keep getting deeper🎵
I have no clue why I randomly burst into that 1D song, but moving on!
I have a feeling that this book is about specially abled people- like one of them might be blind, and the other mute, which makes it very difficult for a conversation to actually take place, but the thing is that caption on the cover says 'I see you. Now hear me.' and they are like holding each other's fingers, so I don't know. And the title is The Silence Between Us, which again implies that they don't actually talk. So, yes, that's my assessment of the plot!
Synopsis from Goodreads:
Deaf teen Maya moves across the country and must attend a hearing school for the first time. As if that wasn't hard enough, she also has to adjust to the hearing culture, which she finds frustrating—and also surprising when some classmates, including Beau Watson, take time to learn ASL. As Maya looks past graduation and focuses on her future dreams, nothing, not even an unexpected romance, will derail her pursuits. But when people in her life—deaf and hearing alike—ask her to question parts of her deaf identity, Maya stands proudly, never giving in to the idea that her deafness is a disadvantage.
Sooo…. I was totally wrong. But you can't blame me! The cover shows none of that! But anyways, moving on.
Okay, so I was reading some of the reviews, because the book seems intriguing, but the book has like actual ASL images?! How does that work?! Like I don't know ASL, so if I ever read it, is there a translation and stuff? Someone enlighten me, please!
---
3. Every Last Word by Tamara Ireland Stone
….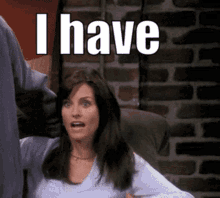 Okay, how am I supposed to know anything from this cover? It's literally three notes with the words- Every Last Word. I don't know why but the vibe I'm getting is ominous and YA-ey, so let's just see the blurb.
If you could read my mind, you wouldn't be smiling.

Samantha McAllister looks just like the rest of the popular girls in her junior class. But hidden beneath the straightened hair and expertly applied makeup is a secret that her friends would never understand: Sam has Purely-Obsessional OCD and is consumed by a stream of dark thoughts and worries that she can't turn off.

Second-guessing every move, thought, and word makes daily life a struggle, and it doesn't help that her lifelong friends will turn toxic at the first sign of a wrong outfit, wrong lunch, or wrong crush. Yet Sam knows she'd be truly crazy to leave the protection of the most popular girls in school. So when Sam meets Caroline, she has to keep her new friend with a refreshing sense of humor and no style a secret, right up there with Sam's weekly visits to her psychiatrist.

Caroline introduces Sam to Poet's Corner, a hidden room and a tight-knit group of misfits who have been ignored by the school at large. Sam is drawn to them immediately, especially a guitar-playing guy with a talent for verse, and starts to discover a whole new side of herself. Slowly, she begins to feel more "normal" than she ever has as part of the popular crowd . . . until she finds a new reason to question her sanity and all she holds dear.
I am sorry, but the cover sucks as a prelude to the book and doesn't tell me anything about OCD! Like I might read the book someday, since it sounds intriguing and has a 4+ star rating on GR, but like I don't know I am not getting the best vibe from the synopsis and cover. And, like, one of the QnAs of the book also said it romanticizes OCD, so…….. Oh, well.
To conclude, I wasn't even close, except for the YA thing, but you got to admit- the first line does set an ominous tone- 'If you knew what was going on in my head, you wouldn't be smiling'- my first thought was that this was written from the POV of a psychopath who liked killing people by tricking them into trusting them. I mean… that would be a great, dark book to read- you gotta admit. And you know why that book would be called Every Last Word? Because the psychopath used to write those down and stick them in a file for record keeping. OH MY GOD DID I JUST WRITE THE PLOT OF A BESTSELLING NOVEL?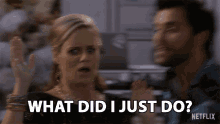 ---
4. I'll Give You the Sun by Jandy Nelson
Full disclosure: I've actually read the synopsis of this book at least three times.
Full disclosure: I never remember it.
But, judging from the caption- Love is only half the story, the book might be like a modern day Romeo Juliet, where two people love each other and are ready to give each other the Sun, but cannot date because of restraints. Let's see what the true blurb is:
Synopsis from Goodreads:
At first, Jude and her twin brother Noah, are inseparable. Noah draws constantly and is falling in love with the charismatic boy next door, while daredevil Jude wears red-red lipstick, cliff-dives, and does all the talking for both of them.

Years later, they are barely speaking. Something has happened to change the twins in different yet equally devastating ways… but then Jude meets an intriguing, irresistible boy and a mysterious new mentor. The early years are Noah's to tell; the later years are Jude's. But they each have only half the story, and if they can only find their way back to one another, they'll have a chance to remake their world.
Okay, wait, I don't remember the synopsis being so vague. But yet again, I was wrong. Okay, there are so many books with really vague covers and titles, I simply cannot guess! Or maybe my guessing skills are just too weak :((
---
5. Vengeance Road by Erin Bowman
Oooh, the cover makes the book seem kinda dark with the two guns, and the bull's skull and the human skull and everything. So, like, I am thinking it's kinda like Crooked Kingdom, like someone going all 'I WANT REVENGE.' and I don't know why I am getting a very very strong Cowboy vibe from it, so maybe there's a bit of that too? Let's check the synopsis out!
Synopsis from Goodreads:
When her father is murdered for a journal revealing the location of a hidden gold mine, eighteen-year-old Kate Thompson disguises herself as a boy and takes to the gritty plains looking for answers—and justice. What she finds are untrustworthy strangers, endless dust and heat, and a surprising band of allies, among them a young Apache girl and a pair of stubborn brothers who refuse to quit riding in her shadow. But as Kate gets closer to the secrets about her family, a startling truth becomes clear: some men will stop at nothing to get their hands on gold, and Kate's quest for revenge may prove fatal.
AHA!
I was kinda right! So the daughter does go all 'I WANT REVENGE.' Yay! But I am very curious to see how the bull skull angle plays in.
---
And those are all the books' plots I am going to be guessing today, I hope you enjoyed reading all my terrible guesses! Also, beware, you're gonna get A LOT of parts for this, because I am doing two people/ten books per part! Let me know what you thought of my guessing skills in the comments!
P.S.-1 I have been thinking of doing a similar thing for songs- like trying to figure out what they're about without knowing their lyrics, let me know if you'll be interested in doing that, so like I'll make a different post for that- please don't leave the song list in the comments!
P.S.- 2 I know I've already posted today, buuuut, this is sort of a fun post according to me, something you guys would wanna see as soon as it's done, so yeah, I am posting it, hehe.