A big round of applause for me, since I finally tried reading an audiobook.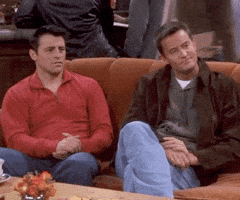 And I actually enjoyed it!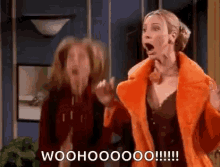 Hey Guys! Welcome or welcome back to my blog!
So, yes I've finally read an audiobook. And I am proud of myself for having that long of an attention span.
The Girl Least Likely is a book by Katy Loutzenhiser, narrated by Jesse Villinksi, and it was adorable. It was a YA Contemporary, and had a fair share of drama, but honestly, it wasn't the kind which makes you cringe- it makes you kinda interested.
Synopsis:
Gretchen has always been more of a "least likely" than a "most likely" kind of girl. So how does she somehow find herself living out every trope from her favorite rom-coms…?

The Best Friend Crush: Why is it suddenly so hard to act normal around her childhood BFF, Samuel? Must be time for a—

Makeover(!): Black leather pants and some red lipstick are apparently enough to lend Gretchen the bravado to do an impromptu set at a comedy club, and catch the eye of—

The Roguish Bad Boy: Jeremy, the alluring young comic who thinks her name is Sabrina. It might just be—

The Perfect Cover: A funny-girl alter-ego that frees Gretchen to explore who she really is—and what she really wants. But as rom-coms have taught her, leading a double life can only last so long.
Plot:
The plot was actually pretty neat, with the stand up comedy bit and everything. I loved how the author, instead of making Gretchen say that she was awkward, made her look like someone who's just closed off (Because, that's me too). It was also pretty amusing, the entire thing, and made me laugh out loud plenty of times
There were love triangle like situations, but they didn't really annoy me, to be honest.
I honestly haven't read a novel like this, so I did enjoy it!
Characters:
To be honest, I didn't really like any of the characters, except perhaps this girl named Natalie. I did like reading them though, since they were portrayed pretty well.
Writing Style and Narration:
This was pretty good, as not many people can pull off stand up comedy like the author did. I enjoyed it (Maybe, I can? Stay tuned for a stand up comedy bit, peeps!). But even better than the writing style was the narration. I loved how Jesse did accents and different voices for all the characters! And her voice sounded like she was an actual teenager. Like in this other audiobook, the narrators sound like 30 year olds, when they are supposed to be 17!
---
My stand-up comedy bit:
Hey pals, my name is Raewyn (Yes, that's my alter-ego), and well, I'll be doing stand up comedy today. Wait, all of you know that, why did I say it again?
Anyway, so last week, I got a haircut. First off, I looked like a guy, and the hair you are seeing today are professionally styled, by well, me. But before I styled them, I put a picture on my Instagram, and captioned it *imitates deep guy voice* I look like a guy. But don't I look handsome?
Now, there's this friend of mine, who said yes you do. Now, she and I aren't that close, so I just sent off a Yuss. But then, I thought and I thought and I thought that I should ask her if she would date me. As a joke, because well, I don't know. That's just how my brain works. But then I thought that it would make things awkward. And then, I didn't send it. Has something like this ever happened to y'all? I mean, it's like an awkward text dilemma, right?
Okay, nope, no, I can't do this. Sorry you had to go through that, sorry.
---
All in all, it was a nice feel-good book, which I'll recommend whenever someone asks me for a romcom!
My Rating: ⭐⭐⭐.5
Have you read this book? Do you wish to? Let me know in the comments people, what you thought of my stand up comedy bit!