Hey Guys! I have been nominated for the Sunshine Blogger Award by Hayden @Following Good Books! Do check her blog out, it has some really cool stuff on there!
What Is The Sunshine Blogger Award?
The Sunshine Blogger Award is given to those who are creative, positive and inspiring while spreading sunshine to the blogging community.
How Does It Work?
Thank the blogger(s) who nominated you in a blog post and link back to their blog.
Answer the 11 questions sent by the person who nominated you.
Nominate 11 new blogs to receive the award and write them 11 new questions.
List the rules and display the Sunshine Blogger Award logo in your post and/or on your blog.
Hayden's questions:
What ultimately made you decide to start your blog?


I started my blog when we were under lockdown. I had nothing else to do and my board exams had just gotten over, so I decided to give it a go. And I am glad I did. I have met some really nice people and read some really good content here!!


What is the hardest part, or your least favorite part, of blogging?


Publicizing my blog. It is just too much work and the fact that there must be a thousands of blogs on WordPress makes it even more difficult.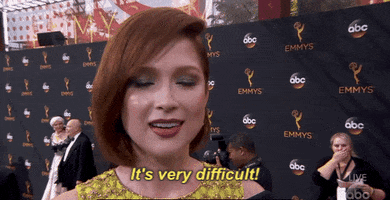 What are your favorite blog posts to write?


I love doing tags!! It is just so much fun!! You get to talk about your favourite books (or your least favourite one) and the content is almost ready! You have to put minimal effort in it but it gives out amazing output!


Do you read more than one book at a time? If so, why?


Nah, I just read one book at a time. I am barely able to find time for one, let alone multiple. Also, I tend to forget where I was in the other book.


If you could only keep three books on your shelf, which would they be?


I am really sorry Hayden, but I cannot do this to my books. I. Just. Cannot.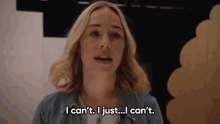 Who is one hero or heroine that inspires you and why?


I think one heroine who inspires me is Annabeth Chase. She is so tough and follows the motto-'When the going gets tough, the tough get going.' She is also extremely intelligent and smart (thanks to Athena, of course) and that is one trait I admire in a person more than anything else.


What are your blogging goals for the next year or so?


Umm… this is difficult. I think I will expand my blog a bit and begin reading different genres so that I can review it here.


What do you like to do besides reading and blogging?


I love baking and cooking! It is just so much fun!! I also love binge-watching films (sometimes alone, sometimes with mi familia). I also learn a bit of Spanish from Duolingo, but that is on hold 'cause of schoolwork


Do you ever listen to audiobooks? If so, why/when?


Nope.


Who is an author you've been wanting to read from but haven't gotten to yet?


Sarah J. Maas and Cassandra Clare. I have been wanting to read their books for like forever now, but since they writes series, I haven't been able to read them. Someday I will though.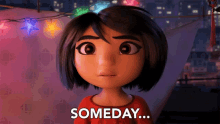 Are there any books you have multiple copies of? If so, which ones and why?


Yes. I don't really like having multiple copies [although, I would love to have multiple editions of Harry Potter]. I have two copies of The Adventures of Tom Sawyer. It was my textbook in Class 5 and I received another copy as an award for being the Reader of the Year in my class. I also have two copies of Anne of Green Gables. Again, one of them was a textbook and since I ordered the entire series, I got another copy of the book.
Nominations:
My Questions:
When and why did you start blogging?
What is your favourite thing about blogging?
What is your least favourite thing about blogging?
What are your hobbies besides blogging?
What would the title of your biography/biopic be?
Some advice for people who have just started blogging?
Describe yourself in seven words? (Cause it's the seventh question)
Dogs or Cats?
A TV show you can binge-watch forever?
A song you relate to? / A song you will never get tired of listening?
Who is your favourite author?
This was so much fun!! Thanks for reading my answers!!
Feel free to answer the questions in the comments!! I would love to know your answers!!