Welcome to another Tag Thursday people! Well, today I will be doing three tags and quite a few awards. And I know, it is going to be a lot, so feel free to skim read stuff although I have tried to make it interesting. I am cramming up all the tags and awards I have gotten, so well, it is gonna be another long post.
Also, Happy Thanksgiving to everyone who celebrates it! It is also National Milk Day- which is celebrated on the occasion of Doctor Varghese Kurien- the milkman of India- the man who took India to heights as far as milk is concerned. India used to import milk earlier but now, it is one of the world's largest milk producers.
Now, let's begin!
Ideal Inspiration Blogger Awards
😶😶🤐🤐
Thank you to Ashmita @The Fictional Journal and Pilar @The Bookworm Shelf for this honour. I have no words to thank you Ashmita and Pilar and guys, if you haven't already, go and check their blogs out! Ashmita is a lover of Throne of Glass, which is all the more reason for you to check her blog out. Pilar is an awesome book blogger with cool content so head out there as well.
What is the award all about?
Ideal Inspiration Blogger Award is a non-official Award to the bloggers as a reward of wonderful work on their blogs. It's just as important because it really reflects the good impact we can have on other people's lives. It is important for the inspiration towards the success journey of our fellow bloggers and especially newbie's to become the future Stars.
Rules
Thank the person who has nominated you and provide a link back to his/her blog
Answer their questions
Nominate up to 9 other bloggers and ask them 5 new questions
Notify the nominees through their blog by visiting and commenting on their blog
List the rules and display the "Ideal Inspiration Blogger Award" logo
Provide the link of the Award creator of the Ideal Inspiration Blogger award as Rising Star from: https://idealinspiration.blog
Ashmita's Questions:
What is the biggest book on your TBR?
I don't really count the pages of books, I kinda just roll with it, so I am afraid I won't be able to answer that question.
Favorite Ship?
As much as it breaks my heart to say so, I have to say Cath and Levi. I love Levi a lot, but he and Cath fit together.

Do you annotate your books? Care to share, how/why?
Fiction books- no. Textbooks- yes. Non-fiction (Yes, I began reading a non-fiction)- yes. I usually highlight in non-fiction and highlight and scribble down important stuff in textbooks. We had Merchant of Venice in our syllabus last year and my notes were unbelievably messy.

Which fictional character would you like to date?
*Clears throat as if she hasn't said this about a hundred times before* PETER KAVINSKY!!!!!!!!! Yes, I absolutely adore the guy and am in love with him. I also like Levi a lot so I wouldn't mind dating him either.
Think of your a happy memory. Maybe your happiest one. And tell me which book you are reminded of when you think of it.
The Distance Between Us by Kasie West.
---
Pilar's questions:
Which is one of your favorite book characters ever and why?
One? I can't choose one! *Clears throat and braces herself to speak type along list*
1. Peter Kavinsky from To All the Boys I've Loved Before: Well I love him because, well, he is him. He is funny, sweet, adorable and those good looks don't hurt.
2. Noah from Girl Online: For pretty much the same reasons as Peter- plus I love the name Noah
3. Albus Dumbledore from Harry Potter: Come on! Who doesn't love him? He is so, well, chilled out.
4. Magnus Chase from Magnus Chase and the Gods of Asgard: He is such a dork and I kinda like dorks
5. Leo Valdez from Heroes of Olympus: He is just so funny and kind that if someone doesn't like him, they are pure evil
6. Nehemia from Throne of Glass: I don't even need to explain this one.
7. Levi from Fangirl: I have 'fangirled' about him a lot, explaining how I love how he is so cheery and sweet- I don't think more is needed.
8. Hercule Poirot from Agatha Christie novels: I love his wittiness. A lot.

I can assure you the list doesn't end here, but I am supposed to write a short answer and not a post, hence, here is where I shall stop gracefully.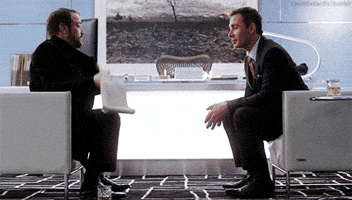 Which is one of your LEAST favorite book characters ever and why?
DOLORES UMBRIDGE! Do I need to give a reason here?

What book left you speechless after finishing it?
Again Pilar, just one? Anywho, this is a short list of books which left me speechless:
1. A Good Girl's Guide to Murder
2. Me Before You
3. The Murder of Roger Ackroyd
4. Crown of Midnight
5. Gone Girl
6. Into the Water

Yup, that's about it.

If you could pick one book that everyone in the world had to read, which one would it be?
Look, if I had it my way, I would convert everyone into becoming readers. However, I would go with The War That Saved My Life.
What is one of your biggest pet peeves in books and writing?
INSTA-LOVE! It makes no sense whatever. The person you instantly fell in love with could be a murderer for God's sake!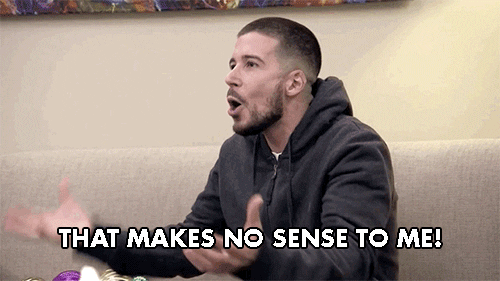 My nominees:
My Questions:
What inspires you to blog?
Pick a food to eat forever?
Do you aspire to write a book someday? If yes, what genre?
One book you will protect with your life?
One thing that you started doing during the lockdown and are still doing?
Thanks once again Ashmita and Pilar for nominating me! Means a ton!!!
---
The Outstanding Blogger Award #5
Thank you Rachel @The Bookworm's Paradise for nominating me and considering me worthy of this honour. People, check her blog out and don't forget to give it a follow!
Rules:
Link to the creator's original award post.
Answer the questions provided.
Create 7 unique questions.
Nominate 10 other bloggers. Neither the award's creator nor the blogger that nominated you can be nominated.
At the end of 2020, every blog that ping-backs the creator's original post will be entered to win the 2020 Outstanding Blogger Award!
Rachel's Questions:
What are your other hobbies besides reading?
I love blogging, baking, cooking and playing the guitar besides reading.
If you could write a book about ANYTHING, what would you write about? (you've to assume people WILL read your book, even if the theme is a little weird different)
Well, I am gonna be a bit conventional here and will write a YA contemporary as I love reading those. It will probably be an enemies to lovers one.

Which is a series you could binge-watch forever?
I don't really watch a lot of TV series, but I did start Brooklyn nine nine recently and it is really comic and I am enjoying watching it! I am like on season 2, so well.

Spell your name out with books that you loved.
R- Recommended for You by Laura Silverman
I- If There's No Tomorrow by Jennifer L. Armentrout
D-The Distance Between Us by Kasie West
D- Delirium by Lauren Oliver
H- Heroes of Olympus/ The Hunger Games
I- Isla and the Happily Ever After

If you could time travel either to the making of the earth/beginning of life or to the destruction of earth/ending of all life, which one would you choose?
Beginning, definitely! It would be so much more beautiful.

What would the name of your autobiography/biography/biopic be?
The Weirdly Wired Life of an Ordinary Girl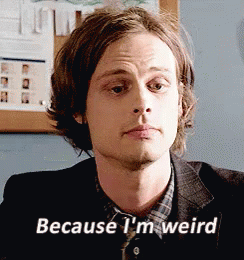 Which is your favourite ice cream flavour?
CHOCOLATE!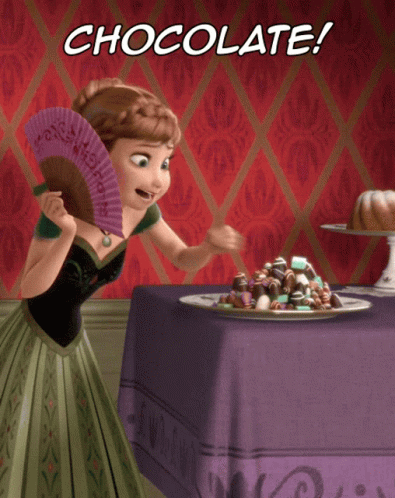 I nominate:
My Questions:
Dogs or Cats?
Favourite genre of music?
Favourite book genre?
Describe your Covid experience in 4 words
Any advice for me on how I can improve my blog and my writing work? Which blog category keeps you captured for sometime, if any?
---
OMG! That Song/Book Tag
I wasn't tagged by anyone to do this but I cam across this tag at Lais's blog The Bookish Skies and since it is the culmination of the two things I love the most- Music and Books, I knew I needed to give it a go.
MY JAM:
A song you have to listen to no matter how many times you've heard it before
and
A book you'll never get sick of
A song that I have to listen to no matter how many times I've heard it before is Black and White by Niall Horan. It is incredibly sweet and the beat… the beat is so damn good!
A book I will never get sick is Harry Potter I guess. Seven reads later, I am still a Potterhead.
THROWBACK:
A song that reminds you of the cringiest time in your life
and
A book you read that you wouldn't like if you were to read it now
The song is 21 Guns as it was recommended by an old friend who is no longer friends with me because… reasons.
The book might be Everything, Everything- I don't know, really.
REPLAY:
A recent song that you have on repeat
and
A recent favorite book
There are four songs I have on repeat- 1. Walls by Louis Tomlinson 2. Right Now by One Direction 3. Sunflower by Swae Lee and Post Malone 4. Alag Aasmaan by Anuv Jain (Hindi song).
Recent book favourites of mine are Me Before You and A Good Girl's Guide to Murder.
GETS ME
A song that is literally me
and
A book that is me in book form
I have no answer for the song, but the book I will choose is Fangirl.
WUT
A weird song that you liked anyways
and
A unique book that stuck out to you for some reason
The song I choose is Come to Brazil as it made no sense to me, but it's cool.
The book I will choose is Gone Girl. It isn't weird but it sure is unique.
LET'S GO
Pick your best pump up song
and
A book that inspires you
*Clears throat* I WANNA STAY UP ALL NIGHT AND JUMP AROUND UNTIL WE SEE THE SUN!
Any guesses?
Yup, it is Up All Night for the song. We could also count Live While We are Young in.
As for the book that inspires me, The War That Saved My Life is definitely the one!
CHILL
Your best relaxing song
and
A book you'd curl up with on a rainy day
Liability by Lorde is my best relaxing song- it is a bit depressing, but it soothes me for some reason.
As for the book, any book by Kasie West works just fine.
ADDICTING
A guilty pleasure song
and
A light, trashy read you can't help but love
For the song, I will go with Friends by Justin Bieber, same as Lais's.
For the book I choose The Upside of Falling. It is just a standard fake-dating trope, but I enjoyed it nevertheless.
NOSTALGIA
A throwback song you look back on fondly
and
A book you read and loved when you were young
Well, don't judge me, but for the song I will go with Justin Bieber's Baby as it was the first English song I ever listened to- in fact, it was the first English song my entire class listened to.
As for the book, I choose The Faraway Tree by Enid Blyton.
So, yes that's it for the tag! Time for tagging!
Evin @A Curly Sue's Ramblings
Drew @The Tattooed Book Geek
Kirsten @The Novel Existence
Sam @Literary Delirium
Leah @Leah's Books
Leyanis @The Blogger and the Geek
Ashmita @The Fictional Journal
Madeline @The Bookish Mutant
Bertie @The Luminosity Library
most importantly…
YOU!
---
Baby It's Cold Outside Book Tag
Time for another seasonal tag! It is so cold here these days, that we don't switch the fan on for the entire day. The mornings are extremely cold (the temperature drops to 15 degrees Celsius and while it might not be too cold for some people, it is cold for me.) and it is all so terrible. Honestly, sometimes I prefer the summers.
Anyway, I was tagged to do this by the lovely Drea @Mirkwood Books. Do check her blog out for amazing bookish content and give it a follow if you already haven't!
Rules:
Thank the person who tagged you and link to their post.
Display the banner(copy and paste).
Link to the original creator: Erin @Reading On A Star!
Answer the questions!
Tag however many people as you want!
Let's begin!
Snow Day – What's your "comfort" book?
I have said this before so many times that I have lost track- Any book by Kasie West works.

Snow Angels – What's a book that you love so much you would want to be buried with it(a little morbid, but…)
I cannot make this decision right now! I ain't even 16 yet! (We will casually ignore the fact that I will be 16 in 12 days.) I haven't read all the books I want to!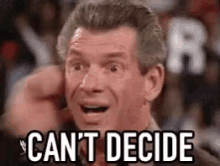 Warm Socks – What's a book that makes you feel warm inside?(The fluffiest, cutest romance you've ever read?)
What?! I have to choose just one? That is not possible! But anyway let me try to choose just a few-
1. The Distance Between Us by Kasie West
2. On the Fence by Kasie West
3. To All the Boys I've loved before (Don't judge, it has Peter, okay?!)
4. Fangirl

Hot Cocoa – What winter-themed novels have you previously read?
This is difficult!
I will go with Girl Online because as far as I remember it is set in winter.
Sledding – What's a book with the best plot twists? Who's an author that always keeps you on your toes?
Well, Gone Girl and The Wife Between Us have great plot twists. And an author who keeps me on my toes is the Queen of Crime- Agatha Christie.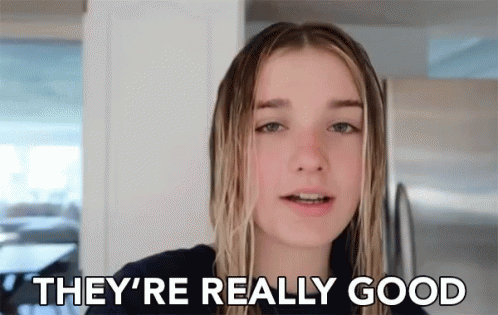 Ugly Sweaters – What's a book with the ugliest cover?
Well, I found the cover of the older editions of Harry Potter to be really bad.
Movie Marathon – What's the last book you binge read?
Well, considering the fact that I have been on a roll when it comes to reading, I have read A Good Girl's Guide to Murder, Good Girl Bad Blood, Today Tonight Tomorrow and Me Before You each in a single day (Like in four days I read four books).
Letter to Santa – What's a book that's on your wish list this year?
Well, I am assuming this year means 26th November 2020 to 26th November 2021. So, there are mainly two books on my wishlist this year- The Cousins by Karen M. McManus and Sunkissed by Kasie West.
I tag:
Tiction @Fictionally Crazy
Rachel @The Bookworm's Paradise
Naemi @A Book Owl's Corner
Nehal @Books and Words
Chelsey @The Travelling Reader
Pilar @The Bookworm Shelf
Ahaana @Windows to Worlds
Meena @Straweberry's Corner
and…*drumroll please*
YOU!
---
Thanksgiving Book Tag
I was tagged to do this by Chelsey @The Travelling Reader. Thanks so much Chelsey for tagging me and people check her blog out and don't forget to give it a follow!
Rules:
Link back to the original creator of this tag and the blog post you saw it on. (The original creator is Millay's Musings and her blog is the first one I saw it on.)
Answer all the prompts
Name three things you're grateful for
Name three books you're grateful for
Nominate at least three other bloggers
Have fun!
Let's begin!
Pumpkin Pie/Muffins: A book that you always return to at a certain time of year
Well, I have the same answer as Chelsey's- Harry Potter. I still have to read it this year but I will get to it for sure!
Gravy: A character whose personality creates more "flavor" in the book
I am going to say Hercule Poirot because well, he adds flavour to all his books, but a particular favourite appearance of mine is in Murder on the Links.
Mashed Potatoes: A book that is such a delicious and enjoyable read
Uh, I am not sure which book to mention here.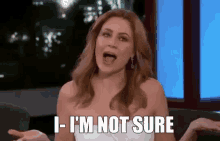 Stuffing: A filler book in a series
I haven't really read such a book in any series, so well, I will skip this one too.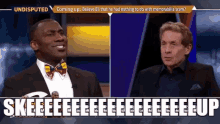 Homemade Bread: A character in a book who perfectly represents the idea of "fresh"
Caymen from The Distance between Us. The idea of the character is common but the way Kasie West has portrayed her is mind boggling.
Deviled Eggs: A book with a misleading title
I will go with The Ballad of Songbirds and Snakes- it isn't exactly misleading, but you read it and realise, oh the title is a metaphor.
3 Things I am grateful for:
Family and friends
Good books
Music
3 Books I am grateful for:
Okay, I can't do this. I am sorry but I cannot. I just cannot. I thought and thought and thought and then realised that nope I can't. Just three books??! Nope, not happening.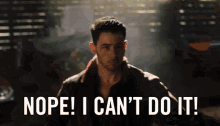 Bloggers I tag:
Virginia @The Sassy Library Fox
Drea @Mirkwood Books
Michelle @Book-a-mania
Rebecca @Bex the Bibliophile
Sofii @A Book. A Thought
Aria @Book Nook Bits
Aaliya @Aaliya's Nook
Rose @Wanders Between Pages
most importantly…..
YOU!
---
If I have made any mistake, please pardon me because this was a really long post. Let me know in the comments though!
I have nominated some of you for two tags because I thought you would have fun doing it.
If anyone of you don't want to do the tags, it is totally fine!
Also please check all these blogs out because they are good!
So, what are your thoughts on the post? Let me know in the comments! Also, let me know what you think of my new header image!