Hey everyone! I am so happy today, and it's because my blog has turned one year old (and it's my mom's birthday too)!!!
I feel so successful, because I came into a world I had no clue about, and now I have gotten my way around. I am still clueless, but not as clueless as I was. I have made some cool blogger friends, made a safe space for myself, and that's all one really wants, right?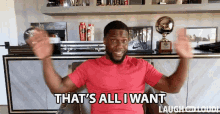 Also, it's my mum's birthday today! She is actually the one who suggested that I start the blog, and gave me a few ideas for it too! So, happy birthday mum!
I honestly have no clue about what to do, so I am just going to talk and ramble a bit about my blog and the journey and everything.
I am having a proud mom moment right now, for my blog, of course. Like I was nowhere, and now, I have come so far in this endeavour, and this year has passed by simply so fast. I can honestly remember the moment I had started my blog. It was nearly 2 A.M. in the night, and my sister had just finished helping me design the website (Oh, I was so technologically backward then), and I was tweaking it all. And then I had published my first ever blog post- a book review of Five Little Pigs by Agatha Christie. And I love the language I used, but it honestly wasn't… good.
For the next few months, till August 2020, I guess, I kept on posting book reviews and movie reviews, never really doing anything different. I didn't even reach out to the community so much, because I was sorta scared, I guess?
Then, I was like, screw it, I am going to branch out. And I did.
I did tags, tributes to the demigod world, wizarding world etc., I talked to people, I followed more blogs, and so on. I met a hell lot of awesome people.
It has been this awesome journey, that I would literally not trade with anything ever. I sorta got a peep into the lives of amazing people I would probably not known otherwise, and it's just all so amazing.
I would also like to thank the following people, for being part of this journey, which wouldn't have been the same without them:
My mom- Who incidentally has her birthday today. (Yes, I mentioned it before.)
My best friend- Simran
The following bloggers, without whom the journey wouldn't have been the same-
1. Krupali @Musing of Souls
2. Nehal @Books and Words
3. Naemi @A Book Owl's Corner
4. Tiction @Fictionally Crazy
5. Aanya @Soaring Firebolt
And of course, all of my readers, people who like my posts, my commenters and followers!
---
Winner of Who Knows Me Best Quiz!
It's time to announce the person who won the Who Knows me Best quiz…. drumroll please- it's Nehal from Books and Words, so a huge shout out to her!!!!! A round of applause for her please! If you wanna know your scores, comment and let me know down below!
Click here to check the correct answers out! It's a Google Doc and you will have to request access (as it has some personal details that I don't want a random stranger to see) , but as soon as I see it, I promise to grant the request!
---
5 Pieces of Advice for fellow newbie bloggers:
So, in this one year, I learnt quite a few things, and I thought, hey, why don't I share this wisdom with other people? I, by no way, am better than other bloggers, it's quite the contrary. But, I do know a few dos and don'ts of blogging, and since people do ask me for advice, in general, I thought, why not? But please note that I do not consider myself above others in the blogging community, and if this is unwanted advice for you, please ignore it, by all means.
Don't expect a follow back from every blogger. Not all bloggers necessarily will like your blog, even if you think it's the best your blog can be. Your content might not be as per their taste, and that is okay. Not everyone will like your content.
NEVER EVER ask a blogger to follow you. It just increases irritation in the blogger, and even if they follow your blog, they won't interact with you
Interact with other bloggers as much as possible.
If you follow someone on WordPress, and they follow you back, but they don't like or comment on your posts, don't stop liking and commenting on their posts. This shows that you genuinely liked their posts, and didn't like their posts just because they hit the like button on your posts
Think out of the box as much as possible, while creating content. Take inspiration from other bloggers, booktubers, and whatnot. But do not forget to credit them, if you do use their ideas for your own post.
---
Q&A Session
So, I decided to do a Q&A session, so flood the comments with questions you have for me! They can be anything, blog-related, books-related, neither blog nor book related- absolutely anything! I will answer them all in a separate post!
And that's all for today people! Looking forward to reading your questions! Thanks for all the support you have given me, I shall be indebted to you forever! I love y'all!