Hey Guys! So, you may have noticed that the time between my second and third discussion posts and third and fourth discussion posts varies. Like I literally just did the discussion on Read-a-thons and here I am with a discussion on Booktube vs Book Blogging! You may wonder why so? Well, the answer is the YOU! A lot of my readers told me that they enjoy reading discussion posts so well, here I am giving in to the demands of my dear readers! Because without you, this *waves vaguely in the direction of the blog* wouldn't exist.
Okay, that was too cheesy and a bit cringey.
There is also the fact that this was a topic that was weighing in on my mind ever since I discovered the joys of booktube- so here goes nothing.
Anywho, let's move on to the topic of the post: BOOKTUBE VS BOOK BLOGGING.
A few months ago, when I started blogging, I was introduced to the world of book blogging. Like, literally. Never before had I read blogs or gone online to read books. It was like a whole new bookish world out here and it was so much fun! And about a month ago, when I was just checking new post ideas- read-a-thons, tags etc. – I found many bloggers took their inspirations from Booktube. I was intrigued about this new-to-me community. I knew people reviewed stuff on Youtube, but this was so much more! There are so many content ideas on booktube and it is so much more larger than the blogging community. I also think it is rather unfair to the blogging community as there are so many talented bloggers out there and none of them gets the praise they deserve. Like I have never seen a book blogger with more than 10,000 followers whereas booktubers have hundreds of thousands of subscribers. I am not saying that those booktubers are not talented- they are- I really enjoy watching some of the booktubers' takes on different topics. I am just saying the blogging community deserves more praise too. They too create content and contribute to the bookish community.
Here is a table comparing booktube and book blogs.
Book tube
Book blogging
1.

Booktube has loads of more original content than the blogging community. Booktubers end up creating more content in terms of tags, read-a-thons and discussions

.

The blogging community is great for the promotion of all such content, but it doesn't have as much original content as Booktube.

2.

Booktube is good for people who are not all into book reviews and like other stuff more- like tags and read-a-thons

The blogging community is great for people who enjoy reading book reviews. There are tags and read-a-thons too but personally, booktube is more handy for that.

3.

A booktuber must show his/her face and cannot be anonymous while creating content.

A blogger need not show his/her face and may keep his/her identity hidden

4.

You need a proper background, lighting etc. to create a good video

You need nothing but a device and a smart, creative mind to blog

5.

Booktubers get paid

Bloggers do get paid but it is often much lesser than booktubers

6.

It is relatively easier to build an audience

It is relatively difficult to build an audience

7.

Video editing and stuff might not be everyone's cup of tea

Managing a blog and writing and editing stuff for a blog is comparatively easier.
So, these were the major contrasts between book blogging and booktubing.
Now, here are a few thoughts on booktubing and book blogging in general. (You thought I was done? Nuh uh)
Booktubing and book blogging- both of them are important in their own way. They are extremely important to the community and without them, a reader is incomplete. But while I am slowly following in love with booktube (to the extent that I am thinking of starting my own channel!), I believe that book blogging, as a community needs more upliftment. Bloggers should definitely have access to more free books and should be at par with booktubers.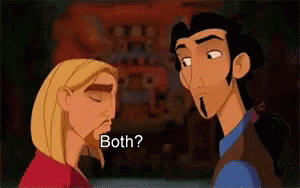 For those of you who are new to the book blogging community- here are a few old (not very old though) book blogs that you can visit.
For those of you who are new to booktube or want to give it a shot after this post (I would highly suggest that you do)- here are a few channels you can subscribe to.
And that's all for today my friends! I hope I did help you find some new blogs and booktubers!! Hope you enjoyed reading this post!
What are your thoughts on booktube and book blogging? Do you think that I will be able to run a booktube? Let me know in the comments!