All the Bright Places
Hey Guys! Over the last few days, I re-read a famous novel – All the Bright Places written by Jennifer Niven. I wanted to read a paperback and since it was the first book I caught hold of, I decided to give it a go (again).
Blurb:
Theodore Finch has always been the freak, the weirdo in his high school. Fascinated by the concept of death, he spends much of his time thinking about ways to commit suicide. But every time something stops him- something good, sometimes big, sometimes small.
Violet Markey- the popular girl, waits for the days when she can leave behind Indiana, and most importantly the grief of her sister's death.
Violet has been able to get away with anything she doesn't want to do as she is 'under extenuating circumstances'. But after an unexpected meeting with Theodore 'Freak', her world turns upside down and soon she is pushed to do a project she really doesn't want to do: Wander Indiana with Theodore.
As Theodore and Violet complete this project, they irrevocably begin to fall in love with each other. Finch helps Violet to get over the ghosts of her past. But as Violet blooms, Finch withers…….
Okay, so my opinion is quite contrary to popular opinion. Many people love this book to a limitless extent but I found it to be mediocre if not poor. I had to force myself to read the book, even when I had initially read it.
None of the characters were really appealing to me. I found Finch to be annoying. I get his circumstances and I understand his fascination with death. But disappearing into nowhere? Dragging a girl into something she doesn't really want to do? That is just outrageous. He knows that his mother works hard and yet he doesn't contribute in the house chores or financially. And the fact that he doesn't share stuff with his family was the last straw. He expects his problems to go away without sharing them with anyone. And the fact that he creeps his way into Violet's heart annoys me more than anything.
Violet was okayish… but the fact that she clung on to her past like a leech annoyed me. I get that it was difficult, but you cannot sit glum-faced forever, right?
People have compared this to The Fault in Our Stars and while I am not the biggest fan of John Green, All the Bright Places is not even close to becoming the next Fault in our Stars.
Then there was also the fact that nobody worked at some place in the entire novel. From what I know, high schoolers in the USA generally work. This made the novel even more unrealistic.
There was also the fact that high schoolers were being slut shamed. Here are a few quotes from the novel:
1. "Amanda's father owns a chain of liquor stores, which is one of the reasons she's so popular. That and the fact that she puts out.". Ummmm…. excuse me? Are you sure you are talking about a seventeen year old?
2. "'I knew him even better than that.' Her voice goes slutty." What is that even supposed to mean?
There was just one main black character in the novel and here is how he is described- "Charlie is black. Not CW black, but black-black." Excuse me?!
The concept of the book was something that should be addressed more often and that is the only thing I liked about. I admire its focus on mental health issues.
So, I did not like the book. At all. I don't recommend it to anyone, period.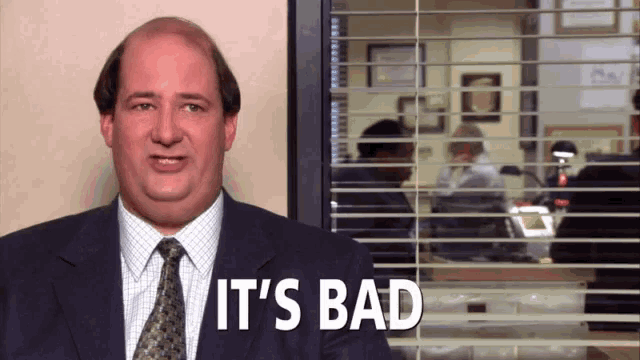 My rating: ⭐
What did you think of the book? Is it on you TBR? Let me know in the comments!!
Question of the week: How many books do you think should there be in one series? Which book series is your favourite in that particular format? Read the details here.