Brace yourselves for a super-long post. According to the Word-o-meter (Not sure if that is what it is called), it is more than 2400 words long.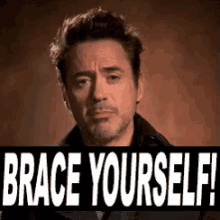 Hey Guys! Welcome to another Tag Thursday!! Today I will be doing the Finally Fall Book Tag and Never Have I Ever Tag! A two-in-one Tag Thursday! I was tagged by the lovely Cherelle @Cherelle the Bibliophile and Tiction @Fictionally Crazy. Do check their blogs out, it has got some really good stuff!! Thanks for tagging me Cherelle and Tiction!
Also, this is my first seasonal tag! So, thank you again Cherelle for tagging me!
Let's begin!!!
Finally Fall Book Tag
In fall, the air is crisp and clear: Name a book with a vivid setting.
The Avalonia Chronicles

This trilogy is a really amazing one. The story is extremely well told and the tale is also supremely fascinating. The author has described the characters very well and the novels were rather addictive. And Avalonia- the land where it all takes place is really beautiful and rather 'vivid'. Read my full review here.
Nature is beautiful… but also dying: Name a book that is beautifully written, but also deals with a heavy topic like loss or grief.


If there's no Tomorrow

This is a book which is extremely beautiful and deals with grief and loss to a great extent. Do read it if you can!!
Read my review here.

Fall is back to school season: Share a non-fiction book that taught you something new.


I. Don't. Read. Non-fiction. Why does almost every tag I do remind me of this? It is almost as if everyone's urging me and pushing me to read this genre.


In order to keep warm, it's good to spend some time with the people we love: Name a fictional family/household/friend-group that you'd like to be part of.


The Weasleys!!!! I just love all of them. And I want to be the part of the Weasleys with Fred Weasley alive.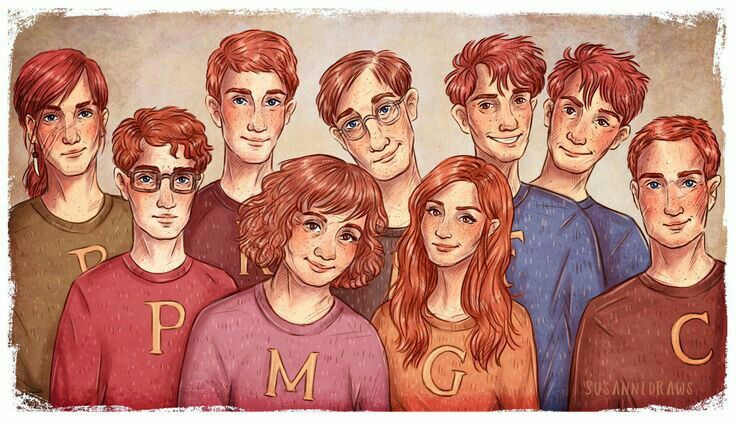 The colourful leaves are piling up on the ground: Show us a pile of fall coloured spines!


They Both Dies at the End, One dog and his boy, Mockingjay, Harry Potter and Half Blood Prince, Turtles All the Way Down. Gone Girl, The Sun is also a Star, The Room on the Roof

I have an extremely messy bookshelf and I am too ashamed to show it and I am too lazy to click a photo. I, uh, can't click a photograph right now, so I will just make a collage and upload it here.
I may be having more but I couldn't fit them in here🤷‍♀️🤷‍♀️
Fall is the perfect time for some storytelling by the fireside: Share a book wherein someone is telling a story.




The Selection Series



I have a doubt- any book that is in first person POV is a story being told, right? Oh, by the way, this is a book series I love. It is just so so so..so so…so so nice.

The nights are getting darker: Share a dark, creepy read.


I don't read horror either🤷‍♀️🤷‍♀️ Does Gone Girl count? If it does, then that's the one I share!


The days are getting colder: Name a short, heartwarming read that could warm up somebody's cold and rainy day.


ALL BOOKS BY KASIE WEST. I can't choose one. My favourites are Fill-in Boyfriend, The Distance Between Us, P.S. I like you and On the Fence.
All of these are short and sweet reads. If you haven't read any book by Kasie West yet, CHECK IT OUT IMMEDIATELY!!!

Fall returns every year: Name an old favourite that you'd like to return to soon.


Harry Potter

Soooo…. I reread Harry Potter every year. But I haven't read it this year, and I need to before the end of the year, so I look forward to reading it!!

Fall is the perfect time for cozy reading nights: Share your favourite cozy reading "accessories"!


There are these magnetic bookmarks that I have and each of them has a Harry Potter house/ The Marauder's Map/ The Deathly Hallows symbol on it. And I just love those. I accidentally lost the Slytherin one😅😅 but tis okay.
Time for tagging! (I love doing this now, I get a chance to look out for new blogs and spread their awesomeness with all of you!)
So, this Thursday, I am not going to tag anyone I tagged last Thursday. This way, all of us will be able to find new bloggers! And all the people I have tagged will have enough time to do the tag if they wish to, before and if I tag them again. However, the next Thursday, I might tag someone I tagged before. But I will try to tag as many different bloggers as possible! Also, I will try and tag 10+ bloggers every Thursday.
People I have tagged for the Finally Fall Book Tag
1. Lisa @Tales of an Avid Reader (Lisa writes some really awesome book reviews, do check her blog out!)
2. Helen @Read On (This blog is full of happy reads and self-learning techniques- a must-visit blog for all!)
3. Sakshi Shreya @Art Enthusiasts (A great blog where the author(s) cover a lot of topics!)
4. Shruti @Damsel in the Bookland (Shruti is a voracious reader and loves Agatha Christie!! Not many Agatha Christie addicts can be found these days! Glad to have found one!)
5. Clara @Tales of Teacups (An amazing blogger who writes awesome posts and if I may say so… is a little lazy just like me!)
6. April @Booked Till Midnight (April is a cheerful young blogger who aspires to write a book… just like me!)
7. Elizabeth @An Attic Full of Paper (A blogger who writes about different stuff and is also writing a fantasy trilogy!!)
8. Bea @The Girl Who Writes (A lively blogger who writes about books and movies and other random stuff!)
9. Sean @Bookbloggingbooks (A lover of Rick Riordan… oh, how I admire those!)
10. Becky and Kayla @A Couple of B's (A mother-in-law and daughter-in-law blogger duo who write amazing reviews!!)
11. Blue @A Blonde, A Book and a Blanket (She writes really amazing reviews- and look at the blog title)
12. Farshana @Rain 'n' Books (The tagline of her blog is It's Raining Books. Do I even need to say anything else?)
13. Tiffany @String of Pages (A very unique blogger who read Harry Potter backwards!)
14. Drea @Mirkwood Books ("Fairy tales are more than true: not because they tell us that dragons exist, but because they tell us that dragons can be beaten."- This is the quote on her about page and really this is all you need for a reason to visit her blog)
15. Maren @MarenBoBarenReads (A great blogger with a beautiful blog aesthetic)
16. Becky @Becky Bookstore (A book blogger mom! I love those.)
17. Helen and Holly @Helen and Holly Hit the Books (A blogger duo who jointly write book reviews and make great additions to your TBR!)
18. Katie @The Storybook Sisters (She writes fantastic posts and is a wee bit dramatic!)
19. Erin @Reading on a Star (The post I have linked to is a really awesome one and will definitely make your mouth water 😋😋)
20. Bree and Tree @Words About Words (Another blogger duo who write epic reviews!)
21. Lauren @Narrative Paradise (Lauren does some really cool tags and also writes other awesome posts!)
22. Jaedyn @J Long Books (While researching for my first discussion post, I cam across one of her discussion posts and boy was it awesome!)
23. Akshita @Akshita1776 (Akshita writes about a bunch of random stuff and a lot of it is so funny! Do check out the post I've linked to and you will surely laugh out loud!)
24. Grayce @Moussetaco (A millenial mom who posts about a bunch of stuff including author interviews and some cool recipes! Yum yum)
25. Julie @One Book More (She does some really cool book tags and writes really wonderful book reviews!
26. Klaus Viedenz (He writes some really great reviews both in English and in German. I don't know German but Google Translate!)
27. Virginia @The Sassy Library Fox (Well, the name of her blog says a lot. She also hosts a monthly meme at her blog and it is really cool! Check her blog out for more!)
28. Aubrey @The Librarian's bookshelf (She was recently nominated for a couple of awards and writes really cool reviews!)
29. Andrea @Andrea is reading (She recently wrote her 100th post, go check it out. She also writes pretty good reviews!)
30. Vim @The Booktopus Reads (Well, what do I say about her? She writes one hundred percent honest reviews! Do check the blog out!!)
31. Milay @Milay's Musings (Milay has Book Tag Tuesdays, just like I have Tag Thursdays! And she does awesome tags!!
32. (this is literally the most important nomination)-
YOU!!!
If any of the people I have tagged have already done this tag or don't want to do it, I don't mind. Also, do see all of these people's blogs!! They are really amazing! I know I have nominated a lot of people, but you can check them out slowly, one at a time! Also, please note that I just typed alternate names in bold fonts so that it would be easier for you guys to read- I didn't intend to 'glorify' any of the blogs.
Thanks Cherelle for tagging me!
---
Moving on to the next tag…
Never Have I Ever Book Tag
I was tagged by my bookish twin Tiction. Thanks so much Tiction!! (Check her blog out, it is so cool!) (Also, Nehal @Books and Words would also have nearly tagged me if I hadn't been tagged, so thanks to her as well!)
The Rules:
Link back to original creator. (Madame Writer)
Link back to the person who tagged you or the blog where you first saw this tag.
Answer all prompts.
Add one more prompt of your own.
Tag at least 5 people.
Don't lie.
Have fun!
Let's get started!!
Never Have I Ever…read a later book in a series before reading the first book
I have never done that. Never ever.
Never Have I Ever…burned a book
People …. do that 😮😮😮? If they do, then what kind of ghastly creatures are they?!?!?!!!!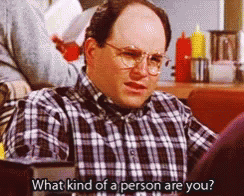 Never Have I Ever…read a book I knew I would hate
I don't think so. I mean there are tons of books I thought that I would hate but didn't. I don't think there has been such a case. If there is a book I think I will hate, I won't pick it up!

Never Have I Ever…wrote a fanfiction about my favourite books
I want to!!! Do you guys know any platforms where I can? Or do you write fanfiction? Tell me in the comments!
Never Have I Ever…loved a book when I was young, yet hated it when I got older
Does All the Bright Places count? I mean I loved it when I read it a couple of years ago but I didn't like it much when I read it recently.

Never Have I Ever…dressed up as one of my favorite literary characters
I haven't. Although, again I'd love to.
Never Have I Ever…hated a book by an author I love
Hate is a strong word. I didn't like Moment of Truth by Kasie West even though I love her work in general.

Never Have I Ever…gone into a bookstore to buy one book and come out with many more
I know I won't be able to contain myself and will buy more than one book, so I don't aim unrealistically😛😛.

Never Have I Ever…read the ending of a book before reading the beginning
I have been tempted to- I have but I haven't ever.
Never Have I Ever…read a book without the dust cover
I read with dust covers on. Always. I know it is weird but it is just a habit🤷‍♀️

Never Have I Ever…skim read nearly half a book
I don't think so. I definitely skim school books but I don't skim novels

Never Have I Ever….pretended to have read a book that I haven't
Nope.
Never Have I Ever….saw the movie before the book
I have😭. But it was either because I didn't know a book existed or because I had no choice.

My additional prompt: Never Have I Ever…. had a book boyfriend
Uh… of course I have had book boyfriends!! They are the best!! Actually I am in a relationship with Dorian from Throne of Glass right now 😛😛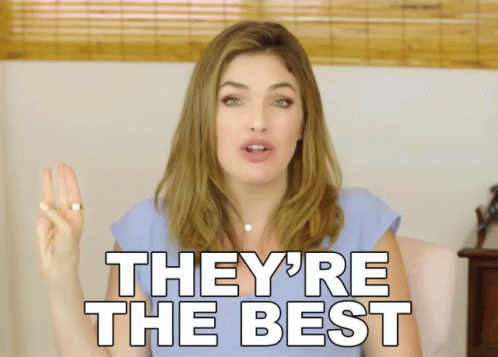 People I have tagged for the Never Have I Ever Book Tag
1. Sarah Anna @Spooks Books (A fellow lover of the Throne of Glass, her blog is a must-visit)
2. Catelyn @Catelyn Reed Writes and Reads (A quite new blogger but a great one nevertheless, check her blog out peeps!)
3. Kristi @A Journey Of Words (Another really awesome blogger!)
4. Molly @Mabel the Rescue Dog (A dog lover- she is bound to be a kind soul!)
5.Murdocal @Yipee ki-yay, motherbooker (A fellow Agatha Christie lover, glad to have found her blog!)
6. Kristin @Kristin Kraves Books (Another awesome blog with a lot of discussions, reviews and book tags!)
7. Forence @Miscellany Pages (She writes wonderful reviews on quite a variety of books!)
8. Yggdrasille (Another Agatha Christie lover, she has an amazing blog!)
9. AJ @The Ravenous Reader's Thoughts (An avid reader who writes amazing stuff!)
10. A Librarian and Her Books (The name is so nice, just like her blog posts!)
11. Sukanya @Me and My Thoughts (Another amazing and magnificent blog)
12. Anriel, Devashree and Jyotsna @Artpsycho (A blogger trio, posting about travel, books and art!)
13. Lea @Leave it to Lea (A book, makeup, skincare blogger who is really cool, writing-wise!)
14. Catie @Catie Blogs (A great blogger who blogs about a lot of stuff! Check out her blog to learn more)
15. Norees @NoReadsTooGreat (Her blog is really lovely just like her!)
16. Saania Sparkle (A philosophical blog with musings from a 16-year-old)
17. Carl @The Pine-Scented Chronicles (Carl has a ton of awesome book tags and also writes cool book reviews. Do check out his blog, it is really amazing!)
18. Grace @Gracethoroughgoodbeauty (A beauty and lifestyle blogger who writes some really awesome posts!)
19. Rebecca @Bex the Bibliophile (Another new blogger, with a rather pretty blog. She does many book tags and I enjoyed reading them, and her book reviews as well!)
20. Readworth (A unique blogger, he/she has been giving chapter-wise updates of The Hunger Games- this is something I have seen for the first time!! Do check the blog out!)
21. Most importantly…
YOU!!
If any of the people I have tagged have already done this tag or don't want to do it, I don't mind. Also, do see all of these people's blogs!! They are really amazing! I know I have nominated a lot of people, but you can check them out slowly, one at a time! Also, please note that I just typed alternate names in bold fonts so that it would be easier for you guys to read- I didn't intend to 'glorify' any of the blogs.
If anyone I haven't tagged wants to do either of the tags, feel free to do so!
That's a wrap then! I really enjoyed writing the answers and I hope you enjoyed reading them! Thanks Cherelle and Tiction for tagging me!
Do not forget to answer the questions in the comments and do leave behind the link of your tag if you have done it! Feel free to do these tag even if I haven't tagged you! I would love to read all of your answers!!
NOTE:
Please link to this post and not to my website if you do the tag, i.e. please create a pingback. This will enable me to check your posts out easily!
P.S.-1 I crossed 1000+ likes! Yay! Thanks for your support guys!
P.S.-2 If you have read the entire post and are still reading this, wow, thank you so much!!!!!!!! I love you all❤
Edit: I was also tagged for the Never Have I Ever Book Tag by Noelle @Wordgazing and Magic to do this tag but incidentally she posted the tag just some time after I posted this post. So, thank you Noelle for tagging me! Guys, check her blog out, it is really awesome!