Hey Guys! So, as you know, I recently took part in a Taylor Swift Read-a-thon and since then I have kinda been fascinated by these things. There are so many read-a-thons that take place and I wanted to do a thorough research on them. What better way than to do a discussion post on them, right?
Firstly, What is a Read-a-thon?

A Read-a-thon is basically a time period wherein you read books that you have previously selected. For example, in the Taylor Swift Read-a-thon I took part in, I did a post selecting the prompts relating to which I would read the books and named the books I would read. In the following month (s) (in some cases weeks, days or even hours!), I am to finish all the books I have chosen.
Pros:
Our reading habits become more organized
So, I pick books on a whim and forget about the books that have been on my TBR forever. So, it does help in organizing reading.

They enhance your reading and diversify the genres you read (to some extent)
So, generally read-a-thons have a certain list of prompts which may or may not be according to the genres you love. If you are determined to diversify the genres you read, this can be your perfect excuse!

You get to create more content for your blog with ease!
So, you get to write book reviews for the books you will be reading in the read-a-thon and you get to do two additional posts as well- one as an announcement and another as a wrap-up.

You get to stay in (very useful if you are an introvert)
It is self-explanatory.

You get to read along with other readers
This makes you feel that you are a part of something huge and that, my friends, is a good feeling.

They are FUN!

---
Cons:
They don't work if you are a mood reader
Well, in most cases, this is the case. I am a mood reader and they worked for me.

You might feel like a failure if you don't "win" the readathon and fall into a slump instead.
This is true. However, I personally believe that we should take a look at our schedules and then pick a read-a-thon to take place in. This way, there won't be such a situation.

You need to follow booktube to take part in these
There aren't many read-a-thons which originate on WordPress. To be caught up with the latest read-a-thons, you need to follow booktube and I personally prefer blogs to videos.

It might be stressful for some people
Especially when they are taking part in 24 hour read-a-thons. Some common phrases that might enter your brain are: Why am I not reading fast enough? Am I in a slump? What should I read next? But, they've read more than me! I'm reading so so slowly!

So, to conclude- read-a-thons are rather fun to do and an amazing way to catch up with that never-ending TBR. It may or may not suit you if you are a mood reader, but I suggest that you give a read-a-thon a try sometime!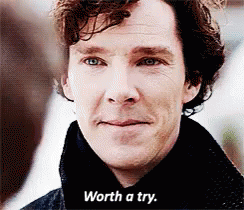 Some read-a-thons going around right now and I thought I would share them with you. I won't be taking part in any of them cause I will get over with the Taylor Play-list-a-thon on 13th and I need to read some other books after that, so well.(I have linked to the read-a-thon post):
Do check these out and try and give them a try if you haven't already! I hope I have shown some of you the beauty of the world of read-a-thons! Also, some of them have already started, so hurry!!
Hope you enjoyed reading my discussion post!! What are your views on read-a-thons?? Will you be taking part in any read-a-thon in the near future?? Let me know in the comments!!!
Also, do not forget to fill this feedback form if you haven't already!!
P.S.- In the feedback form, someone told me to interview some bloggers. Can someone please tell me how exactly does that work? Also, would any of you be interested in it?