So, as you all probably know, today is the beloved pop singer, Taylor Swift's birthday!! I took part in a read-a-thon which was Taylor Swift themed. These were the books I read and if you click on them, you will be redirected to the books' reviews.
Prompt: The Way I Loved You: Read a book with the enemies-to-lovers trope
Today Tonight Tomorrow

Prompt: A Place In This World: Read a book set in a country outside your own.
Two Can Keep a Secret

Prompt: The Man: Read a book written by a woman.
The Geography of You and Me

Prmopts: Read a book with seven letters in the title or the 1: Read a book with a one-word title or invisible string: Read a fluffy contemporary.
Fangirl

Prompt: Haunted: Read a thriller.
A Good Girl's Guide to Murder

Prompt: You're Not Sorry: Read the sequel to a book that destroyed you
Good Girl Bad Blood

Prompt: Wildest Dreams: Read a book that inspired a movie
The Kissing Booth

Prompt: Red: Read a book with a red cover
Me Before You

Prompt: …Ready for It?: Read a new release
The Invisible Life of Addie LaRue

Prompt: Hey Stephen: Read a book with a name in the title
Mrs. McGinty's Dead

Prompt: Innocent: Read a book you know nothing about
The Silent Widow

Prompt: Bad Blood: Read a murder mystery
And Then There Were None

Prompt: How You Get the Girl: Read a nonfiction
The Siege: 68 Hours inside Taj (I haven't reviewed it yet as it is going to be a bit detailed, but I promise- I will get to it soon.)
So, this was my first read-a-thon wrap-up and it was fun to participate in it! I am looking forward to participating in other ones and might take part in an yearly one. Let's see, though.
---
Moving on to the tag, since it is Taylor Swift's birthday today, I decided to do a Taylor Swift tag. I came across this tag on Rhonda's blog who incidentally is also the creator of it. Read the initial post here.
Taylor Swift: an author's debut book
I will go with One of Us is Lying by Karen M. McManus. And such a mindblowing debut it was.
Fearless: a book that scared you
Damaged by Martina Cole.
Speak Now: a book with great dialogue
Hmmm🤔🤔. I guess I will go with The Avalonia Chronicles by Farah Oomerbhoy.
Red: a book with red on the cover or in the title
A book? I could list a dozen! Me Before You, Good Girl Bad Blood, Queen of Shadows, One Dog and his Boy…. among others.
1989: a book published the year you were born
I combed the internet and couldn't find one. There must be many but there wasn't one that I have read… or even heard of.

Reputation: a book that lived up to its hype
A Good Girl's Guide to Murder. It is so damn awesome!
Lover: a favorite romance or book with a romantic subplot
Ummm… I cannot choose one.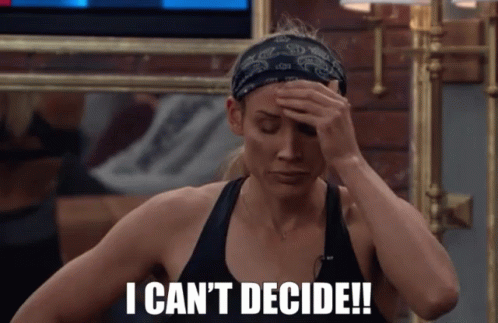 Folklore: a fairy tale, folktale. or myth retelling
Well, I will go with Geekerella here.
Evermore: a sequel to a fairy tale, folk tale or myth retelling. (Not part of the original tag- I am adding it.)
I will go with Sita- which is a part of the Ram Chandra series by Amish and is the second book of the series.
I tag:
Nehal @Books and Words
Kirsten @The Novel Existence
Ashmita @The Fictional Journal
…. and all the other Swifties out there!
---
Now, for the announcement- I am going on a hiatus. I just have a lot to deal with at the moment, so I am not going to be posting stuff for at least a week. I might do a Tag Thursday post, but nothing is certain at the moment. I will still try and comment on your posts… buuuut, again, nothing's certain. So, until next time…. Byeeeee!
That's it for today guys! Hope you enjoyed reading the post! Feel free to do the tag and let me know any coming up read-a-thons you are taking part in!