A/N: I have rambled quite a bit in here, so I suggest that you read the post only if you have like five to ten minutes. I would really appreciate if you don't skim read as I have poured my soul in here.
And I am back people! I am back from my hiatus!!!! Did you all miss me? I missed you! I will be crushed if you didn't miss me!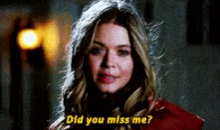 AND I AM DONE WITH MY EXAMS!!!!!!!!!!! AND I WILL HOPEFULLY MAKE IT TO THE TWELFTH GRADE!! Okay, I added that for a dramatic effect. I will definitely get to twelfth grade. Terrible as my Physics is, I have never failed in it, and won't fail in it. I cannot believe that I spent and passed my entire eleventh grade at home. I have neither studied at school nor have I have taken examinations at school. Can you believe it? Cause, honestly, I can't. And then there is the fact that I am officially in the last year of school. And this makes me so sad. I mean I remember going to school in kindergarten, and I honestly cannot believe that I am in the last year of what has been this incredible journey and molded me into the person I am today. Well, technically, I will say that my old school had the biggest hand in this (After my parents of course), since I studied there for 12 years, which is nearly three quarters of my life. In my new school, I have spent one year, that too online, so well. But yes, I am extremely not ready to let my school life go, especially considering the fact that I am not sure what I want to do next. But hopefully, I will have that figured out by this time next year and hopefully I will also be off to a good college, in whatever field I choose. Personally, I don't really find myself spending my entire life doing one job. I mean I love learning about new stuff. I have taken PCM- Physics, Chemistry and Math, with of course, English and Physical Education, but yet I love reading up about mythology and history! I also read latest news about biology and astronomy. Like, did you know that a new pair of salivary glands was discovered like 6 months ago?
But I might take up English, and become a content writer or something, or I might do something that is Chemistry and Math related, or I might even do a crash course in Economics (I kinda like that subject too) and do something with Math and economics. I am also pretty sure that at some point in my life, I will teach a bit.
All I know, is that I wanna lead a comfortable life and own good bookshelves with even better books and have at least one dog.
Anywho, this went down a little on my life's path when you are all here to read about what I did this month!
Books I read:
So I did quite a bit of reading this month. I will be adding my rating beside the books that I read but did not review. If you wish for me to review it, let me know, and I will be posting it as soon as possible!
The Ex Talk: ⭐⭐⭐.5 stars
Instant Karma:⭐⭐⭐
Well Met: ⭐⭐⭐
It Only Happens in the Movies:⭐⭐⭐⭐ (This one is a must must must read!)
A Taste For Love: ⭐⭐⭐.5
Hercule Poirot's Christmas: ⭐⭐⭐⭐
Elephants Can Remember:⭐⭐⭐
The Mystery of Three Quarters: ⭐⭐⭐.5
Well, 12 books! I won't think it is bad at all for an exam month. I, uh, end up doing more time pass during exams than in normal days, and that is sorta what happened here😅😅
Movies I watched:
To All The Boys: Always and Forever (English) [I honestly cannot believe it is over… I am still hoping Jenny Han writes a novel on Kitty and that should get adapted into a movie, please, just please.]
Hum Tum (Hindi): ⭐⭐⭐.5
Tags I did:
I did one tag this month, because it was my best friend's birthday…. else I am on a break from tags.
Blogger Interviews:
Among Other Things:
Well, since I did not have a lot of time to blog this month, there is not much among other things.
Firstly, I did a Valentine's Day Special Post- a list of my fiercest fictional crushes in a post titled: To All The Fictional Boys I've Loved Before!
Secondly, we hit 400 followers peeps!! I had asked y'all to assume stuff about me and therein I let you know if it was true or not! If you haven't checked it out yet, here's the link to the post!
I also took a break from my hiatus and posted part 1 of reacting to your weird reading habits. Click here to check out the post!
And one more thing, which I am super super super super super super super happy to know about! It isn't totally blog related, but it is my…. writing endeavours related! So, there is this page on Instagram- The Bookaholics, and they were compiling different poets' works into an anthology. We were supposed to enter a poem and if it was good enough, it would get selected and be featured in a an anthology. So, on a whim, I entered three of my poems (without telling my parents… that did not go so well, but honestly I forgot). Guess what? My poem is gonna be in an anthology!!!! Like whoaaaa…… I am honestly so happy. Like, seriously very happy. Like of all the entries, mine is going to be one of this hundred. The fact that it was chosen and not like there because I am compiling and self-publishing a book, means loads. It was chosen people! I am gonna leave a permanent mark in this world.
I mean, it might not be a big deal to those of you who already have a book out and stuff, but it is to me! I am so happy!!
Also, if you do buy that book, it will be my face reveal…. and I am not ready for that. Like, the people over here (a.k.a you) already have a perception of me (and hopefully they like me?), but still you know?
And I know many of you will want a party for this too (If you don't , I am disappointed). So, we will throw a huge bash when I hit 500 followers or when the book publishes, whichever comes first, done?
Music I heard this month:
What, with exams and everything I didn't listen to a lot of new music this month. I definitely heard less of evermore and The Good Times and The Bad Ones, but I heard Joshua Bassett's music- Lie, Lie, Lie, Anyone Else and Only a Matter of Time. I also heard Halsey's Without Me and Shawn Mendes' Wonder. Oh, and Jose Audisio's Gone has won my heart for eternity and beyond💙💙.I also listened to TS's Paper Rings for some random reason…. And, oh, I heard the new version of Taylor Swift's Love Story. And like she is gonna release 6 new songs that were going to be a part of Fearless, like OMG!!!!!!!!!!!!!!!!!!!!!! I am so excited. I also heard I Like Me Better by Lauv. Here's the link to my Spotify playlist that I heard in February, if you wanna check it out. And here's the list of all the songs:
Evermore by Taylor Swift
The Good Times and The Bad Ones
Lie, Lie, Lie by Joshua Bassett
Anyone Else by Joshua Bassett
Only a Matter of Time by Joshua Bassett
Without Me by Halsey
Wonder by Shawn Mendes
Gone by Jose Audisio (Listen to this song and listen to this guy's covers they are 💙💙)
Paper Rings by Taylor Swift
Love Story (Taylor's version)
I Like Me Better by Lauv
Stay by Zedd and Alessia Cara
Why by Sabrina Carpenter
Skin by Sabrina Carpenter
drivers license by Olivia Rodrigo
Tik Tok by Kesha
Also, this month I intend to listen to BTS's stuff, so hit me up with your favourite BTS song down below in the comments!
Podcasts I heard this month:
So, I finally gave podcasts a try and I am enjoying them!!! Like I heard a couple of em!
Death, Lies and Cyanide: So, this podcast is about a 47-year-old mother, Jolly Joseph Amma, who has allegedly murdered six of her family members over a span of fourteen years. It is a chilling, yet thrilling story. The podcast has ten episodes of about twenty minutes, so it isn't that long.
Mythical Monsters: This podcast has a self-explanatory name. It is about monsters that are from different mythologies- Greek, Norse, Hindu, Japanese and whatnot. And it is…. AMAZING. They tell us about the general perception of the monster through mythical tales and folklore and while it is all very detailed and everything, my only complain is the episodes are long! Like not very long- just forty minutes, but I listen to podcasts usually while I am cycling and I cycle for thirty minutes, so those ten minutes get carried forward. But, eh, the podcast's good.
Other Bloggers' Posts I Liked This Month:
Erm… *Looks down at her nails*… so *fake coughs* I haven't gotten anything this month either, for this section. But to be fair, I warned y'all. And hey, I was on a hiatus for nearly half the month! So, this is justified, okay? Don't judge me, I am usually involved in the community…. just not this month! I promise to be more active in March, I will be slightly more free-er.
My Plans for March:
Be more active in the community
Finish the posts that I said that I would in February in January.
Continue the blogger interviews.
Do a few discussions
Try a few bookish quizzes
Review at least one movie
Read a variety of books and not just books of YA and mystery (Oh, are there other genres? YES THERE ARE, RIDDHI)
Throw a big bash for your blogoversary (And your poem being chosen to be published in a book , which hopefully comes out this month and hopefully one for 500 followers too!)
You can expect quite a few posts for March, because I have just so many pending! Like I have 12 tags pending (and a few other ones too), so I am in a bit of a dilemma as to should I continue them in April or should I sneak in a few in March. Let me know if you wanna see tags in March, I cannot say no to what the audience wants!
Then I also have those 'React' posts pending. I don't think I have done a discussion since early January, so I need to fit that in too. And I haven't done another bookish quiz either, so that's there too. God, I am gonna be busy.
And also, let me know if you want me to review every book that I read. Like I give them a star rating over here and on Goodreads, but it's not the same.
So, that's all for this month! It has gone really smoothly, although the rising COVID cases are a bit of a concern for me. Since I just changed school this year, I want to meet up with my friends from my old one- each of us are now in different schools and coordinating a time to even video call is difficult (Wow, we sound old). Anyhoo, all of us had a free slot in March, because our exams got over, but we don't know if we will be able to meet up if COVID cases rise. I am sorry, I am being a little selfish here, but all five of us haven't met in more than in year. I mean, four of us did meet, but one of my friends was in quarantine, so she couldn't come. And the four of us met 4 months ago! So, yes, I am being selfish and I wanna meet my friends!
I don't know why I rambled so much in this wrap-up, but I am probably making up 14 days of not posting. Plus February was the best month I have had in months. We hit 400 followers, my Wattpad novel hit 2k reads, my other blog's got some new stuff coming up (I hope that it reaches 50 followers this month!! We are on 38, so do go follow if you haven't already!) and my poem's gonna be in a book! Oh, did I mention my poem's gonna be in a book? Sorry, I am just super duper excited!!
I hope my rambles weren't too boring! It was a really long post (2100 words!)
Here's to hoping all of us have a good March! How was your February? Let me know all your thoughts on this post down below in the comments!!
P.S.- Has the font in your editor also shrunk? Because it has in mine, and it is super small and it is straining my eyes. If there's a setting for this that any of you know, please let me know!