Would you look at that? Another month that flew by. And now we are into the month that I was dreading the most all year. Well, not all year, since July, because next month are my board exams (Boards are like the super important exams in India, and they are held for Grade 10 and 12, annually. However, this year, they are going to be held twice- once for first term and once for second term, thanks to COVID. The pandemic wasn't enough, we needed to have two sets of exam as well. Boo.) , and I am pretty sure I am gonna fail. At least by my standards. I am literally not prepared for Chemistry at all. I am so freaking scared. And you'll be like don't worry you have a month. I am like, THERE'S JUST A MONTH, SHI-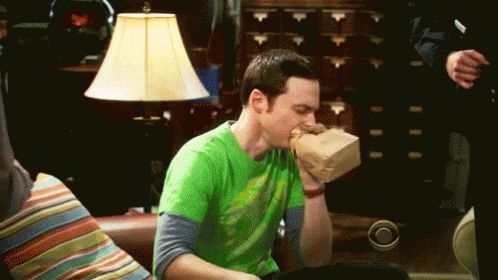 Talking about October, it was a pretty hectic month, and all I did was freak out and study for my exams. Buuut, one super exciting, happy, but sad thing that happened this month was Navratri! Navratri is this 9 day Indian festival in which we pray to Goddess Durga, but the best thing of all is…. We get to do Garba! Garba is a Gujarati dance form, and I simply love doing it! Normally out of the 9 days, I get to go for at least 4-5, but this year because of Boards, I got to go only once :(. And that was probably the last time I got to garba with all my friends, since next year all of us will probably be in different countries. So, all of us did a lot of garba, and clicked a lot of pictures, and had a lot of fun! I, for one, danced for two hours straight! It was so so so fun, and this is the thing I'll probably miss the most when I go to college next year. Let's hope there's garba in whichever college I go, albeit it won't be the same as school. But you take what you get. *Wipes tears* I also danced in my society, but it wasn't with my friends, and it wasn't as fun either.
Okay, enough about garba and navratri, there's another pretty exciting thing that happened- I got my first ever book tour! And just one day after that, I got two more! And then a couple more a few days later! I am so freaking excited!!!! You'll hear more about that later.
Except that I had my science practicals, and I got a glimpse of how the first 15 days of December are gonna be- I literally couldn't sleep that night, I was so anxious. And it wasn't as though I hadn't prepared!
Enough about everything, let's just get to the thing I love most these days- Blogging (tied with reading perhaps)
Blogging wise, it was a pretty good month. I blogged A LOT. And well, Human Book Club has been a huge success, and honestly thank you for trusting me, all of you. It's honestly means so much to me, that you trust me enough to literally bare your soul in those little things. Just, thank you.
Book Reviews:
I read nine books this month, which isn't so good, but isn't so bad either, as compared to how the last few months have been *flashback to reading slump* *shudders*. But, to be honest, the books I read were extremely good, except a couple, so well, yeah I am happy!
I also tried reading multiple books at once! As you may or may not know I got a bunch of paperbacks in a haul, recently. So, i have been reading one of them, and one ebook. And what's more, on the insistence of a good friend, I even tried an audiobook! So, currently, I've been reading like three books at once, and while it may or may not be a big deal for some people, for me this is productivity MAX. Oh, and I totally haven't ignored the fact that I should be reading less, now that my exams are coming, I am completely aware that my exams are approaching, and I am totally not in blissful oblivion.
I reviewed a few of them, and the others were for book tours (MY FIRST EVER. Brain- You mentioned that. Me- Shut up.), and that post will be out soon, so you'll have to wait for that! I may have also gotten over excited and signed up for a bunch of tours, so, erm, bear with all the book tour posts.
Loveless by Alice Oseman
If I'm Being Honest by Emily Wibberly and Austin Siegemeund Broka
The Couple Next Door by Shari Lapena
One, Two, Buckle My Shoe by Agatha Christie
Get You the Moon by Hasnita Singh
Sway with Me by Syed M. Masood.
The Year I Stopped Trying by Katie Heaney
The Silent Patient by Alex Michaelides (A literal ⭐⭐⭐⭐⭐ read!)
The Art of Running Away by Sabrina Kleckner
Movie Reviews:
I didn't watch or review any movie this month, because as I mentioned, it was pretty hectic.
Song Reviews:
I reviewed just the one song this month- Love Back. My playlist for this month included songs like Mikrokosmos, My Universe, Let Somebody Go, Golden and Falling by Harry Styles, Never Not by Lauv, Sorry Not Sorry by Demi Lovato, Stay by Justin Bieber and Kid LAROI among others.
Book Tags and Awards:
Discussion Posts:
I did just the one discussion post this month, but it's one of my favourites: Things Bookworms Are Tired of Hearing
Blogger Interviews and Guest Posts:
HUMAN BOOK CLUB
So, this month, I introduced a new feature on the blog. It's my most favourite feature of my blog, and I would love it if you could check the introduction post here. You can contribute to this feature by sharing an anecdote, trait or problem you have, here. You identity will of course be anonymous. Here are this month's posts for this:
Other bookish stuff
I reacted to a few bookish memes this month. Check the post out here!
I also did a bookish quiz which told me which classic romcom moment I was.
I discussed books on my TBR and books I bought recently!
Other random stuff
Poetry I wrote this month
Check the poems I wrote this month here.
Posts I enjoyed around the blogosphere:
Blogs I discovered this month:
Since most of my posts this month were scheduled in September, I ended up blog hopping a lot this month! So, I ended up discovering many new blogs as well!
---
Aaah, I can't believe we are moving on to November already! I am super excited for Diwali- the Indian festival of lights, though!
And that's it for this month! Most of my posts for this month were scheduled, and that's gonna apply for November and some part of December as well, so I might not be able to reply comments quickly or blog hop in these two months 😦 Sorry for that. I hope you have a great November and let me know how your October was in the comments!
P.S.-1 Although, or perhaps since I scheduled posts for November, there are a bit too many- there are literally days when I have had to schedule two posts, so well, bear with me, they aren't all bad. And besides, there are posts I literally have to do- blog tours, Human Book Club posts, blogger interviews, and of course, it cannot be a book blog if I do not post some bookish posts. Phew, November's a full month, blogging wise!
P.S.-2 Well, kudos to you if you've read the entire wrap-up, I mean, I have rambled a lot. A LOT.